May 25, 2018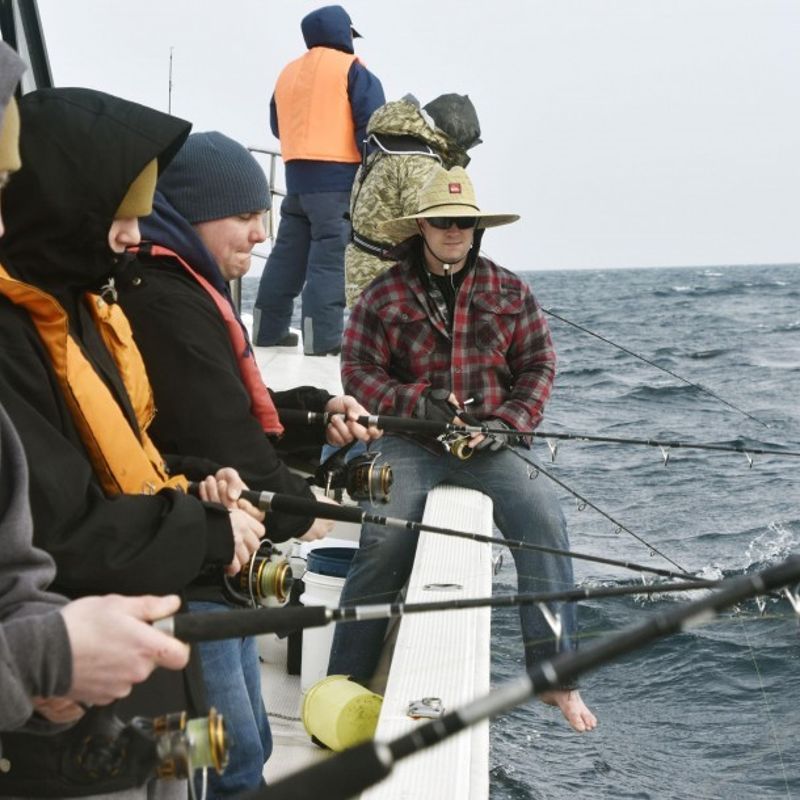 YAMAGUCHI, Japan - A former U.S. serviceman has offered recreational tours in the mountains and sea around a U.S. base in southwestern Japan, attracting military personnel there as a good opportunity to learn about life outside the base while building ties with the local community.
In late February, Edward Hosack, 40, organized a boat fishing tour for five military-related Americans in the Seto Inland Sea in Suo-Oshima in Yamaguchi Prefecture near the U.S. Marine Corps Air Station Iwakuni.
"Oh, good-sized Hamachi (yellowtail)!" said Devin Mackin, a 21-year-old Marine and one of the five participants.
Mackin, who caught two fat yellowtails during the tour, said, "This is my first time saltwater fishing. Good tour, good experience."
Fumiya Tajima, 32, captain of a fishing boat for tourists, said he appreciated that "Ed's customers have good manners."
In the past, Tajima has had trouble arising from language and cultural differences or problems with passengers drinking on board. Hosack makes sure that people on his tours follow the rules.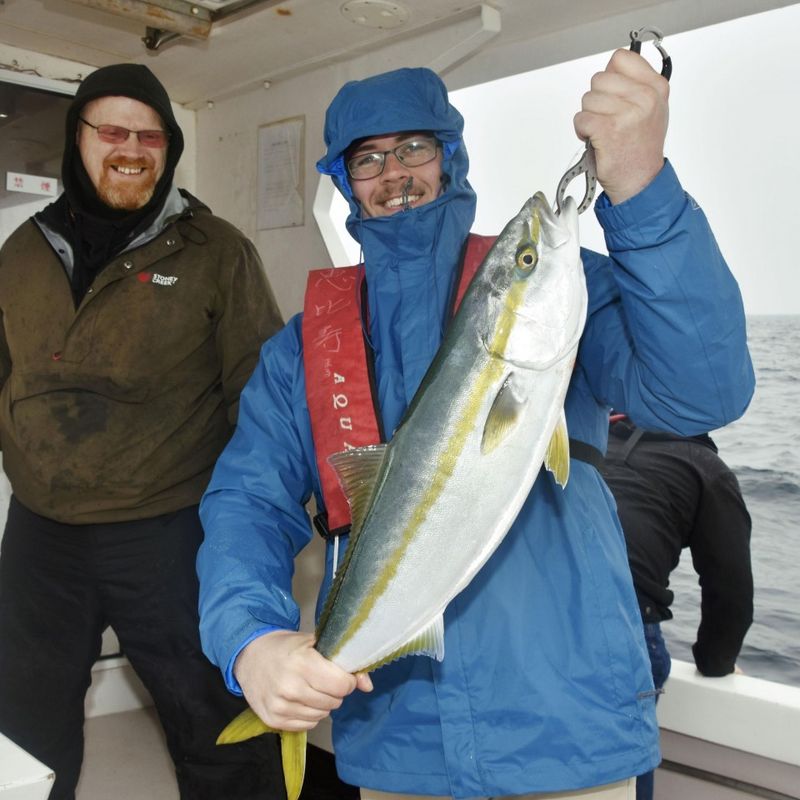 (Devin Mackin (R) participates in a fishing tour organized by Hosack (L) in the Seto Inland Sea in Suo-Oshima, Yamaguchi Prefecture)

Hosack enlisted in the army at 18 and was temporarily transferred to the navy, serving at its Yokosuka base in Kanagawa Prefecture, southwest of Tokyo.
In 2010, he injured his lower back and arm when his army vehicle was hit by roadway bombs in Iraq and returned to the United States.
Hosack had worked as an aircraft refueling truck driver at the Iwakuni base since 2012.
After marrying a Japanese woman, Hosack quit his job at the base and obtained permanent residency last year. He then launched his own tourist guide business in neighboring Hiroshima Prefecture.
Thanks to word-of-mouth and advertising via Facebook, bookings for his tours have been on the rise. Destinations have been expanded to include Hiroshima, Shimane and other nearby prefectures, with kayaking, paragliding and snowboarding also available.
Hosack said he also plans to target foreign tourists traveling to Japan in the future and hopes his tours can play a part in improving the often-bad reputation of U.S. service members in Japan.
"I believe the more exposure the local Japanese community has will help deepen understanding that not all service members are bad apples. This is one of the main reasons I do the activities with them and to be a bridge. This will, in turn, bring a better understanding and improve community relationships."
With the realignment of U.S. forces in Japan, about 60 carrier planes had moved to the Iwakuni base from the Atsugi air base in Kanagawa by March 30. The number of U.S. military personnel living in Iwakuni, including their family members and civilian employees, has increased accordingly by some 4,000 to over 10,000.
Hosack said he hopes U.S. service personnel can learn from the local communities where they have been stationed.
@Kyodo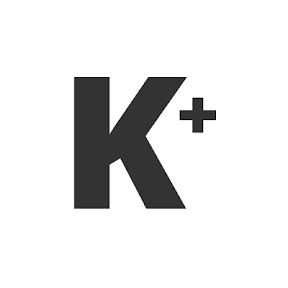 Kyodo News Plus is an online publication delivering the latest news from Japan. Kyodo News Plus collaborates with City-Cost to bring those stories related to lifestyle and culture to foreigners resident in Japan. For the latest news updates visit the official site at https://english.kyodonews.net
---