May 8, 2019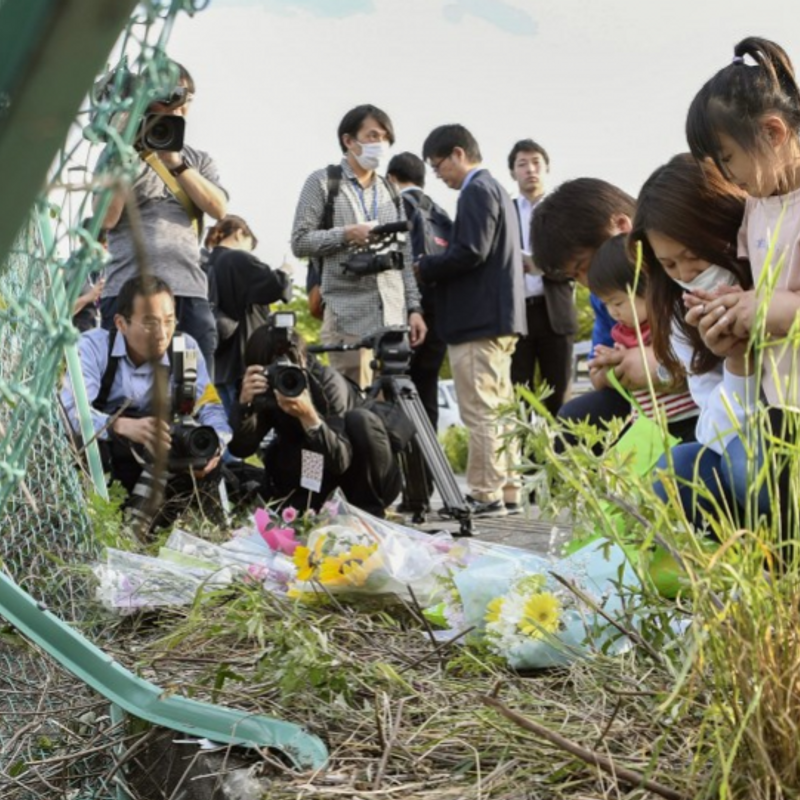 OTSU, Japan - Two preschoolers were killed and nearly a dozen others injured Wednesday after a car involved in a collision with another vehicle rammed into the toddlers who were out on a walk with their teachers in the western Japan city of Otsu, police said.
Of the 13 preschoolers hit by the car, 2-year-olds Gaku Ito, a boy, and Yui Harada, a girl, were confirmed dead after being taken to a hospital. The remaining children, aged 2 or 3, all sustained injuries, including a 2-year-old boy who was unconscious and a 3-year-old girl who was seriously injured.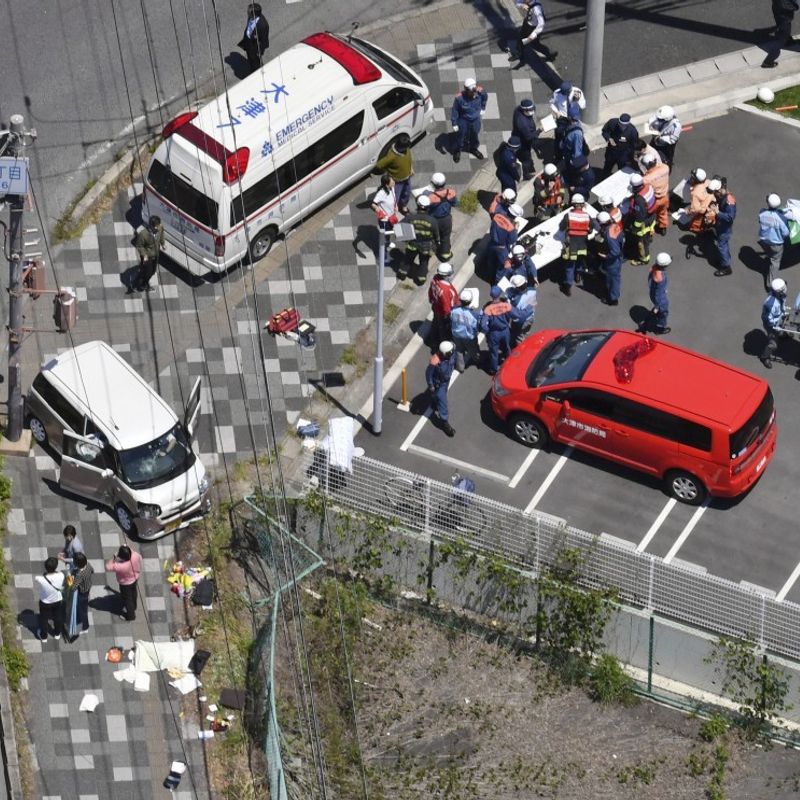 Their nursery school teachers -- three women aged between 27 and 47 -- were also injured.
Fumiko Shintate, 52, and Michiko Shimoyama, 62, the drivers of the two vehicles that collided at a crossing at around 10:15 a.m., were arrested on suspicion of negligent driving resulting in injury.
Shintate was allegedly trying to make a right turn and hit Shimoyama's car, which was coming from the opposite direction. Shimoyama's car then slammed into the children who were waiting with the three teachers for the traffic light to change. Both women were uninjured and have admitted to causing the accident, police said.
The crossing is 200 meters away from the preschool, Leimond-Oumi Nursery School, which has a capacity of 70 children up to 5 years old.
"We're very shocked and deeply saddened by such a tragic accident. If we think about the children who died, it's extremely regrettable," Kazunaga Aoki, an official of the operator of the nursery school, said in a statement.
Police were notified of the accident by a passer-by who made an emergency call that a car had struck the children.
According to local residents, preschoolers and their teachers are frequently seen taking a walk in the area. There is often heavy traffic on the road near the area, they said.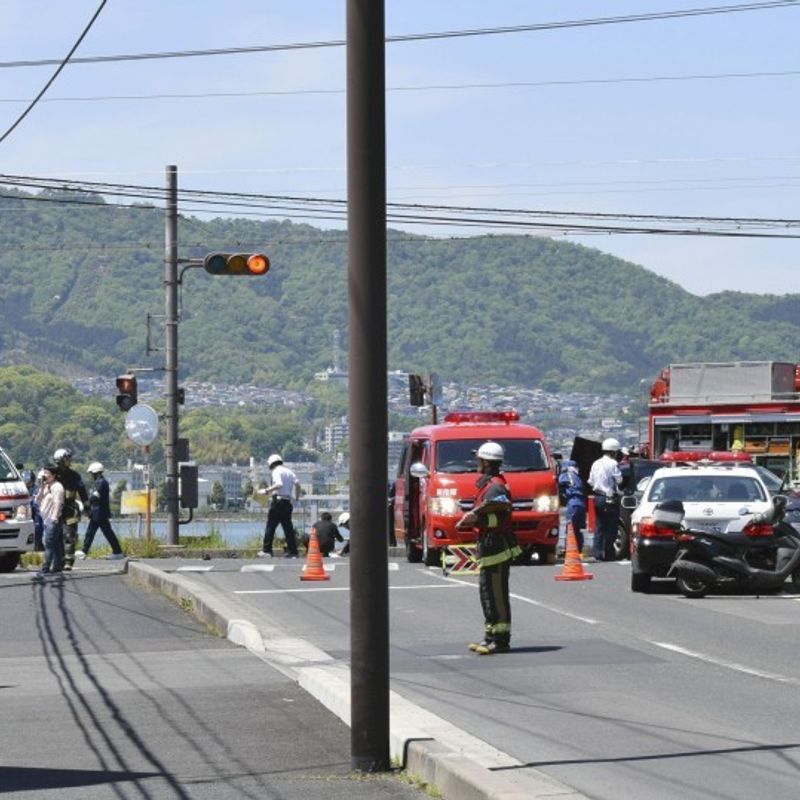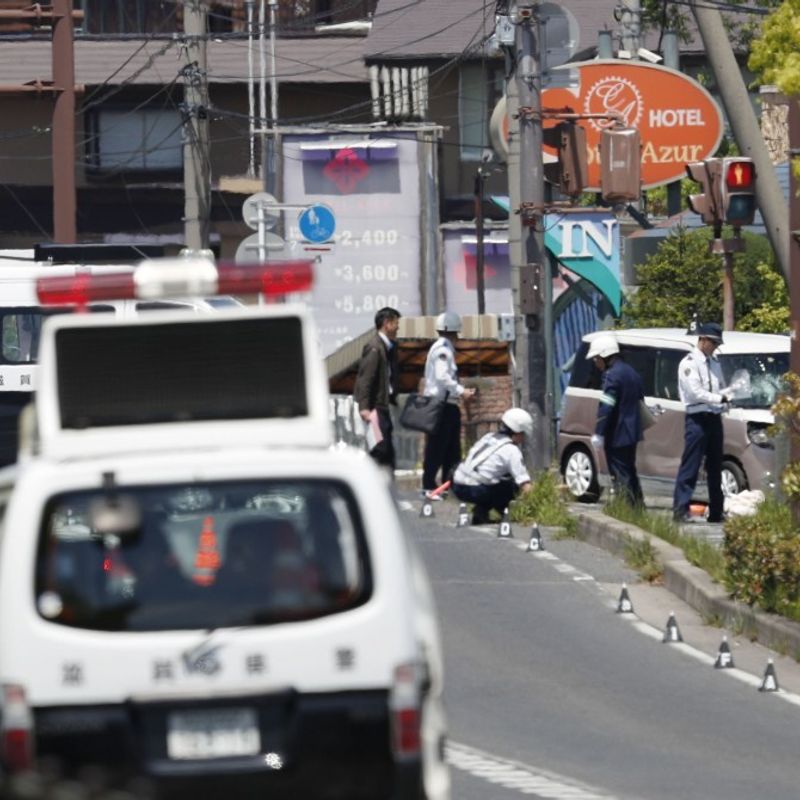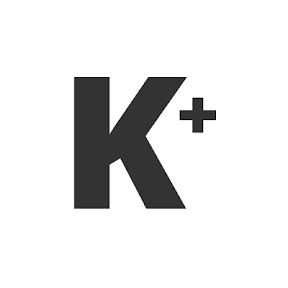 Kyodo News Plus is an online publication delivering the latest news from Japan. Kyodo News Plus collaborates with City-Cost to bring those stories related to lifestyle and culture to foreigners resident in Japan. For the latest news updates visit the official site at https://english.kyodonews.net
---