Jun 20, 2018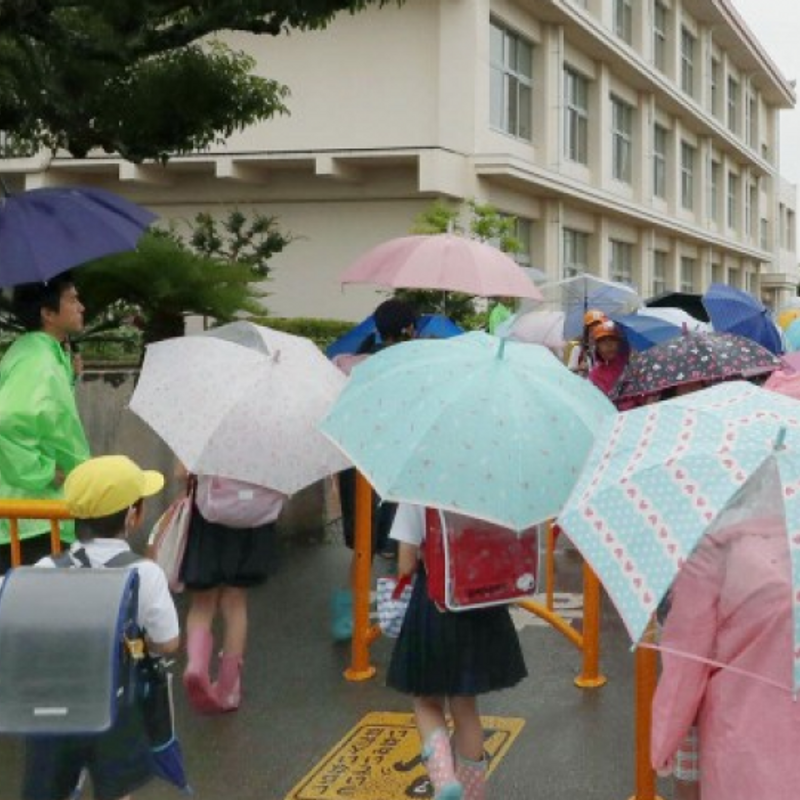 SHIZUOKA, Japan - A 9-year-old boy suffered a serious head wound of about 20 centimeters and possibly a fractured skull in a knife attack on his way home from school in Shizuoka Prefecture, central Japan, local authorities said Wednesday.
Firefighters received an emergency call from a woman at around 3:50 p.m. Tuesday saying she had found the boy lying in the road. They found him about 300 meters from Takasu Minami Elementary School in Fujieda.
Some other pupils who were on their way home with the fourth grader fled after the attack and ran back to the school, the local education board said, adding that a knife was later found at the scene.
Teachers from the school hurried to the site, where a youth carrying a hammer approached them. They backed off as he ran to the school, but then managed to overwhelm him there and handed him over to police, according to the board.
The police arrested the youth, who said he is 18 years old, for trespassing on school premises and are investigating the attack as a case of attempted murder.
The Fujieda city board convened an emergency meeting Wednesday of principals of elementary and junior high schools within the city to brief them on the incident and discuss measures.
Local residents expressed shock at news of the attack.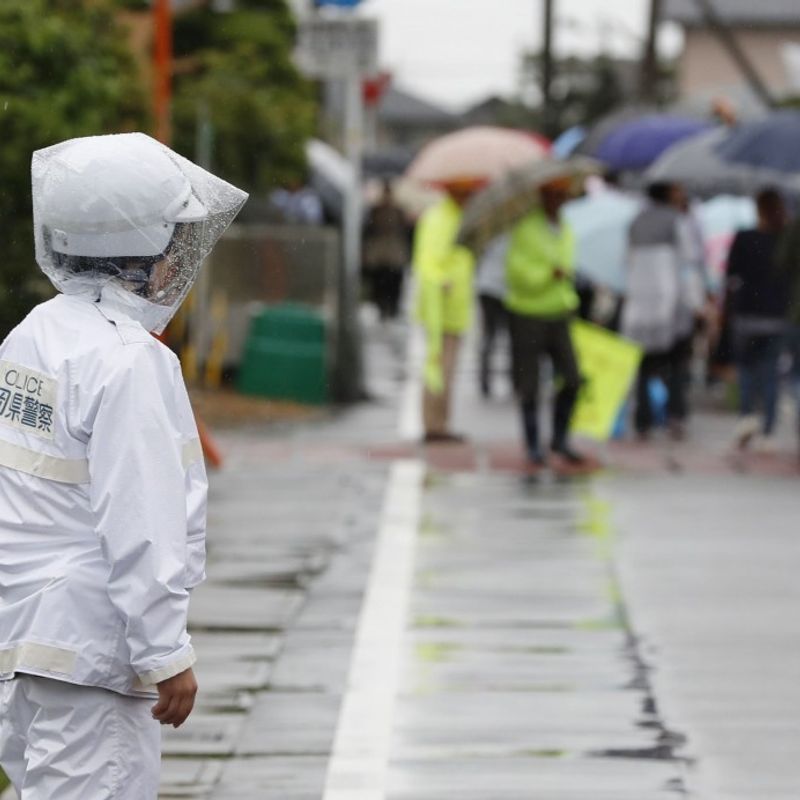 (A police officer keeps watch as children head to school in the morning)

One woman said that when she heard the sirens of ambulances and police cars and saw the teachers running around, she told children who were playing nearby to come into her home to stay safe.
"It scares me to think of my own child being attacked," she said.
A 78-year-old man said, "There have been several incidents in which children have been attacked. But I'm surprised that one has occurred in our neighborhood."
The attack comes at a time when local authorities in Japan are studying ways to ensure the safety of pupils after a 7-year-old girl was killed on her way home from school in Niigata in May.
In March last year, a 9-year-old Vietnamese girl was killed on her way to school in Chiba Prefecture.
@Kyodo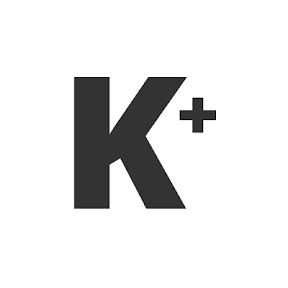 Kyodo News Plus is an online publication delivering the latest news from Japan. Kyodo News Plus collaborates with City-Cost to bring those stories related to lifestyle and culture to foreigners resident in Japan. For the latest news updates visit the official site at https://english.kyodonews.net
---