Aug 23, 2018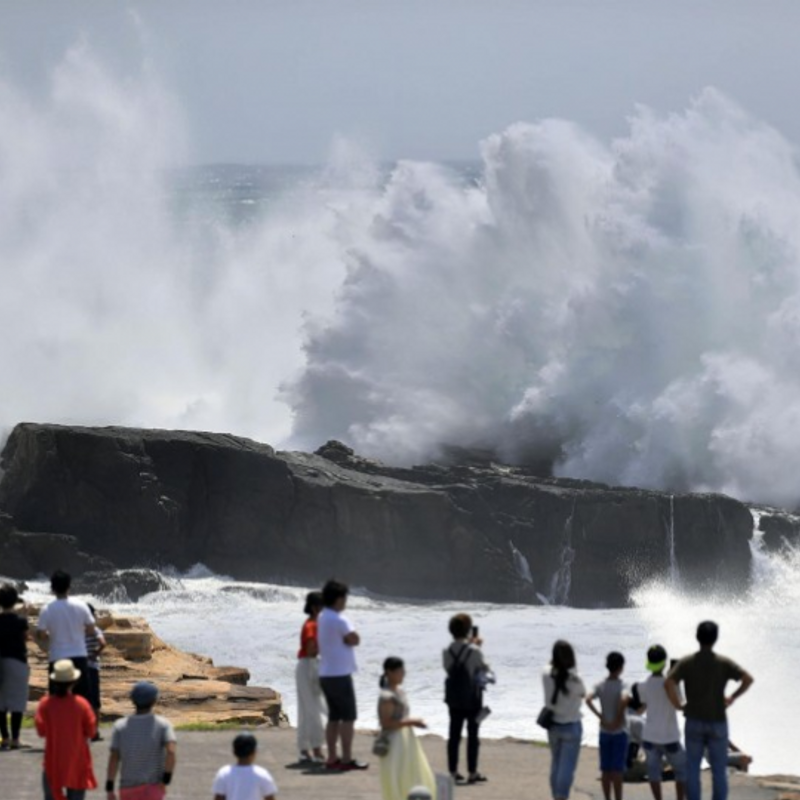 TOKYO - A powerful typhoon is expected to cross western Japan from the Pacific coast northward on Thursday night, bringing downpours to a region already reeling from last month's deadly flooding and landslides.
The weather agency warned of gusts, high waves and heavy rain as Typhoon Cimaron crosses over the Japanese archipelago before reaching the Sea of Japan by early Friday, while airline companies have decided to cancel over 300 flights to and from airports in the Shikoku and Kinki regions.
On Wednesday morning, three university students went missing along the coast of the central Japan city of Shizuoka. Rescuers are searching the area believing they may have been washed away by high waves.
Cimaron is the second typhoon to approach the Japanese archipelago this week. Combined with Typhoon Soulik, which passed near southwestern Japan earlier this week, total rainfall is expected to hit 1,000 millimeters in some areas, according to the Japan Meteorological Agency.
As of 1 p.m., Cimaron was traveling about 230 kilometers southeast of Cape Ashizuri in Kochi Prefecture at a speed of about 35 km per hour. It was packing winds of up to 216 kph at its center with an atmospheric pressure of 955 hectopascals.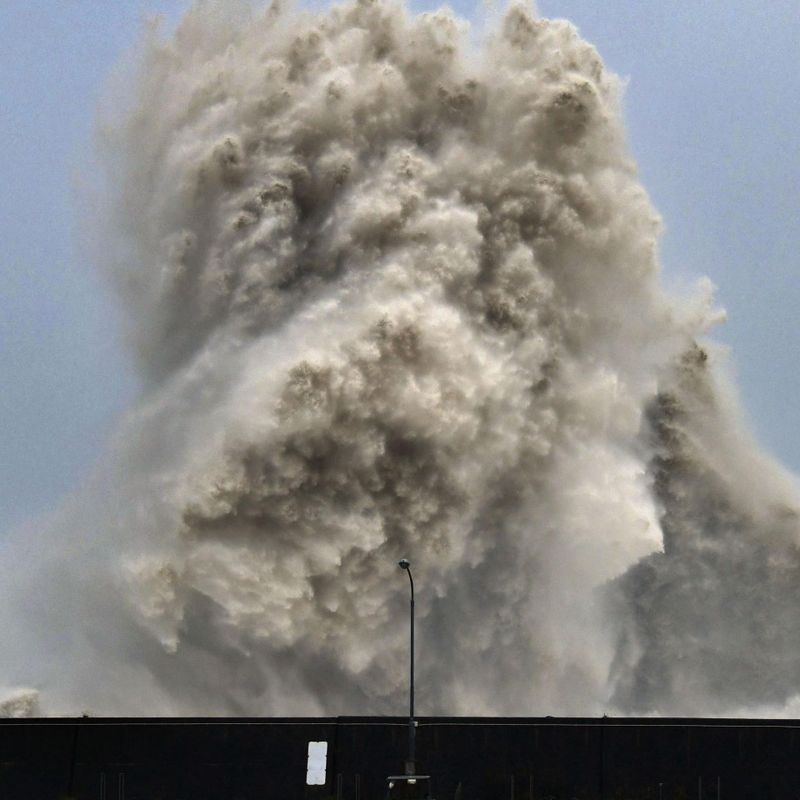 (Aki, Kochi Prefecture)
"I want the government to take coordinated measures to prevent damage as much as possible such as through early evacuations," Prime Minister Shinzo Abe told a meeting of the disaster response headquarters.
In the town of Saka in Hiroshima Prefecture, residents expressed concern about the looming typhoon as they continued to remove mud from homes and roads brought by heavy rain and landslides that devastated western Japan in July.
"We have to proceed (with the recovery effort) by watching weather forecasts" carefully, a 73-year-old male resident said.
Winds of up to 198 kph are expected through Friday in the western Japan region of Shikoku. The weather agency forecasts rain of up to 800 mm in the area in the 24-hour period through Friday morning.
Heavy rains brought by the two typhoons have raised concerns about landslides and swollen rivers. Since Monday, more than 400 mm of rain has been recorded in Kochi and Kagoshima prefectures, while the agency warned of landslides in the northern Kyushu region.
A number of typhoons have quickly developed this year. Between Aug. 12 and 16, typhoons formed for five days in a row for the first time, according to the weather agency.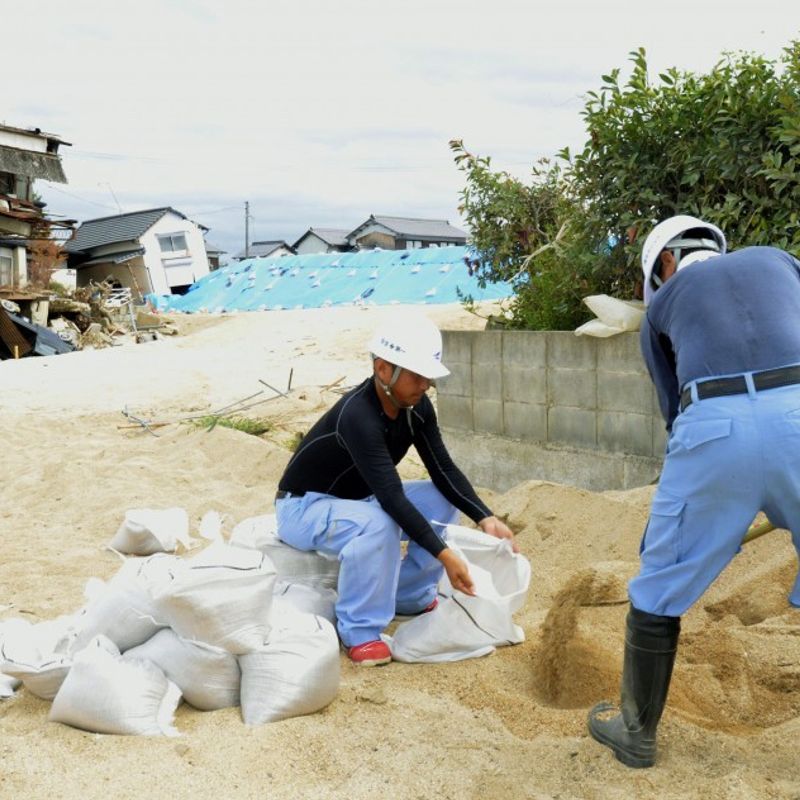 (Workers in flood-hit Kurashiki prepare sandbags ahead of typhoon)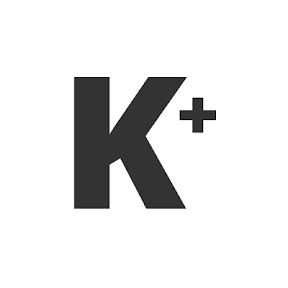 Kyodo News Plus is an online publication delivering the latest news from Japan. Kyodo News Plus collaborates with City-Cost to bring those stories related to lifestyle and culture to foreigners resident in Japan. For the latest news updates visit the official site at https://english.kyodonews.net
---