May 13, 2018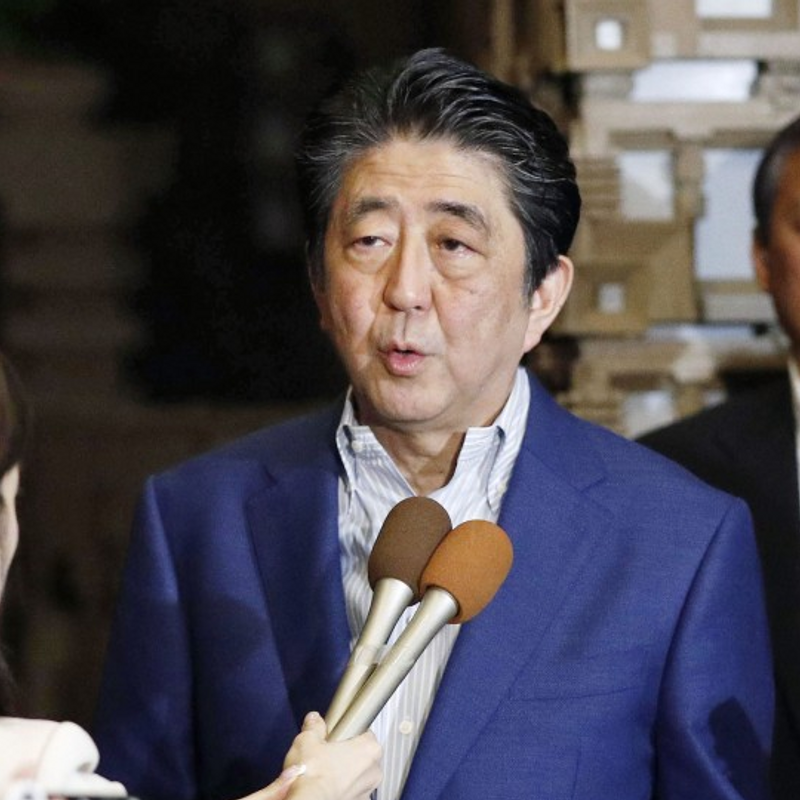 TOKYO - Public support for Prime Minister Shinzo Abe's Cabinet has risen 1.9 percentage points to 38.9 percent from a month before, even as cronyism allegations linger over a veterinary school project involving Abe's close friend, a Kyodo News poll showed Sunday.
The weekend poll found 75.5 percent were dissatisfied with testimony by a former aide to Abe in parliament on Thursday, during which he admitted to meeting officials of the school operator but denied having done so at Abe's direction.
Abe has been struggling to dispel allegations of cronyism, including over whether he had a hand in his friend's campaign to win government permission in 2017 to open Japan's first veterinary department at a university in half a century.
The disapproval rate for the Abe Cabinet stood at 50.3 percent, down from 52.6 percent in the previous survey.
Nearly 70 percent of respondents also said the government approval process on the school project was "not appropriate," compared with 16.9 percent who thought otherwise.
The appearance of Tadao Yanase at the Diet for questioning was much anticipated after a local government was recently found to have kept a memorandum of a meeting with Yanase in 2015, which showed the then secretary to Abe had called the project a "matter concerning the prime minister."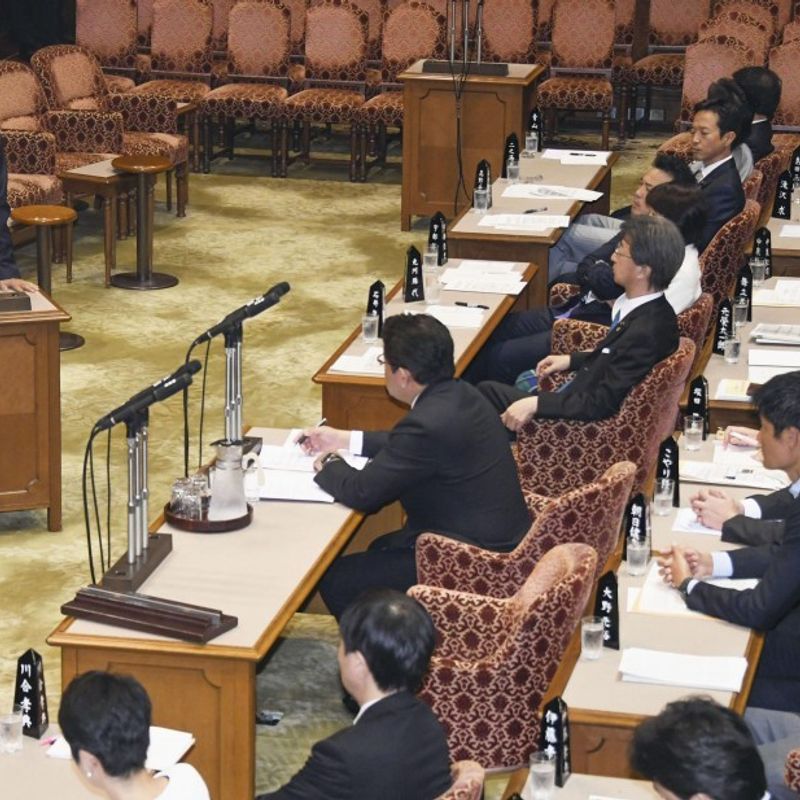 (Former Shinzo Abe aide Tadao Yanase was grilled at the Diet.)
Yanase denied in parliament he had any specific plan in mind at that time, but admitted to having met officials of the school operator, the director of which is Abe's friend, three times in 2015.
Critics have said it is rare for a prime minister's secretary to meet people from the private sector multiple times. Opposition parties have said it was obvious from Yanase's remarks how the school operator was well treated.
Meanwhile, poll respondents were divided over whether Finance Minister Taro Aso should resign over his controversial remarks in connection with alleged sexual harassment of a female reporter by a former Finance Ministry bureaucrat.
Asked about Aso's comment that the reporter may have sought to frame the then top bureaucrat, a remark he later retracted, 49.1 percent said Aso should step down and 45.5 percent said he need not do so.
On who should be elected in the ruling Liberal Democratic presidential election in September, Shinjiro Koizumi, a rising star in the party and son of former Prime Minister Junichiro Koizumi, secured the top spot with 26.6 percent of support.
Former Defense Minister Shigeru Ishiba came second, backed by 24.7 percent, followed by Abe who won 21.2 percent.
The nationwide telephone survey was conducted Saturday and Sunday.
@Kyodo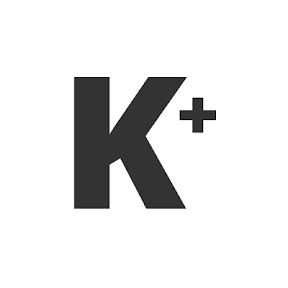 Kyodo News Plus is an online publication delivering the latest news from Japan. Kyodo News Plus collaborates with City-Cost to bring those stories related to lifestyle and culture to foreigners resident in Japan. For the latest news updates visit the official site at https://english.kyodonews.net
---