Mar 1, 2018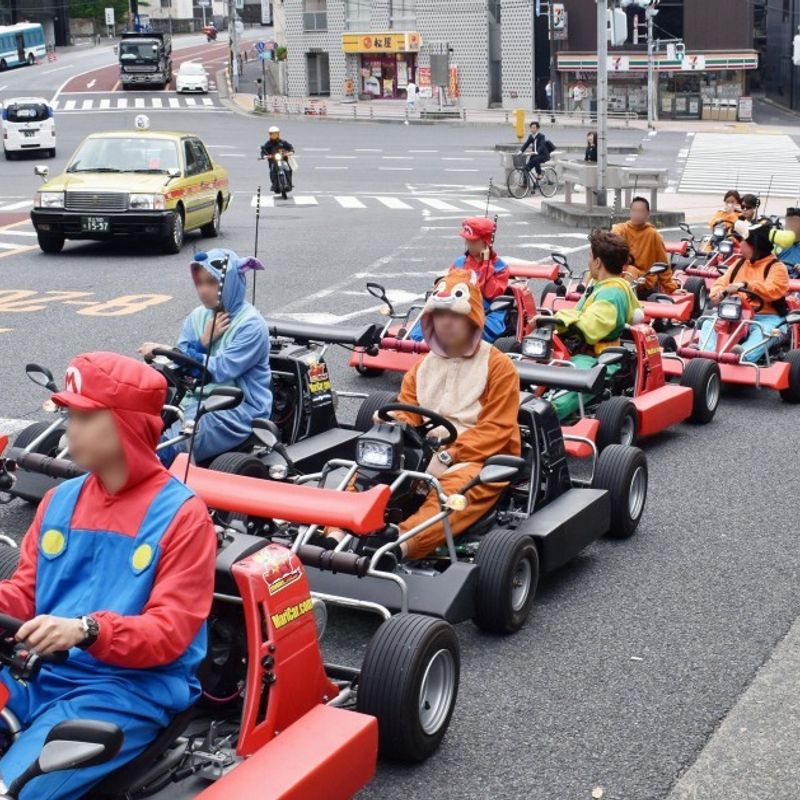 TOKYO - Foreign drivers were involved in 86 percent of go-kart accidents on public roads in Tokyo over an 11-month period, raising safety concerns about the vehicle, which is proving increasingly popular with foreign tourists, National Police Agency data showed Thursday.
Out of 50 accidents between March 27 last year and February 26 this year, 43 involved foreign drivers.
Last Friday, a 35-year-old Taiwanese man driving a go-kart was arrested on suspicion of negligence resulting in injury after hitting an 18-year-old male cyclist and driving away.
Go-kart tours are thriving, especially among foreign tourists, many of whom wear costumes resembling those of Nintendo Co.'s game characters, such as Super Mario.
While go-kart services are expected to drive tourism across Japan, some fatal incidents have sparked safety concerns. Go-kart drivers are not obliged to wear helmets or seatbelts, and are legally permitted to drive up to 60 kilometers per hour.
By nationality, 15 drivers involved in accidents came from the United States 10 from South Korea, seven from China or Taiwan and six from Australia. Other foreign nationals included those from Singapore, Canada, the Netherlands and France. A total of 47 foreign drivers were involved.
By age group, 27 drivers were in their 20s and 14 in their 30s, accounting for nearly 90 percent of the foreign drivers involved in accidents. Excluding one driver whose age was unknown, the oldest driver was 54 years old.
Out of the 50 accidents, 48 resulted in property damage while two accidents left people injured.
Given safety concerns, the Ministry of Land, Infrastructure, Transport and Tourism has decided to beef up safety measures by revising the law and making seatbelt use compulsory.
The ministry is also considering setting other regulations that would require the low-slung vehicles to be at least one meter off the ground and display tail lamps at their highest point.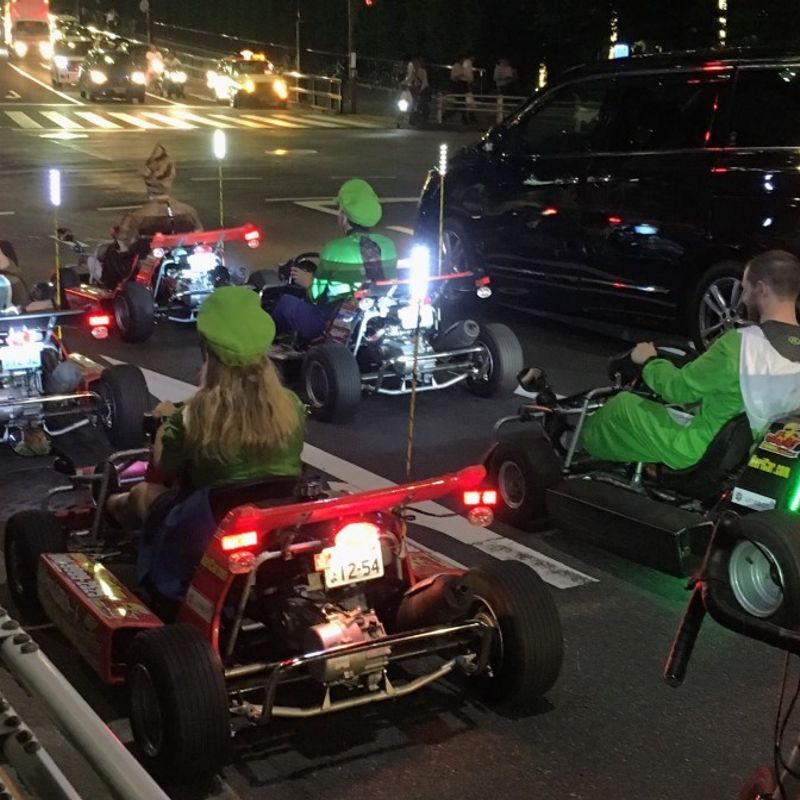 Police are also urging service providers to let drivers wear helmets and protective gears.
"We want to prevent accidents by collaborating with (go-kart) service providers as demand from foreign visitors could increase further in the run-up to the 2020 Tokyo Olympics," a senior NPA official said.
A Japanese or international driver's license is required to drive a go-kart, equipped with a 20-to-50 cc engine, on public roads.
Rental operators are providing go-kart services in tourist areas across the country and there were eight operators in the capital as of Monday.
@Kyodo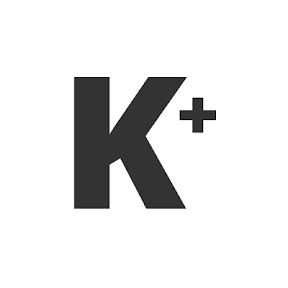 Kyodo News Plus is an online publication delivering the latest news from Japan. Kyodo News Plus collaborates with City-Cost to bring those stories related to lifestyle and culture to foreigners resident in Japan. For the latest news updates visit the official site at https://english.kyodonews.net
---