Dec 7, 2018
TOKYO - The Japan Times said Friday in a full-page notice that its editorial policy remains the same despite its recent change in descriptions of wartime comfort women and forced laborers from the Korean Peninsula, denying that it has bowed to external pressure.
The rare announcement by the country's oldest English-language newspaper came amid sharp reactions on social media and some overseas media reports that the change in the terms it uses was in line with the conservative stance of Prime Minister Shinzo Abe's government.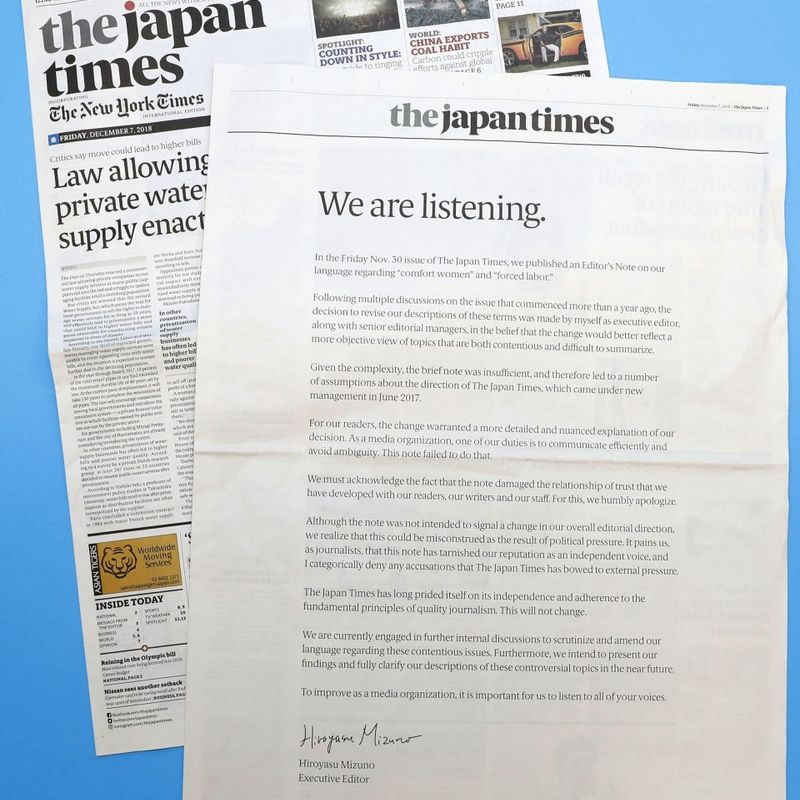 Japan Times Executive Editor Hiroyasu Mizuno said in the notice, "I categorically deny any accusations that The Japan Times has bowed to external pressure," while apologizing to readers and those working for the company for damaging the relationship of trust.
The change in the descriptions of wartime comfort women and forced laborers has triggered an outcry inside the publisher and some readers have said they would quit subscribing to the daily.
The Nov. 30 editor's note in question said, "The term 'forced labor' has been used to refer to laborers who were recruited before and during World War II to work for Japanese companies. However, because the conditions they worked under or how these workers were recruited varies, we will henceforth refer to them as 'wartime laborers.'"
As for "comfort women," the paper similarly said it "will refer to them as 'women who worked in wartime brothels, including those who did so against their will, to provide sex to Japanese soldiers'" because their experiences "varied widely."
The note appeared at the end of an article about the South Korea's Supreme Court order for Mitsubishi Heavy Industries Ltd. to pay damages to two groups of South Koreans for wartime forced labor.
Mizuno said in the notice Friday, "Given the complexity, the brief note was insufficient, and therefore led to a number of assumptions about the direction of The Japan Times."
The Japan Times, founded in 1897, became a wholly-owned subsidiary of News2u Corp. in June last year.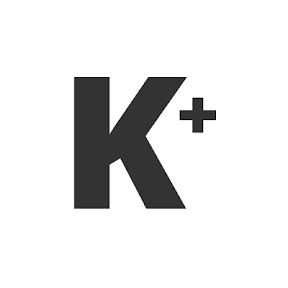 Kyodo News Plus is an online publication delivering the latest news from Japan. Kyodo News Plus collaborates with City-Cost to bring those stories related to lifestyle and culture to foreigners resident in Japan. For the latest news updates visit the official site at https://english.kyodonews.net
---