Dec 15, 2018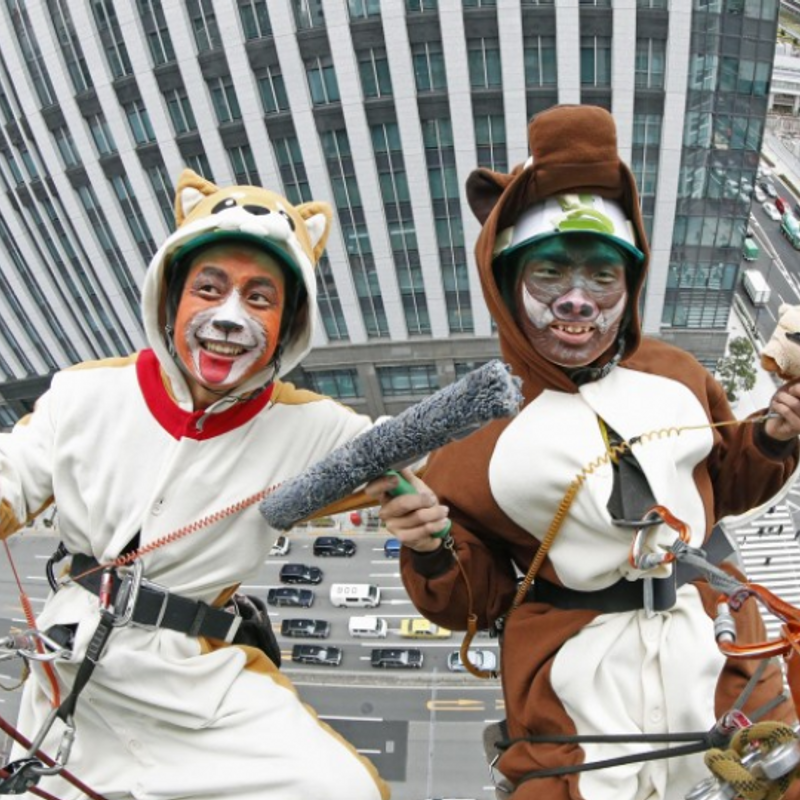 TOKYO - Window cleaners wearing makeup and costumes of a dog and a boar, which represent the years 2018 and 2019 in the Chinese Zodiac animal signs, demonstrated their year-end cleanup at a high-rise hotel in Tokyo.

The pair amazed children as they worked side-by-side in the air outside Tokyo Ryumeikan Hotel, hanging from the rooftop of the 15-story 55-meter-tall building.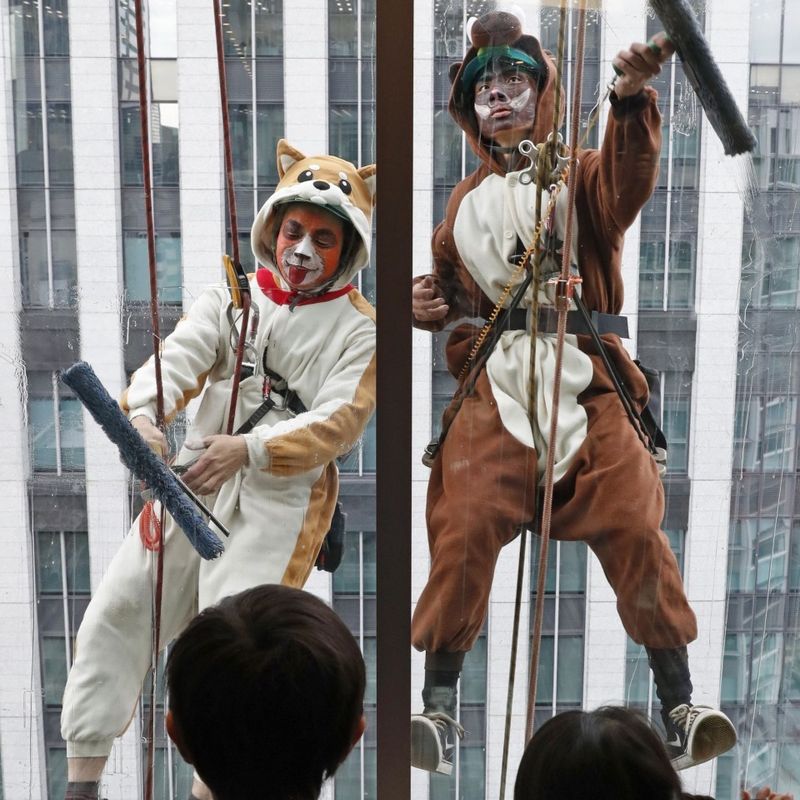 During an event at the hotel, the dog cleaner said the year 2018 witnessed thrilling sports scenes such as good performance by Japanese athletes in the Pyeongchang Winter Olympics and Japanese major league baseball player Shohei Ohtani.
The dog expressed his hope that 2019 will be another exciting year.
"I cannot stop thinking about what the name of the new era will be (next year)," the boar said, referring to the imperial succession planned for May 1, 2019, when the era name will change from Heisei along with the abdication of the emperor. The name of the new era is unknown.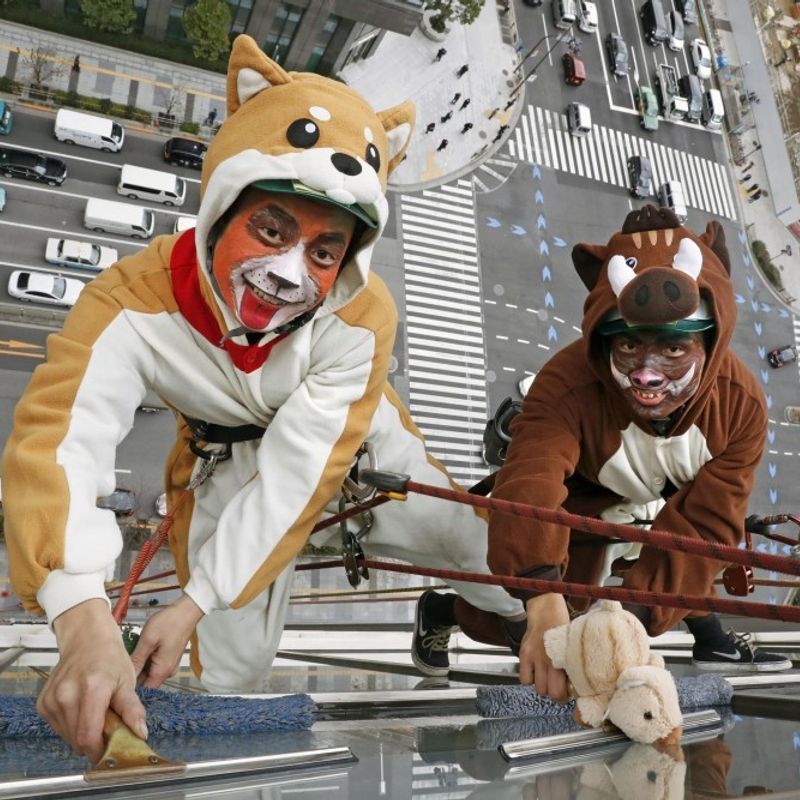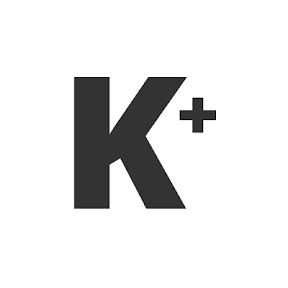 Kyodo News Plus is an online publication delivering the latest news from Japan. Kyodo News Plus collaborates with City-Cost to bring those stories related to lifestyle and culture to foreigners resident in Japan. For the latest news updates visit the official site at https://english.kyodonews.net
---