Jul 16, 2018
TOKYO - The Japanese government has begun a nationwide probe into foreign residents exploiting the country's public health insurance system, according to sources familiar with the matter.
The Health, Labor and Welfare Ministry is checking with municipalities to investigate cases involving foreigners who joined public insurance by illegitimately obtaining residential status partly to skirt paying costly medical fees, the sources said.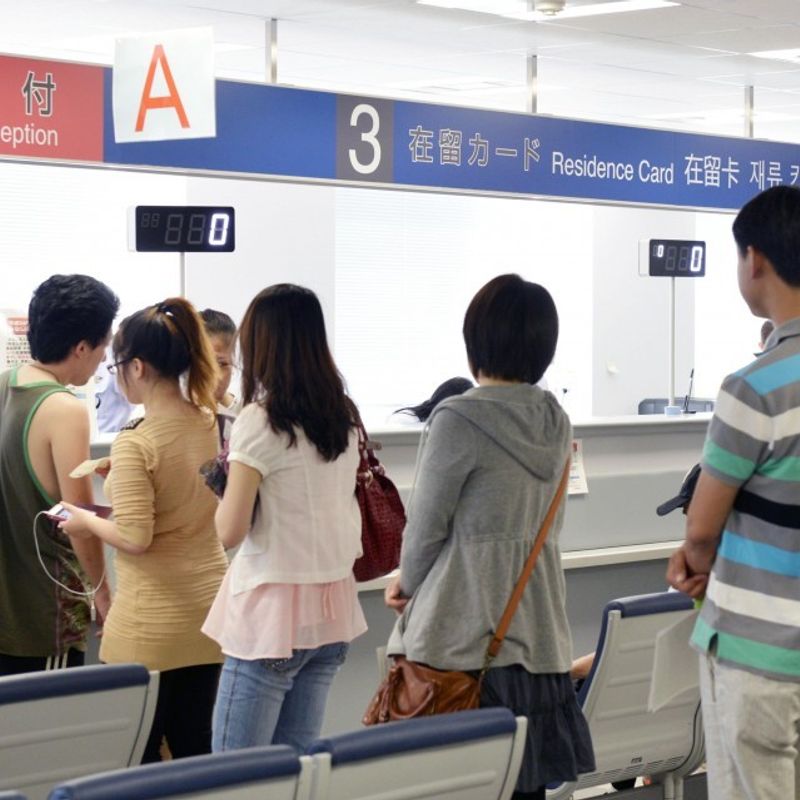 (Foreigners lining up to get residence cards)
[File photo]
The ministry will compile the findings of the survey in fall and discuss steps to prevent such abuse of the insurance system, which was not designed to take into account a time when foreigners would be receiving medical services in the country.
Japan had about 2.56 million foreign residents at the end of 2017, up for the fifth consecutive year, according to the Justice Ministry. Of the total, Chinese nationals accounted for the most at 29 percent, followed by South Koreans at 18 percent, and Vietnamese and Filipinos, both at 10 percent.
With the government planning to rely more on foreign laborers to compensate for the country's shortage of manpower -- eyeing more than 500,000 foreign workers by 2025 -- foreign residents are expected to increase further.
In Japan, all residents including foreigners must enroll in a health insurance plan provided by their employers, which also covers their dependents, or enroll for national health insurance at their local municipal offices.
Even if they are not company employees, foreigners who stay in Japan for three months or longer for business or study purposes can apply for national health insurance coverage.
But there have been a string of incidents whereby foreigners fraudulently obtained resident status, for example, by posing as students studying in Japan.
In other cases, people whose family ties with foreign residents are questionable came from overseas to receive treatment in Japan.
Public health insurance coverage in Japan requires a policyholder to shoulder in principle 30 percent of the cost at medical institutions, with the remaining amount covered by the policy, in exchange for paying the monthly premiums.
By taking advantage of the benefits of a high-cost medical expense scheme, which puts a cap on the monthly burden, policyholders can bring down the cost of expensive treatment by several hundred dollars a month.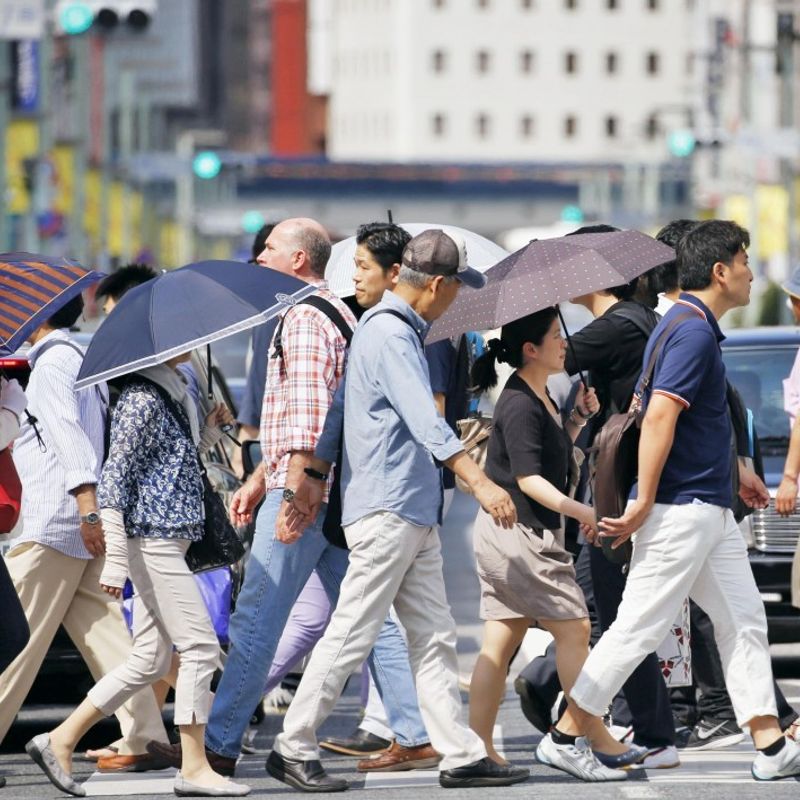 A Chinese man in his 60s was one such beneficiary of the scheme. Shortly after coming to Japan, the man visited a hospital in Tokyo last summer, accompanied by his son who resides and lives in the country. The man was listed as a dependent of the son, thus being entitled to health insurance benefits.
The total medical costs including surgery and postoperative chemotherapy for the man were 3 million yen ($27,000), but due to the scheme, he only paid 80,000 yen himself and returned to China.
Experts believe such practices hurt Japan's public health insurance system.
Yoneyuki Kobayashi, director of AMDA International Medical Information Center, said the current system, which allows the high-cost medical expense scheme to apply to foreigners who have just entered Japan, should be reviewed.
At the same time, Kobayashi said foreigners should be able to receive standard medical services in the country.
"Discriminating against foreigners is out of the question but the current insurance system can lead to reverse discrimination against Japanese people," Kobayashi said.
@Kyodo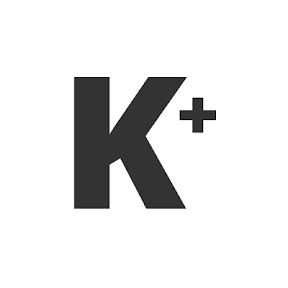 Kyodo News Plus is an online publication delivering the latest news from Japan. Kyodo News Plus collaborates with City-Cost to bring those stories related to lifestyle and culture to foreigners resident in Japan. For the latest news updates visit the official site at https://english.kyodonews.net
---