Jul 31, 2018
TOKYO - Japanese citizens remain cautious following the executions of all 13 AUM Shinrikyo death-row inmates earlier this month as successor groups of the doomsday cult continue to be active.
Residents near the bases of three AUM successor organizations with a total of 1,650 followers are worried that the groups have simply changed their names from AUM, which was founded by Shoko Asahara and perpetrated a series of crimes including the deadly 1995 sarin gas attack on the Tokyo subway system.
Yoichi Saito, 74, who led movements against AUM's mainstay successor group, called Aleph, in Tokyo's Adachi Ward, said he is concerned whether the public security agency and police will continue to monitor Aleph after all AUM death-row inmates were hanged.
"We must keep speaking up," said Saito. One of the largest facilities of Aleph in the Kanto region is located in Adachi Ward.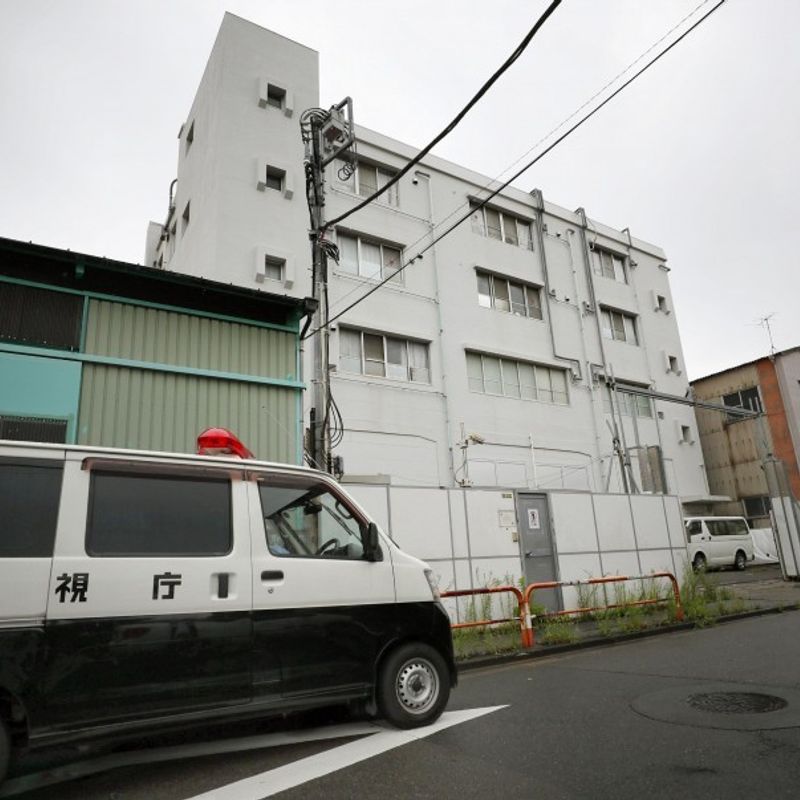 According to Public Security Intelligence Agency officials, members of Aleph are increasingly espousing the teachings of Asahara, who was 63 when hanged in early July.
Aleph displays a photo of Asahara, whose real name was Chizuo Matsumoto, in its facilities and teaches its members that the series of crimes AUM is blamed for are a "government conspiracy."
Followers often fiercely resist onsite inspections by the security agency and a photo of a public security officer was found skewered with a knife, according to the agency.
The agency says Aleph gains funds by holding seminars three times a year and its total assets exceeded 1 billion yen ($9 million) as of last autumn.
Without disclosing its identity, Aleph attracts followers on social media and more than 100 people join the organization every year. The number of members has grown particularly in Hokkaido and the group set up a new operating base in Sapporo in 2016.
One of the two other groups, Hikari no Wa (The Circle of Rainbow Light) headed by former senior AUM member Fumihiro Joyu, 55, has highlighted its break with AUM but the public security examination commission left the group under government surveillance, believing it remains under the influence of Asahara's doctrines.
The agency officials say some followers were shaken by the execution of Asahara on July 6. Six other members were hanged the same day followed by the executions of six remaining death-row inmates last week.
Asahara's body has been cremated but a family rift between his 59-year-old widow and his fourth daughter emerged over who will gain control of the ashes.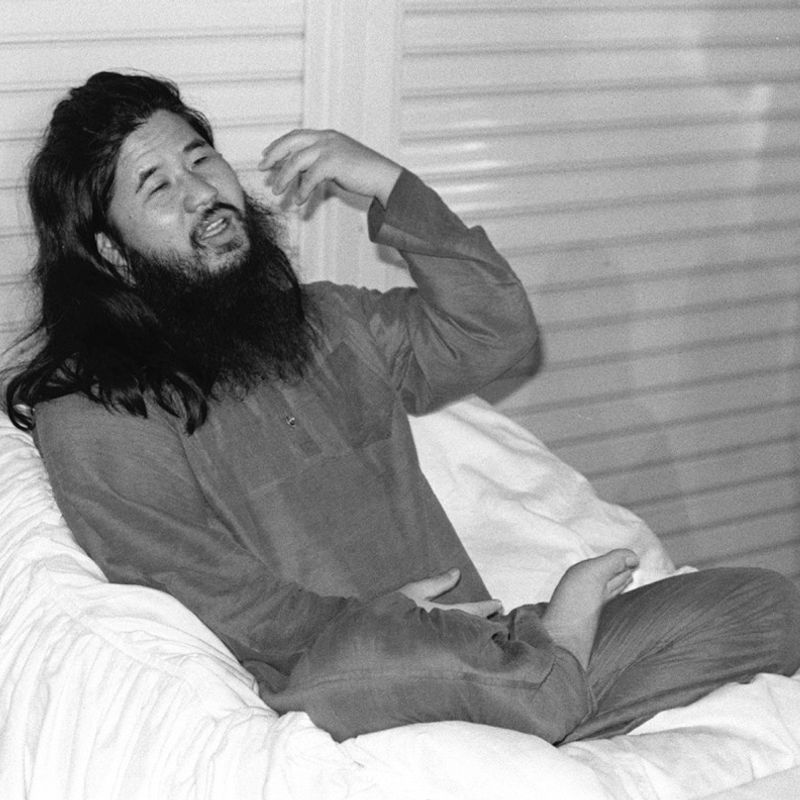 (Asahara in October 1990)
The police and the security agency remain on alert as they fear that AUM successor group members who view Asahara as divine may try to snatch his ashes.
Kazuyuki Furuma, a 66-year-old resident of Tokyo's Setagaya Ward where Hikari no Wa is headquartered, has been demanding the group leave its apartment there.
He wants to prevent local children from becoming followers but feels his movement is not gaining wide support as more and more people nowadays do not know about the crimes perpetrated by AUM.
"The number of followers has significantly dropped compared to the peak time when it attracted more than 10,000 followers," Furuma said, adding he has to continue his efforts.
The series of crimes committed by AUM resulted in the deaths of 29 people.
@Kyodo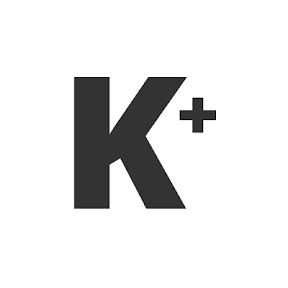 Kyodo News Plus is an online publication delivering the latest news from Japan. Kyodo News Plus collaborates with City-Cost to bring those stories related to lifestyle and culture to foreigners resident in Japan. For the latest news updates visit the official site at https://english.kyodonews.net
---