Nov 19, 2018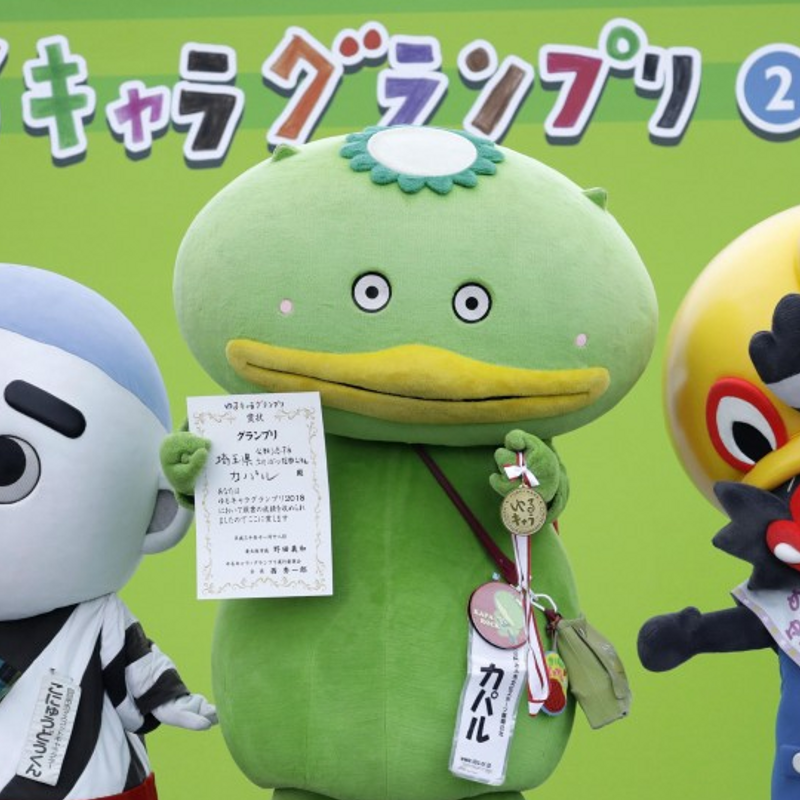 OSAKA - Japan has a mascot for almost everything, and many local organizations take their colorful character's popularity ranking rather seriously. In 2018, however, they took it a little too seriously.
An annual poll is held nationwide to pick the most popular "yuru kyara" regional mascot, but this year's contest was hit by controversy after some local governments were found to have engaged in vote-rigging, when they drafted in employees to cast extra ballots.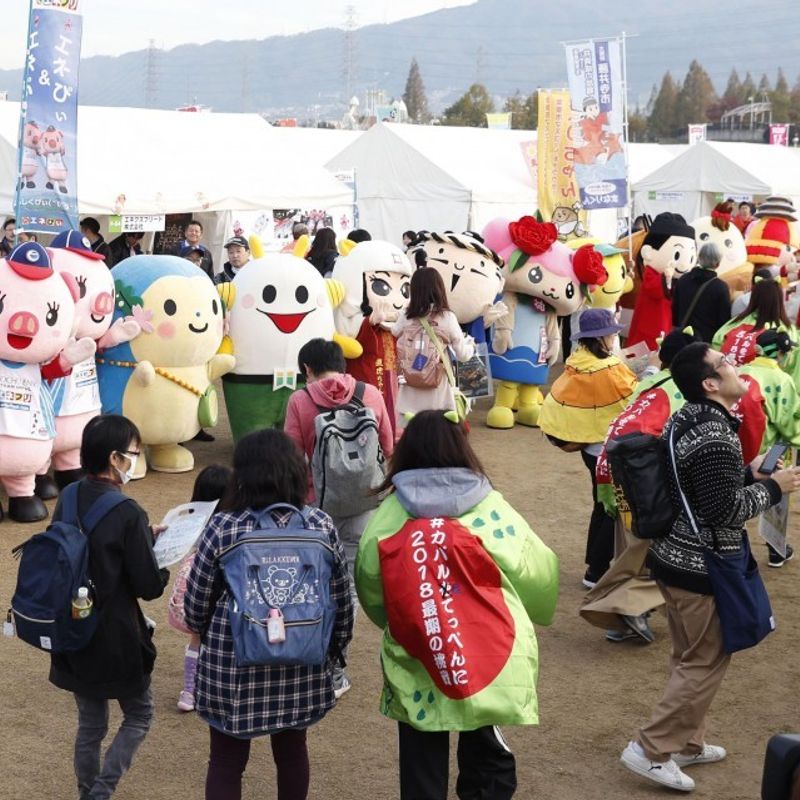 After the event's organizers were forced to investigate and remove ballots suspected of being cast through systematic voting campaigns, Kaparu, a fat-headed, duck-billed green character resembling the "kappa" pond goblin in Japanese folklore, jumped from fourth place to take the Grand Prix crown for local mascots.
The character that represents a sports and cultural group in Shiki, Saitama Prefecture, northwest of Tokyo, garnered almost 890,000 votes online and from people attending the contest venue on Sunday.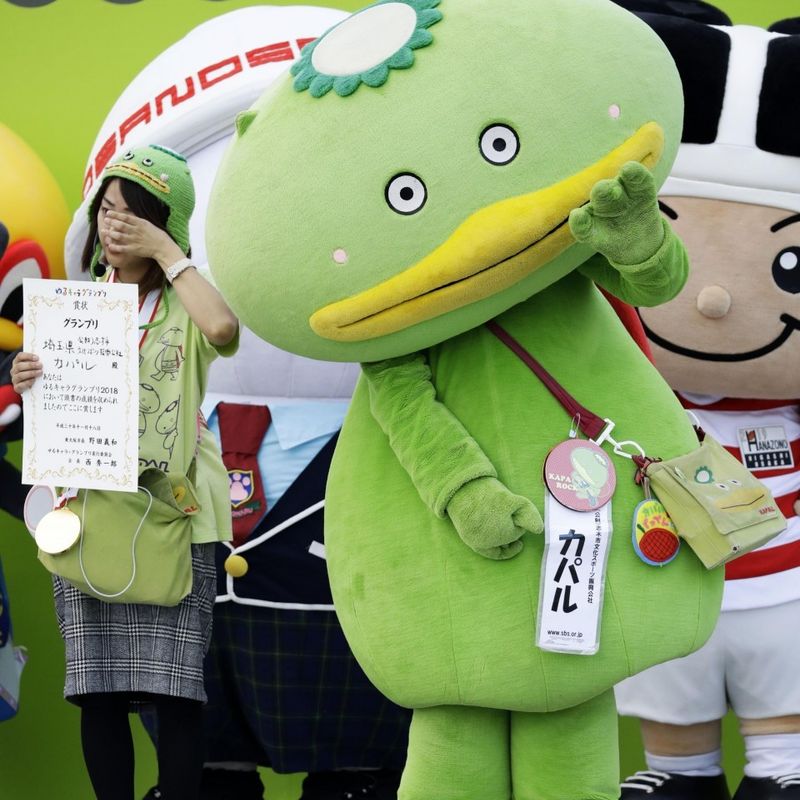 (Kaparu)
In second place was Jabo, the helmet-wearing mascot of Omuta, Fukuoka Prefecture, followed by Konyudokun from Mie Prefecture's Yokkaichi, a mischievous character with an ever-present wagging tongue.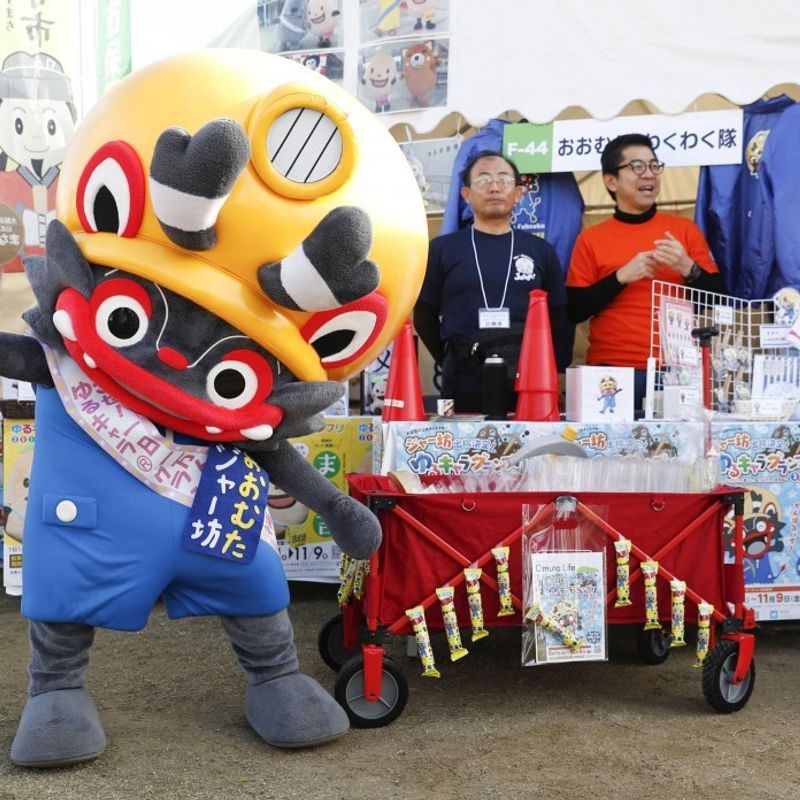 (Jabo)
Yokkaichi's mascot initially topped the preliminary tally with about 1.18 million votes, but was demoted to third after about 380,000 ballots were struck out. The city government had apparently registered some 20,000 email accounts for employees and others to use in order to bump up its mascot's total.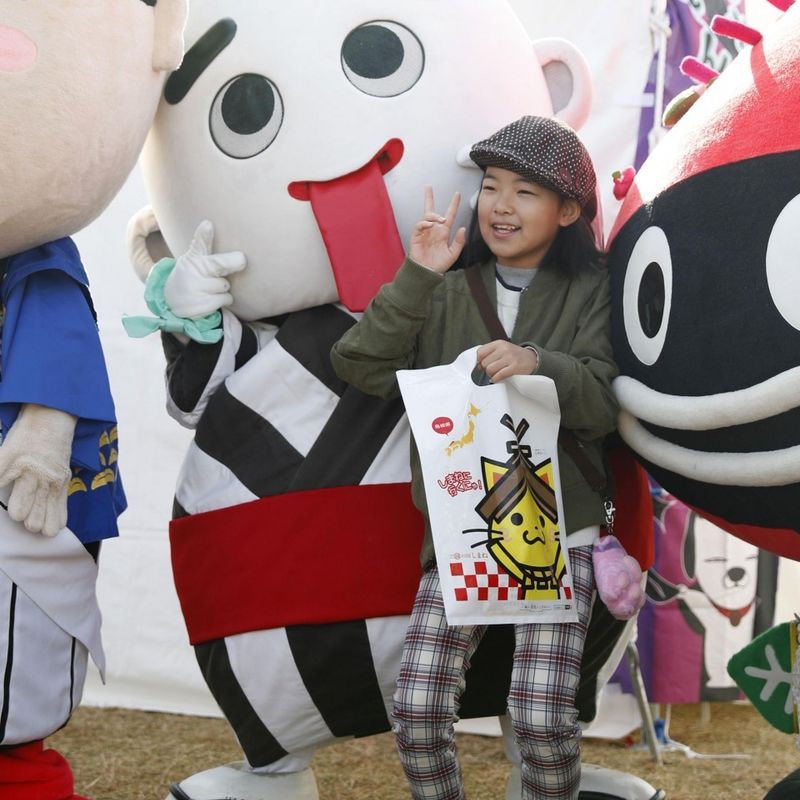 (Konyudokun)

Similarly, the Omuta city government also created about 10,000 IDs for its workers to cast online ballots, as the contest limits each email address to one vote per day.
Shuichiro Nishi, a representative of the contest organizer, said local governments should not focus on the competition. "True revitalization of regional economies can only be generated through persistent effort. Don't rely too much on mascots," he said.
Despite Nishi's entreaties, regional areas have good reason to look to mascots as potential saviors. Kumamon the black bear, Japan's undisputed king of mascots and winner at the mascot contest's inaugural poll in 2011, has proven a huge international hit, bringing in exposure and bags of money for its home prefecture, Kumamoto.
In 2016 alone, products bearing the image of Kumamon racked up sales of at least 128 billion yen ($1.1 billion), and the character was drafted to help in earthquake reconstruction efforts.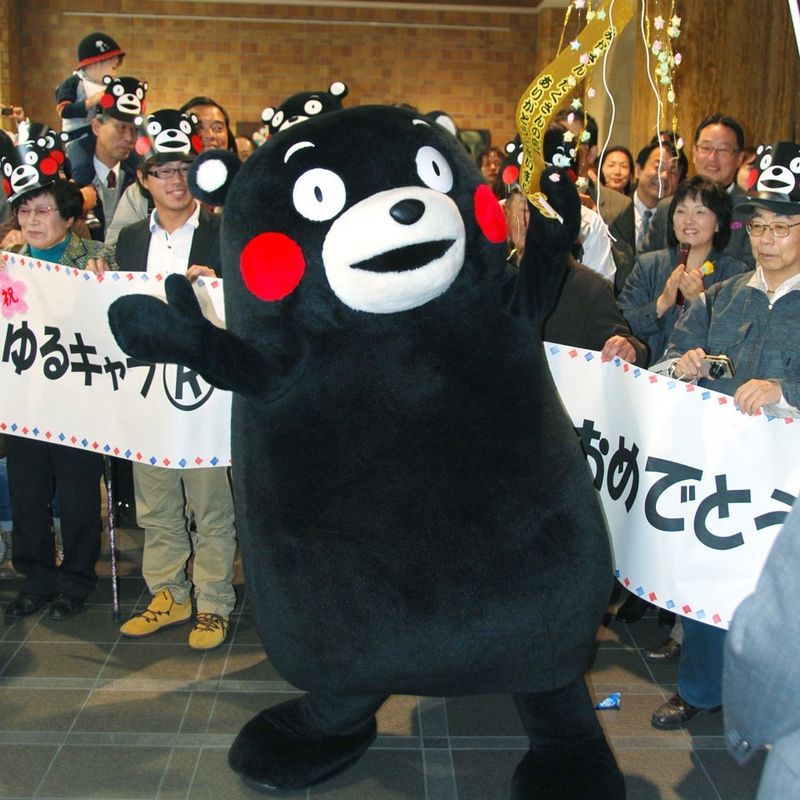 (Kumamon, winner of the 2011 mascot contest)

"Kumamon is driving reconstruction. We will proceed together to achieve recovery," Kumamoto Gov. Ikuo Kabashima told a press conference in February 2017.
More than 900 mascots, representing municipalities, corporations and other entities, took part in this year's contest. Kansai Electric Power Co.'s Hapita Family won the company mascot competition.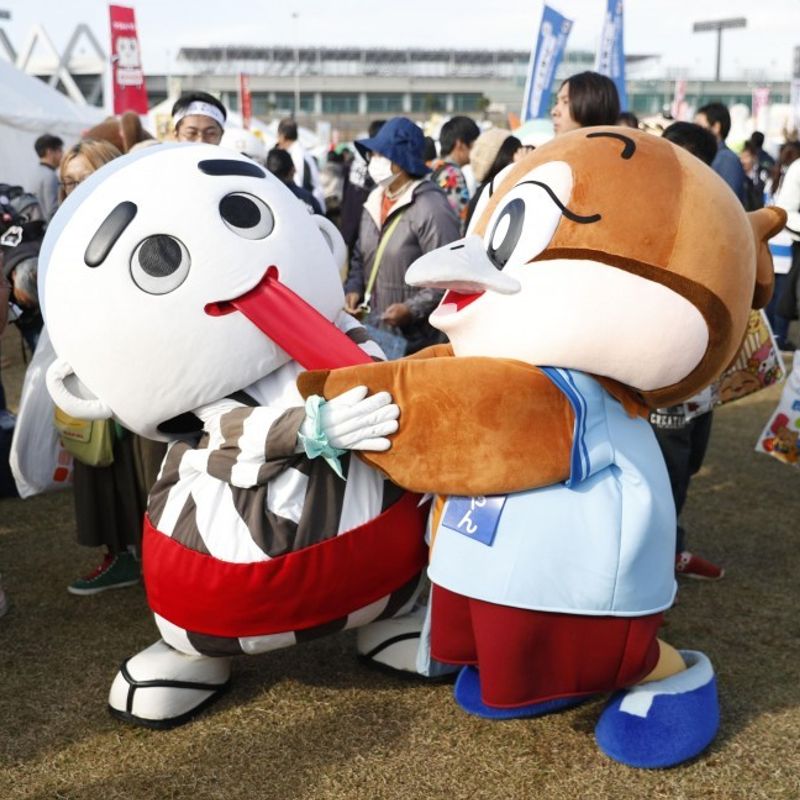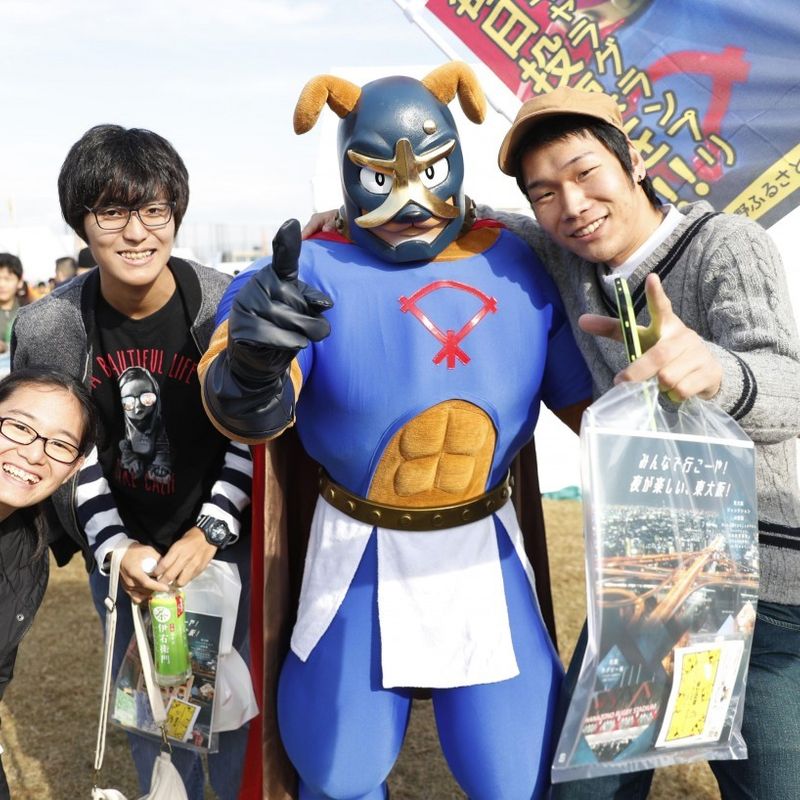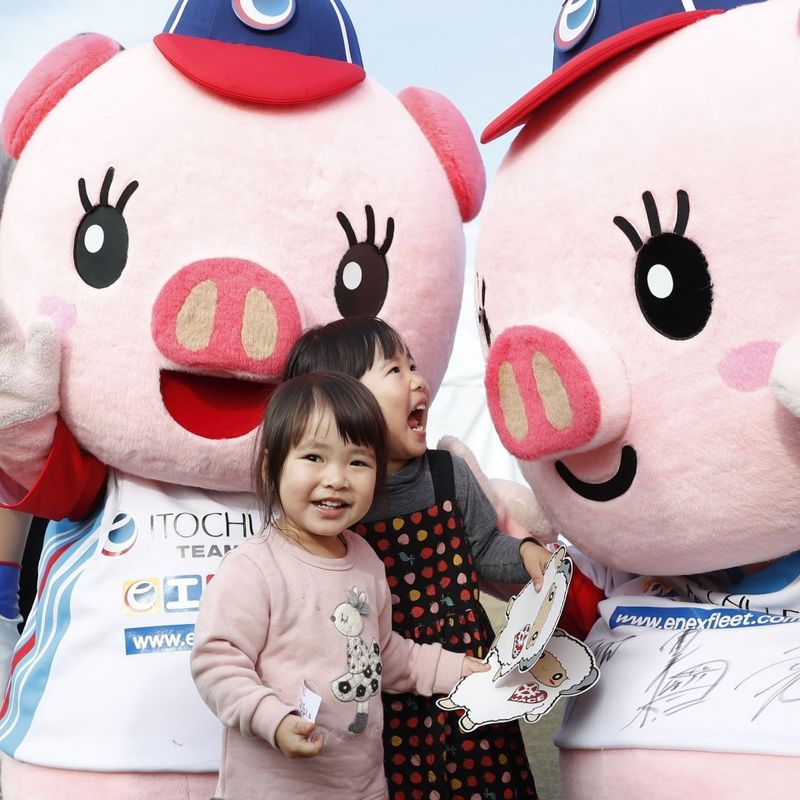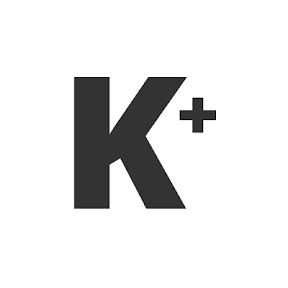 Kyodo News Plus is an online publication delivering the latest news from Japan. Kyodo News Plus collaborates with City-Cost to bring those stories related to lifestyle and culture to foreigners resident in Japan. For the latest news updates visit the official site at https://english.kyodonews.net
---