Nov 18, 2018
ASAHIKAWA, Japan - Tourists have been treated to the evening lighting-up of a pond in northern Japan with a number of white deadwoods rising from the blue water surface in the dark.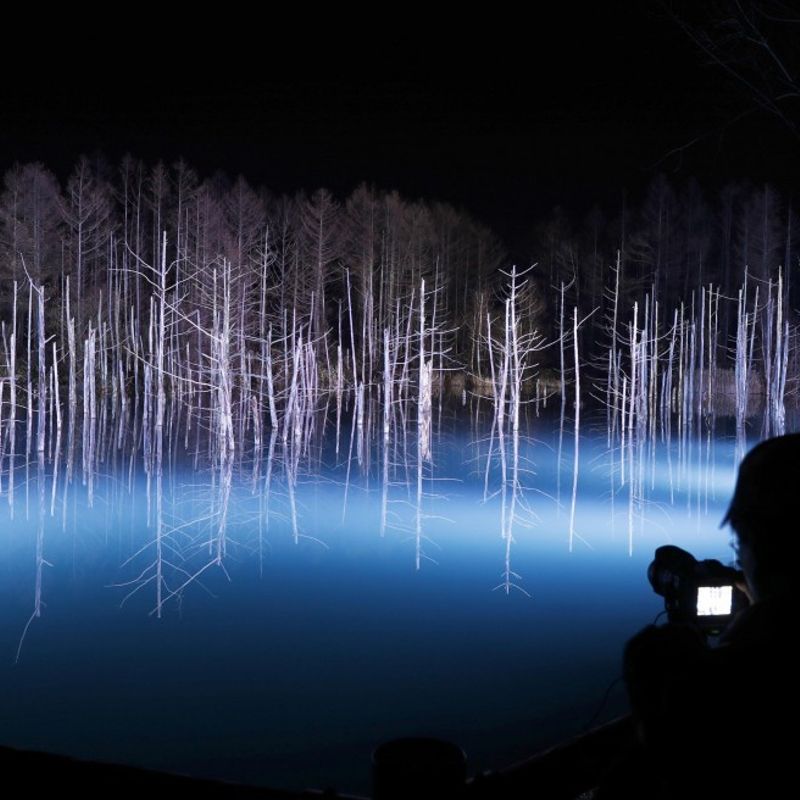 The town office of Biei, Hokkaido, began lighting up Shirogane Blue Pond on Nov. 1 to entertain visitors using light-emitting diode lights.
Miki Kato, a 29-year-old visitor from Nakafurano, also in Hokkaido, came to the spot with her husband on Nov. 13. "Today is our wedding anniversary. It should be a very memorable event for us."
Water from a waterfall nearby contains aluminum and it forms particles after seeping into the Biei River, according to the town office. The pond looks blue as the particles carried by the river reflect light.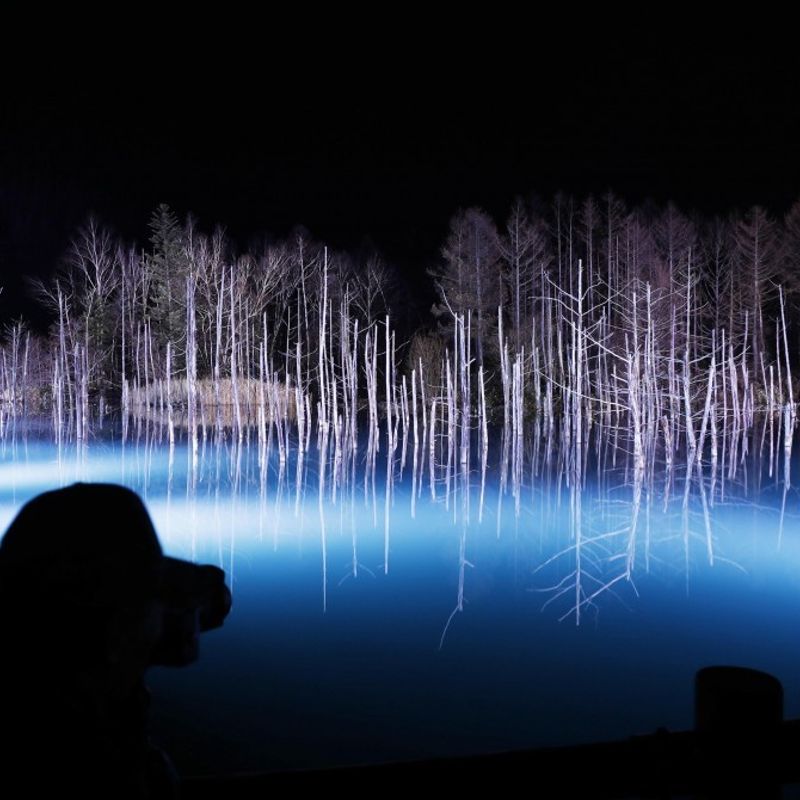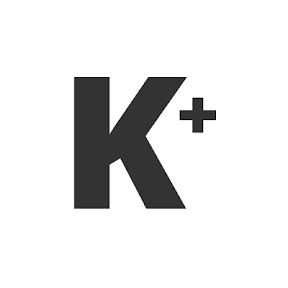 Kyodo News Plus is an online publication delivering the latest news from Japan. Kyodo News Plus collaborates with City-Cost to bring those stories related to lifestyle and culture to foreigners resident in Japan. For the latest news updates visit the official site at https://english.kyodonews.net
---