Mar 14, 2018
OSAKA - With Japan still reluctant to ban smoking in eateries and bars outright, a cancer researcher has launched a website to make it easier to find those few establishments that have declared themselves smoke-free -- and encourage other such businesses to take the same step.
The site, which is in Japanese and called Quemlin, enables users to search for smoke-free restaurants, cafes, and bars by type of cuisine and location. It includes not only introductions to the establishments but often explanations about how their nonsmoking policies have positively impacted their business.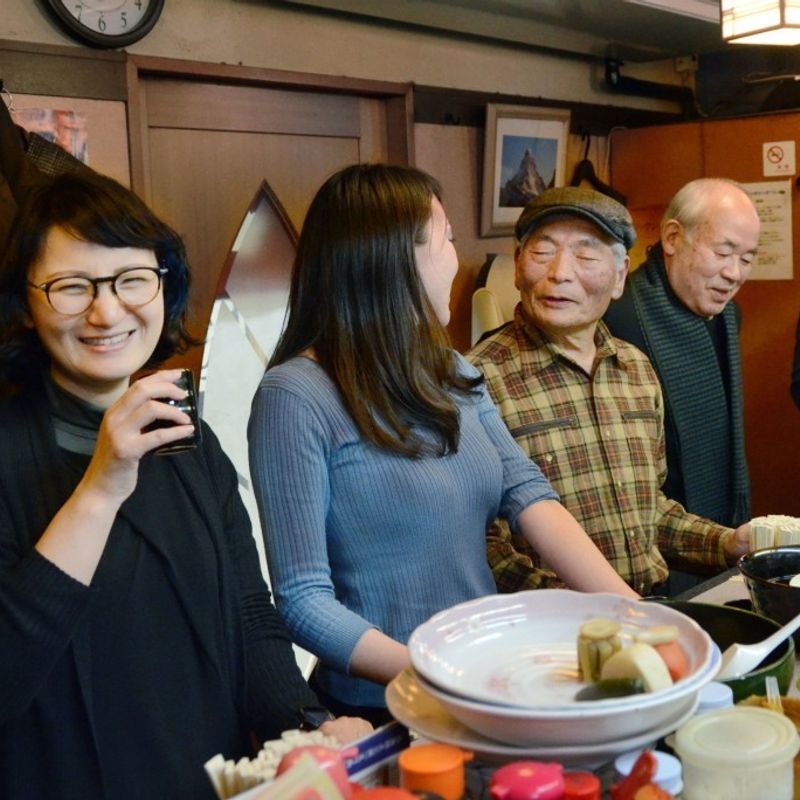 (Yuri Ito (far left) enjoys herself at a smoke-free standing-only bar in Osaka)

Chief researcher at the Osaka International Cancer Institute Yuri Ito, 40, likes to dine out and has been posting photos on her Facebook page of nonsmoking establishments she has visited since 2015.
But what inspired her to launch a search site for smoke-free restaurants and bars was the fact that many such places had maintained their sales levels.
Ito believes the website, launched in the fall of 2017, can also provide valuable information to proprietors, helping them take the plunge. "I want to encourage their decision" to become smoke-free establishments, she said.
Based on World Health Organization standards, Japan is among the lowest-ranked countries in terms of tobacco control.
While over 50 countries, including Britain, Canada and Russia, have already banned indoor smoking at all eight types of public facility such as schools, medical institutions and restaurants, Japan has no smoke-free law covering all indoor public places.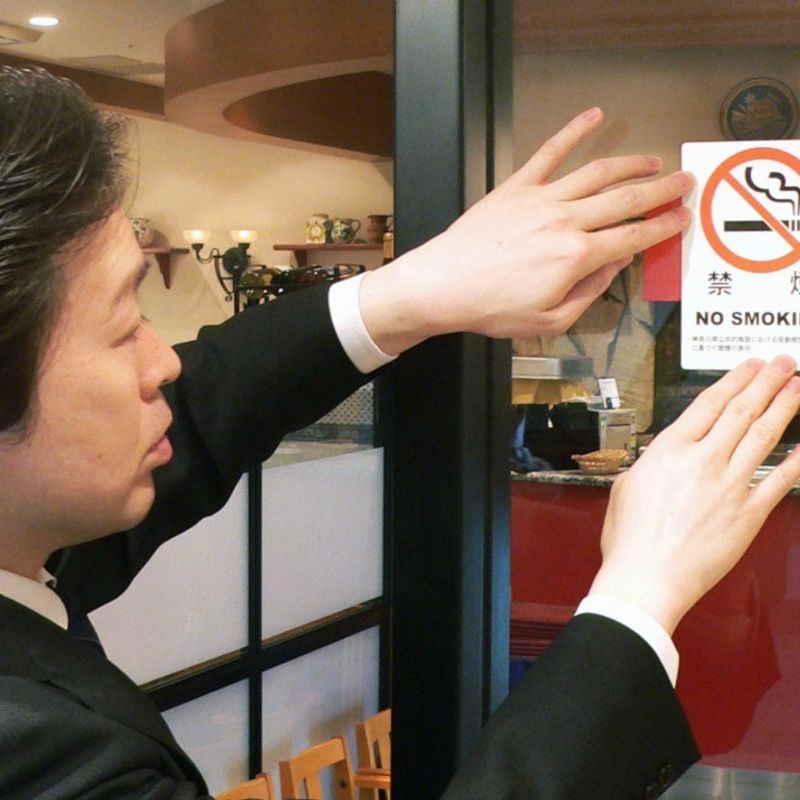 The Japanese government's recently unveiled antismoking plan shows some progress with efforts to prevent passive smoking in public places but has also sparked an outcry from lung cancer patients and other activists as it backpedaled from its initial goal of a total indoor smoking ban in public spaces due to industry resistance.
Japan gov't to introduce antismoking steps before Olympics
According to a draft bill approved by the ruling Liberal Democratic Party last month, smoking will be basically banned within the premises of hospitals, schools and government offices.
But for restaurants and bars, smoking will be permitted in facilities with customer seating areas of up to 100 square meters and capital of up to 50 million yen ($470,000), as long as they display a sign indicating it is a "smoking space" where smoking, in designated sections or otherwise, is permitted.
The Health, Labor and Welfare Ministry had originally planned to exempt eateries only with a floor space of up to 30 sq meters from the smoking ban.
As a result of the backpedaling, the ministry estimates that customers at some 55 percent of all restaurants and bars can carry on lighting up, raising questions about the smoking ban's effectiveness.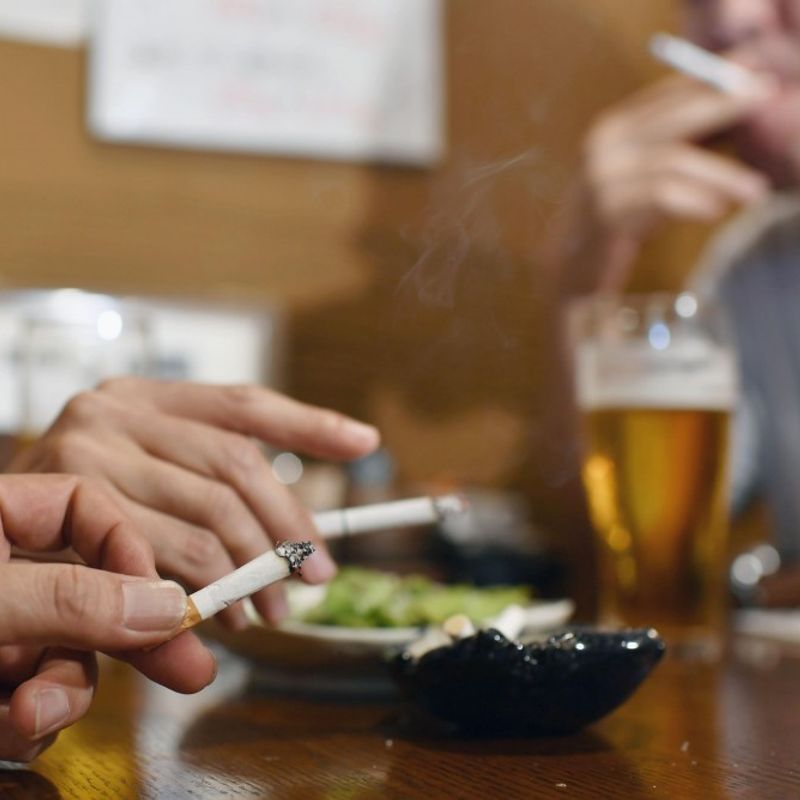 Ito's website currently lists around 160 eating and drinking establishments mainly in the Kansai region, centering on Osaka.
She plans to expand the website's coverage throughout Japan by soliciting members to search and post information about nonsmoking eateries in each region.
Based on information she is gathering from shops, Ito is also conducting research on the relationship between the number of nonsmoking eateries and the death toll linked to smoking in each region.
"Society is now shifting toward being smoke-free," Ito said. "I hope Quemlin will help (proprietors) to take a step toward better considering their own health and customer satisfaction and recognizing that there won't be negative effects on sales."
@Kyodo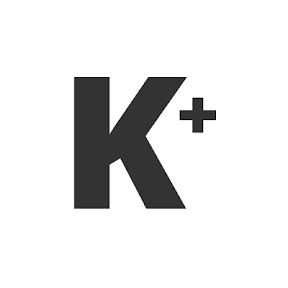 Kyodo News Plus is an online publication delivering the latest news from Japan. Kyodo News Plus collaborates with City-Cost to bring those stories related to lifestyle and culture to foreigners resident in Japan. For the latest news updates visit the official site at https://english.kyodonews.net
---