Jun 25, 2018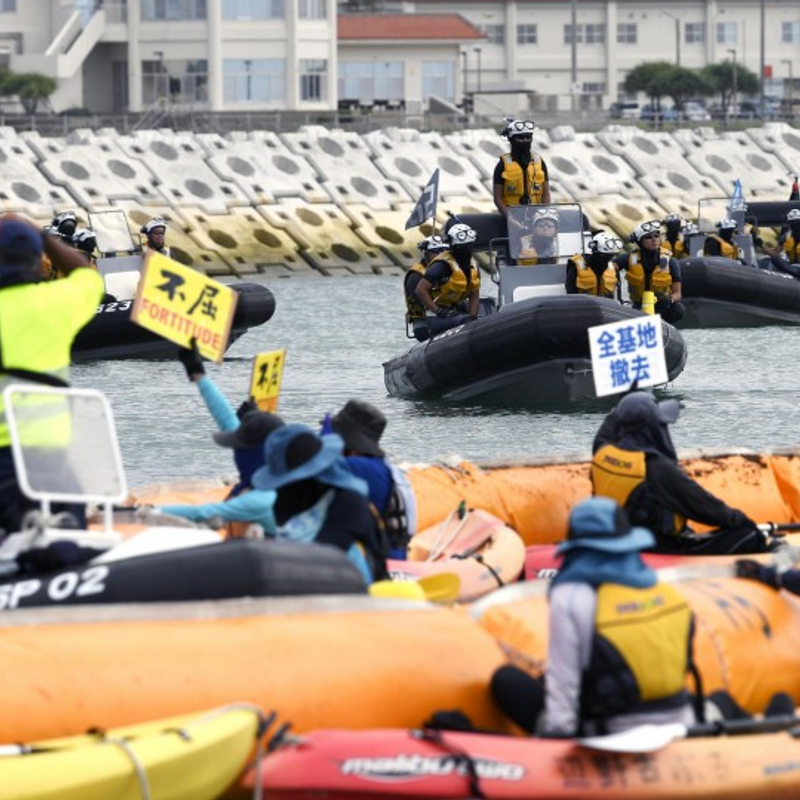 NAHA, Japan - Okinawa residents held a protest demonstration at sea Monday against scheduled land reclamation work for the relocation of a U.S. military base within Japan's southernmost island prefecture.
Some 70 canoes and several small vessels were used by the protesters as they faced off patrol vessels of the Japan Coast Guard off the Henoko coastal area of Nago, where U.S. Marine Corps Air Station Futenma is scheduled to be relocated from densely populated Ginowan.
More than half of the canoes entered the construction work area and their occupants subsequently arrested. Protestors held placards carrying messages such as "Don't construct a base," and "Don't dump gravel."
Despite staunch opposition from locals who want the base moved out of the prefecture, the state government began constructing seawalls in April last year and plans to start full-fledged land reclamation work as early as Aug. 17.
Protesters have clashed with security forces a number of times around the U.S. Marine Corps' Camp Schwab, located next to the relocation site.
Okinawa Gov. Takeshi Onaga has said he will retract the approval given to the state's landfill plan by his predecessor, a move that is certain to reignite the legal battle between the state and the local government over the project.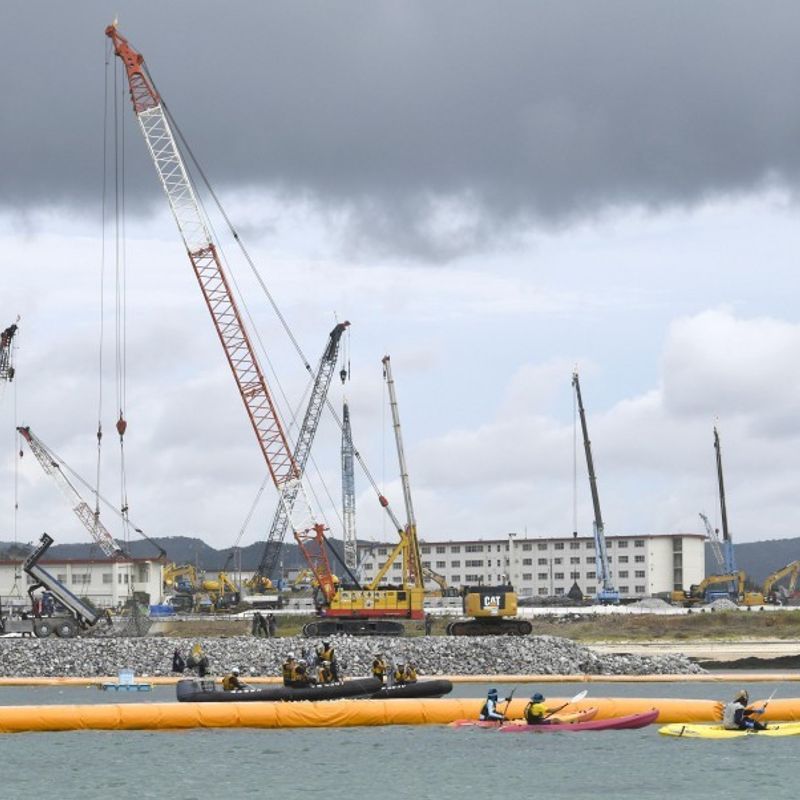 The state government initially planned to begin land reclamation work from July, but the decision to protect an endangered species of coral inhabiting the area has delayed the start.
Okinawa hosts the bulk of U.S. military facilities in Japan, a situation that many local people say puts an unfair burden on the prefecture.
The state maintains that the relocation of the Futenma base is the only solution for removing the dangers it poses without undermining the perceived deterrence provided by American troops under the Japan-U.S. alliance.
@Kyodo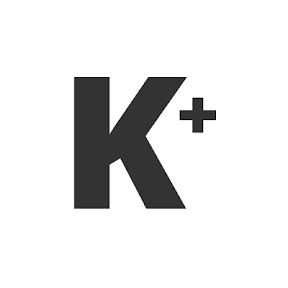 Kyodo News Plus is an online publication delivering the latest news from Japan. Kyodo News Plus collaborates with City-Cost to bring those stories related to lifestyle and culture to foreigners resident in Japan. For the latest news updates visit the official site at https://english.kyodonews.net
---