May 2, 2019
You know that if they use the word "fuu" to describe a flavour, it is not authentic and the maker knows it too. By saying "fuu", it merely claims to be "like" something and not the actual flavour.
Have I ever seen one that is more impressive than this though. This cup udon is "Thai fuu", or "Thai style" if you want to give it a nice translation.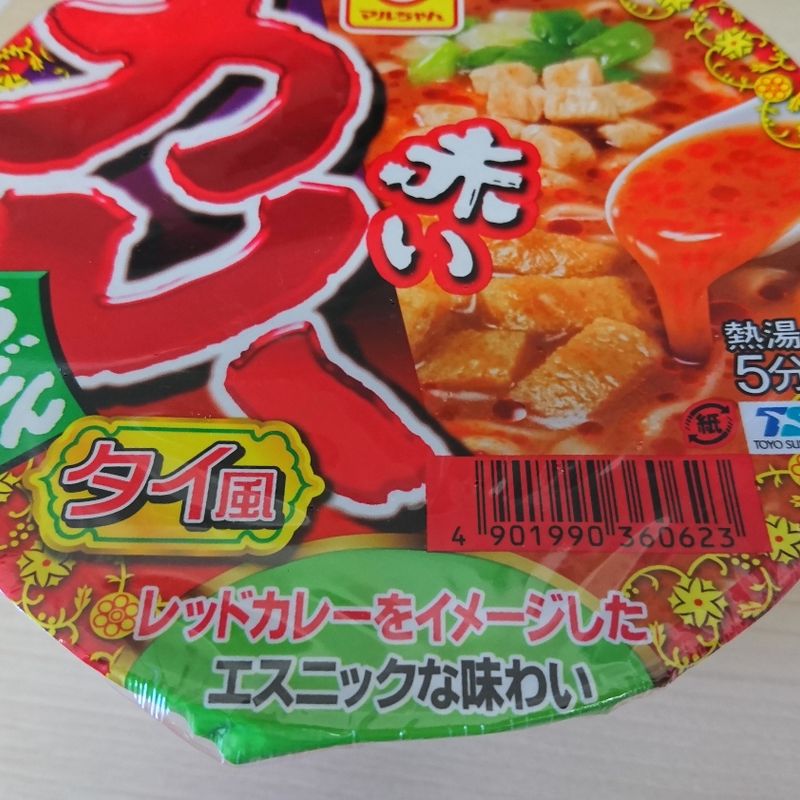 But at the bottom, it just says that it was made with the image of red curry in mind to deliver a strong ethnic taste.
Wait a moment, did someone just print their meeting memo onto the packaging as the advertising slogan?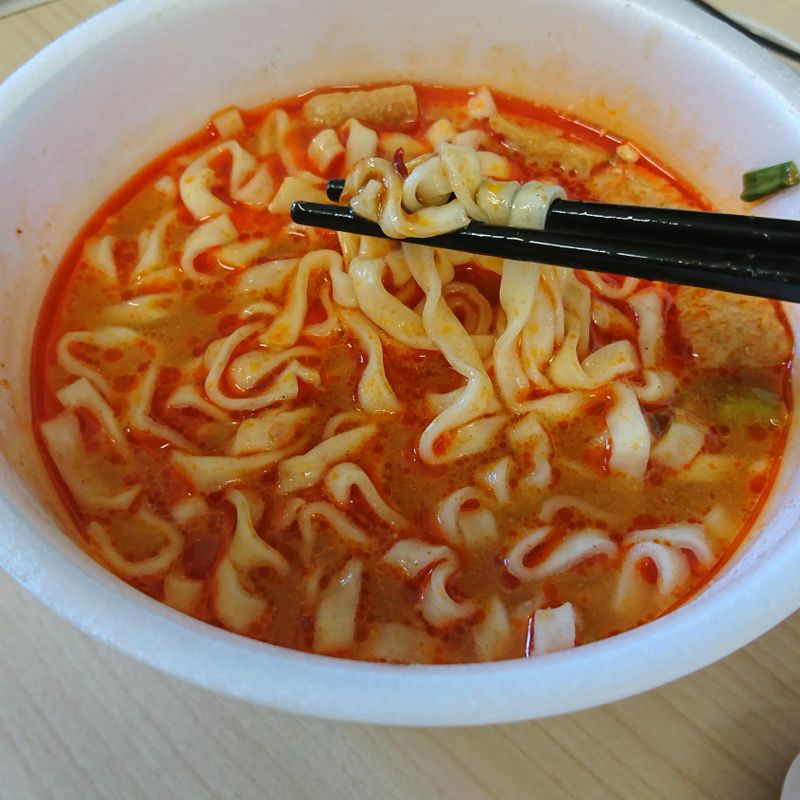 The product itself is not too bad, but it may have been that the slogan had set a really low expectation for me to start with.

---