Jun 22, 2019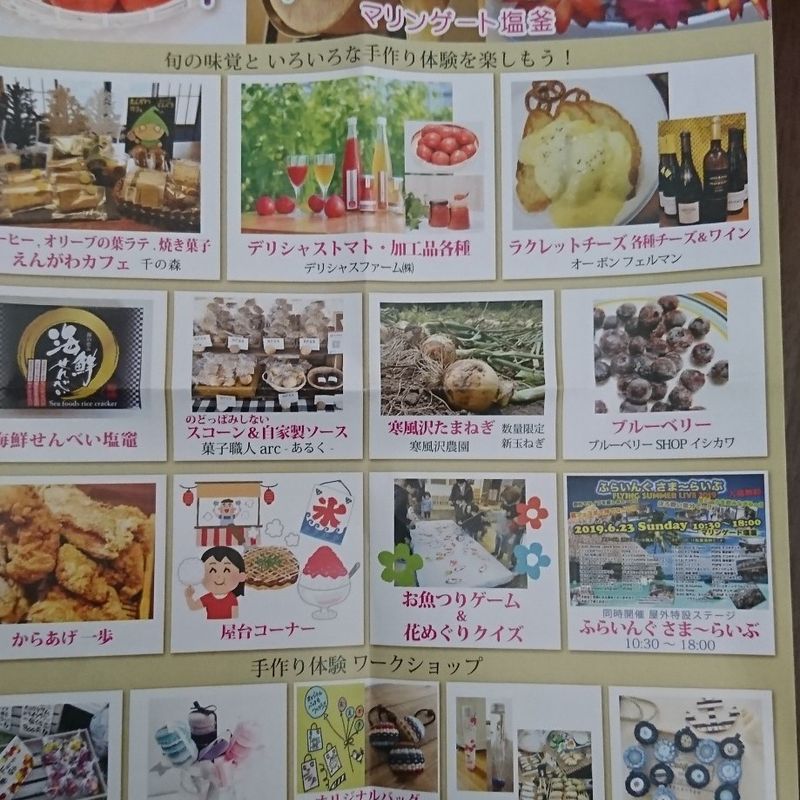 Tomorrow, Marine Gate Shiogama (the ferry port and shopping venue) will host a free music fest with a small-town market component.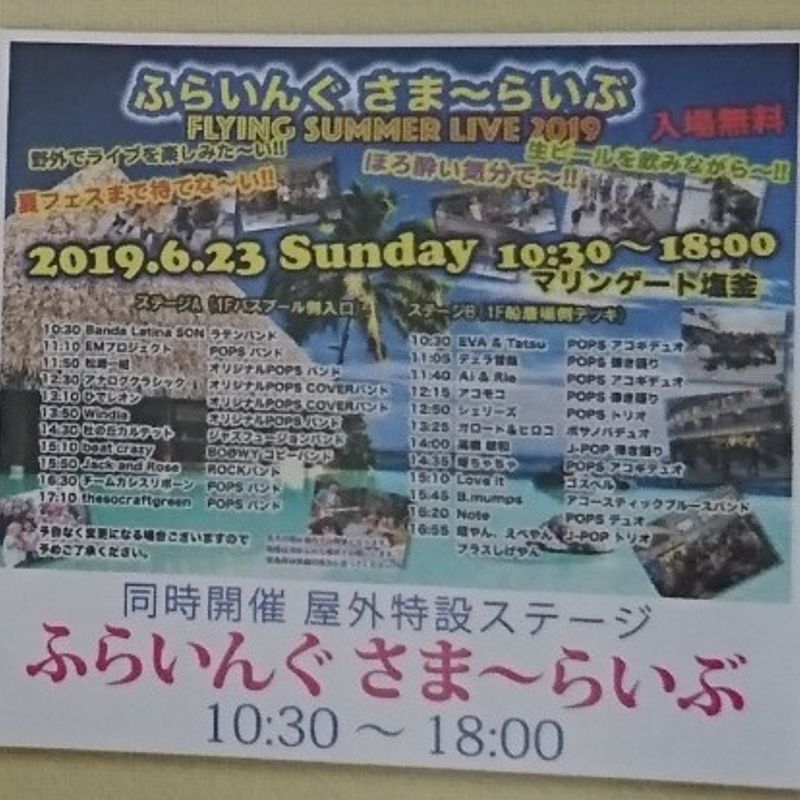 The music lasts from 10:30 AM to 6 PM on two stages and is comprised of mostly pop and rock fair, though there is apparently an acoustic blues band on one stage around 3:45 in the afternoon, following a gospel group.
As for the market portion of the festivities, the shops are staying open from 10 AM to 3 PM and holds a selection of handicrafts, assorted seasonal foods, and wine.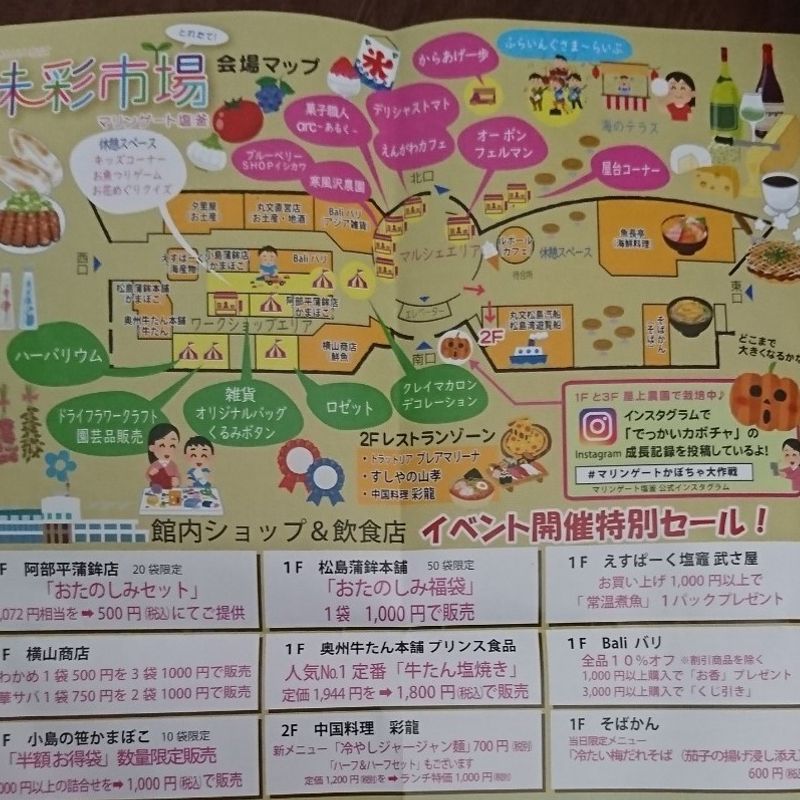 In addition, the map includes mention of a kids play area and several of the restaurants and shop in the building are having special offers during the event as well.

If you're in Miyagi and looking for some free fun tomorrow, head to Marine Gate, a short walk from HonShiogama station on the Senseki line (320 yen and 30 minuts from Sendai on the Senseki Line).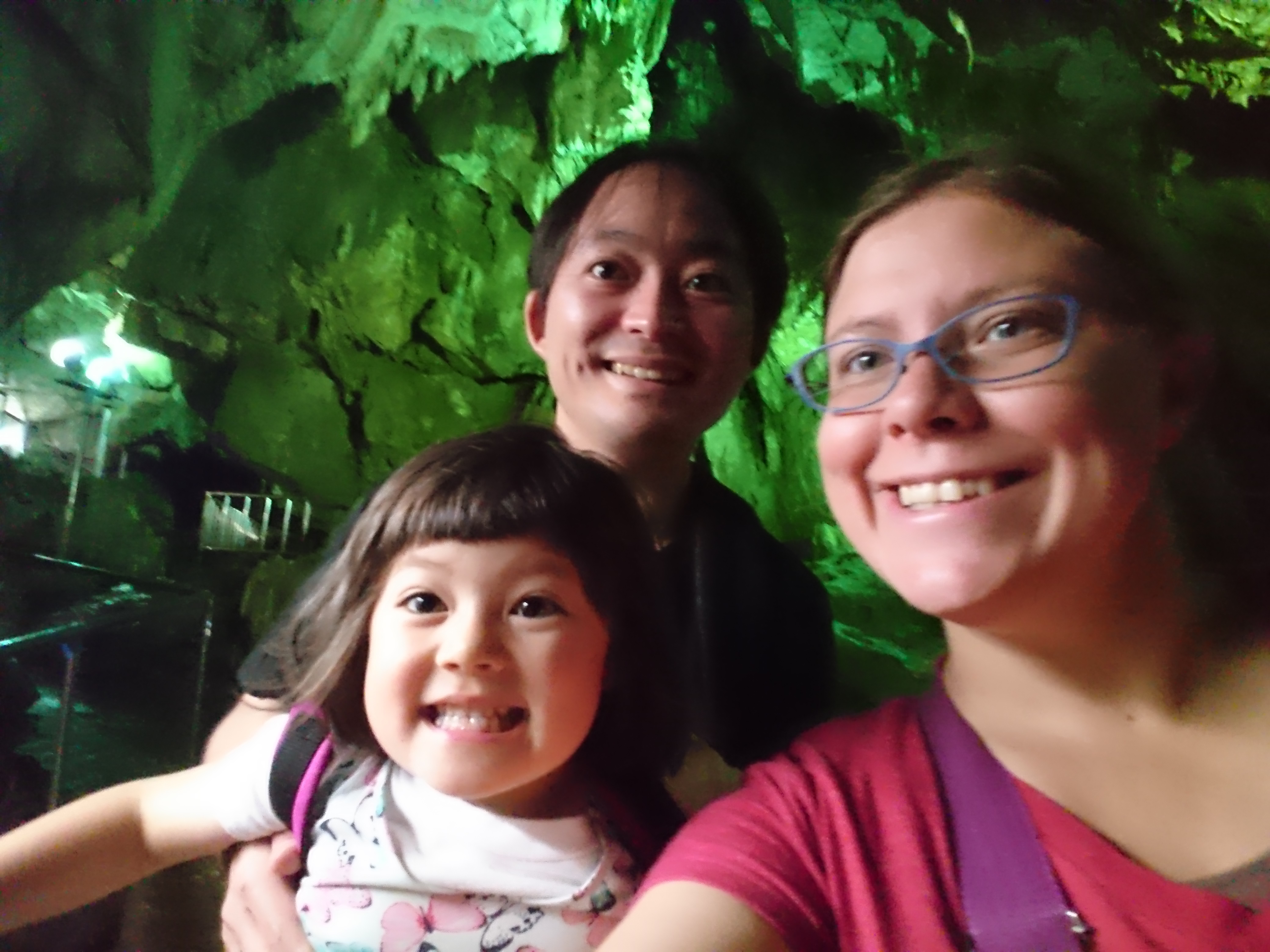 A working mom/writer/teacher, Jessica explores her surroundings in Miyagi-ken and Tohoku, enjoying the fun, quirky, and family friendly options the area has to offer.
---