Dec 20, 2018
Gallery - Pageant of Starlight, Sendai
---
If you live in Tohoku, you've likely heard of Sendai's Pageant of Starlight. Every year, groups of children and volunteers stand outside shopping centers in Miyagi's biggest city, asking for donations to help fund the thousands upon thousands of lights waiting to be strung through the trees of Jozenji Douri. While it might not beat some of the more inventive illuminations of other large cities in Japan, the Pageant of Starlight succeeds in turning an otherwise chilly evening stroll into something magical for the last two weeks of December.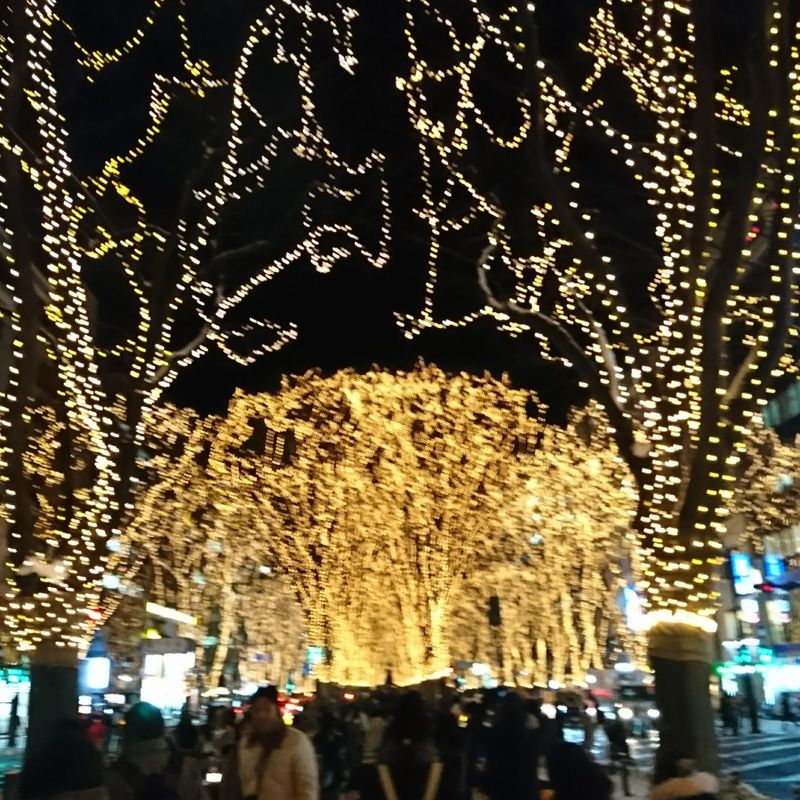 Last year's display in the center of Jozenji Douri.
This year's festivities kicked off on the 14th of December and will run through the 31st, when all the lights go out. Every day until then, the lights will come on at 5:20 PM and be turned off at 8:30 PM, so no light-night shenanigans are advisable if you want to see the lights. It does get chilly out there, so those interested in seeing the event should bundle up and prepare for single-digit Celsius temperatures with fairly significant wind-chill.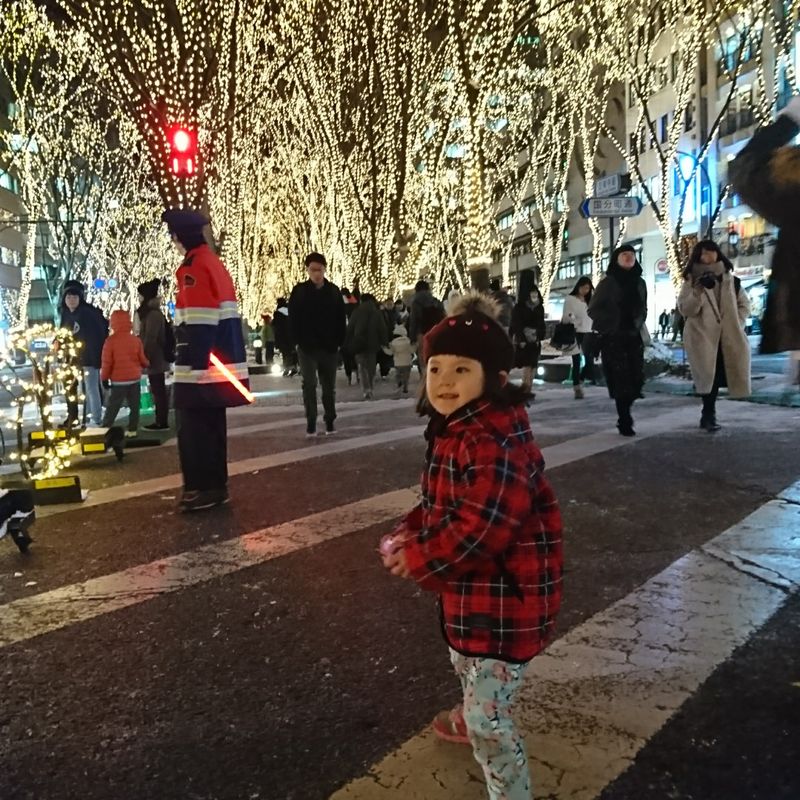 My daughter bundled up warm for last year's event.
The lit portion of the street centers on what might be a median in other places but Sendai has seen fit to transform the little green place into a walking park of sorts, and in the sparkling wonderment provided by the over 600,000 twinkling fairy lights, it is easy to see why.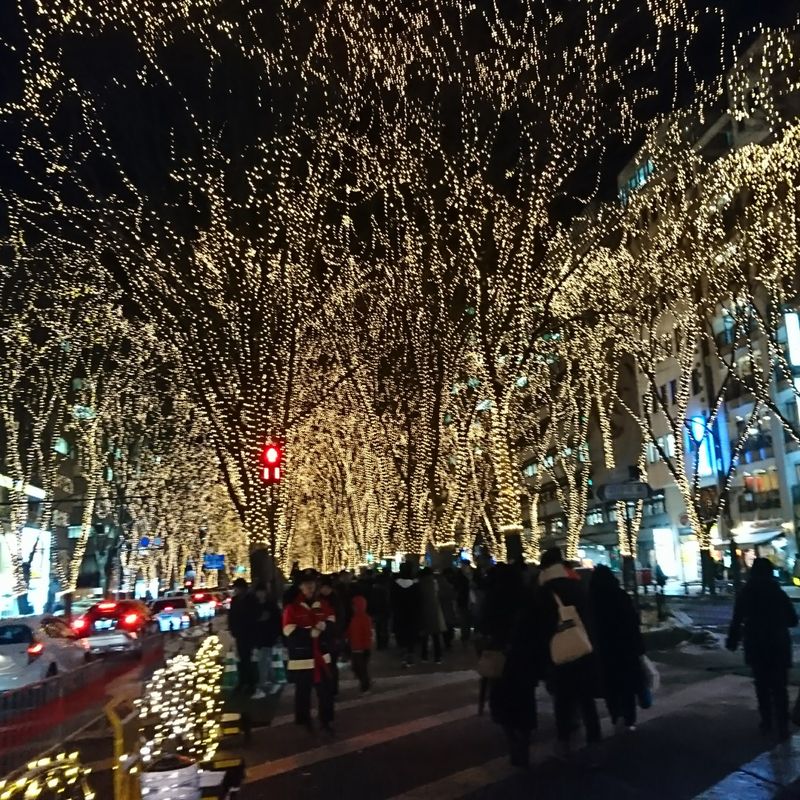 In addition to the lights themselves, this year there will also be a Santa Parade celebrating Tales from the Woods of Santa Claus. This addition will be held on Sunday, December 23rd from 5:00 PM to 8:00 PM. As the event is likely to be crowded, public transportation is advised.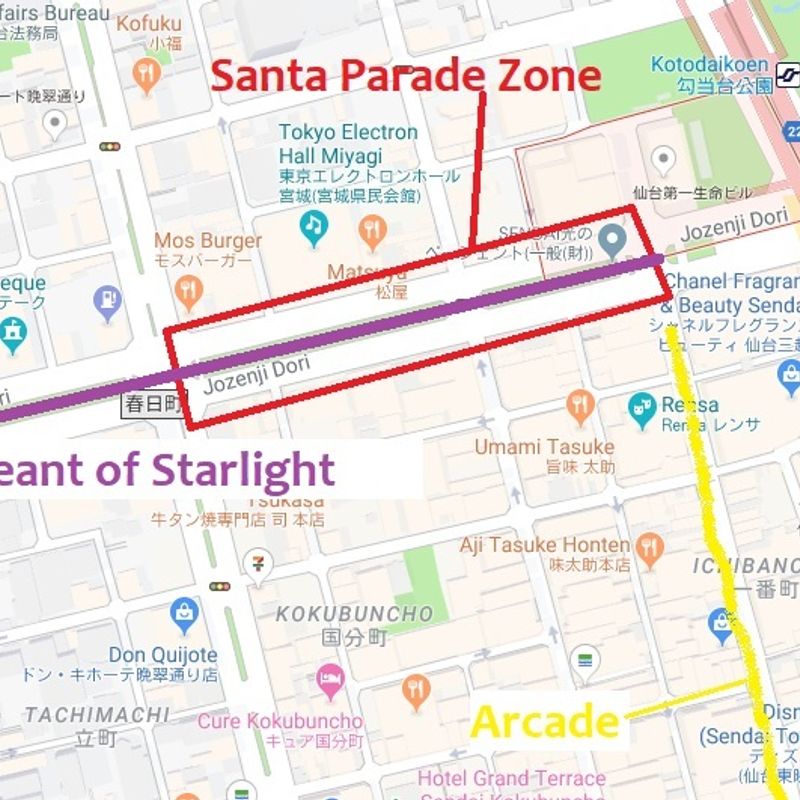 People can reach the event from Kotodaikoen Subway station (200 yen and 2 minutes on the Namboku subway like for Izumichuo) or by walking through the arcade from Sendai Station, which takes a little longer but is significantly more festive. The arcade walk gives the event goer the option to partake of the restaurants in the area and enjoy the decorations strung across the roofed portion as well.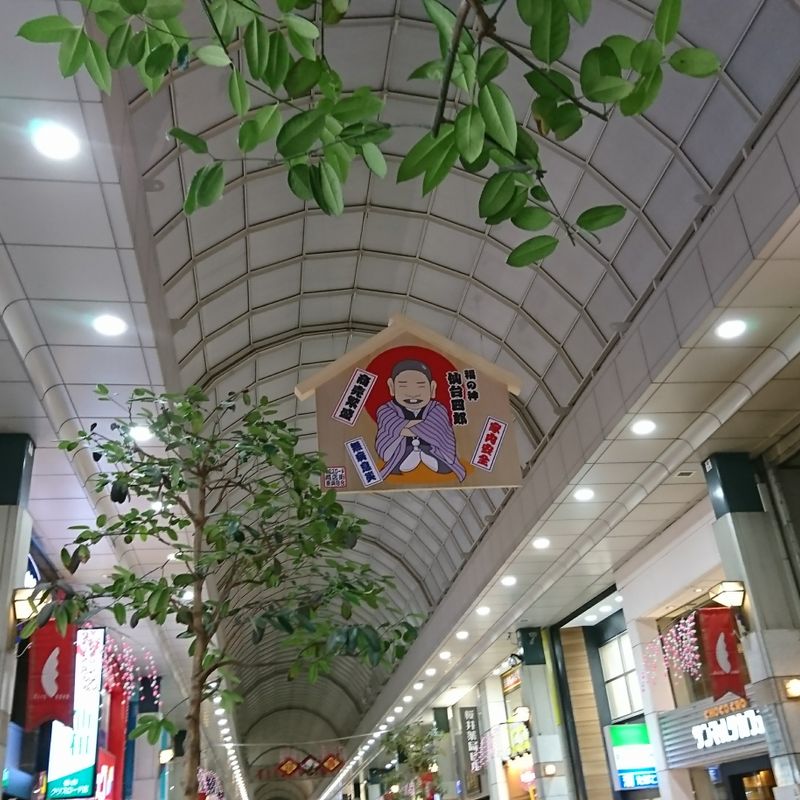 Last year's arcade decorations included a large shrine-charm with a depiction of Sendai Shiro, the mentally challenged monk who became a folk-deity, spreading good luck in commerce to those who treat their patrons well.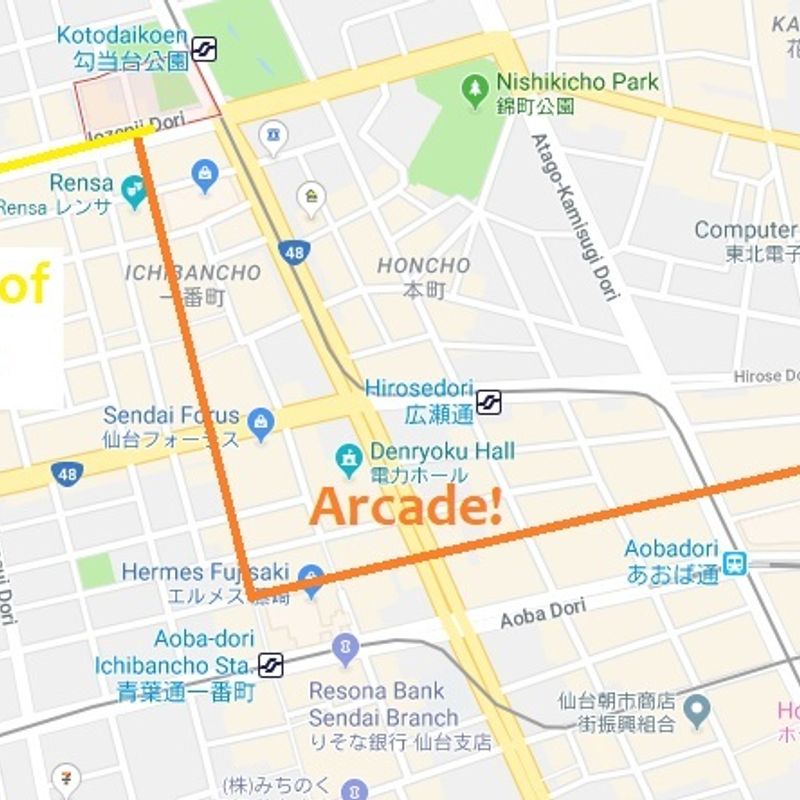 There is no entry fee but also few vendors, so taking advantage of the restaurants along Jozenji Street or in the arcade is probably preferable. Every year, this even attracts 2 and a half million people, according to Japan's Travel and Tourism Association website. Despite the crowd size, the event tends to have a natural flow, as many walking-area based events do, so just standing around in a large group in the cold is unlikely to be a problem.
No specific parking is available for the event, so those interested would do better to take advantage of the trains, subways, or buses. According to the event's website, there will be buses coming from several areas around Sendai to bring people to the event, though the informative PDF also mentions a fee of 5,000 yen that I'm not entirely clear on. For more information in Japanese, you can also visit this website dedicated specifically to this event.

If you're in Miyagi anyway, this is a fun December outing that does not take the whole night, leaving room for a nice dinner out or a few drinks with friends in nearby Kokobuncho, the night-life district of Sendai. The sheer number of lights in this event clearly outshine all of the smaller train-station based illuminations in the area and leave a sense of magic in the air.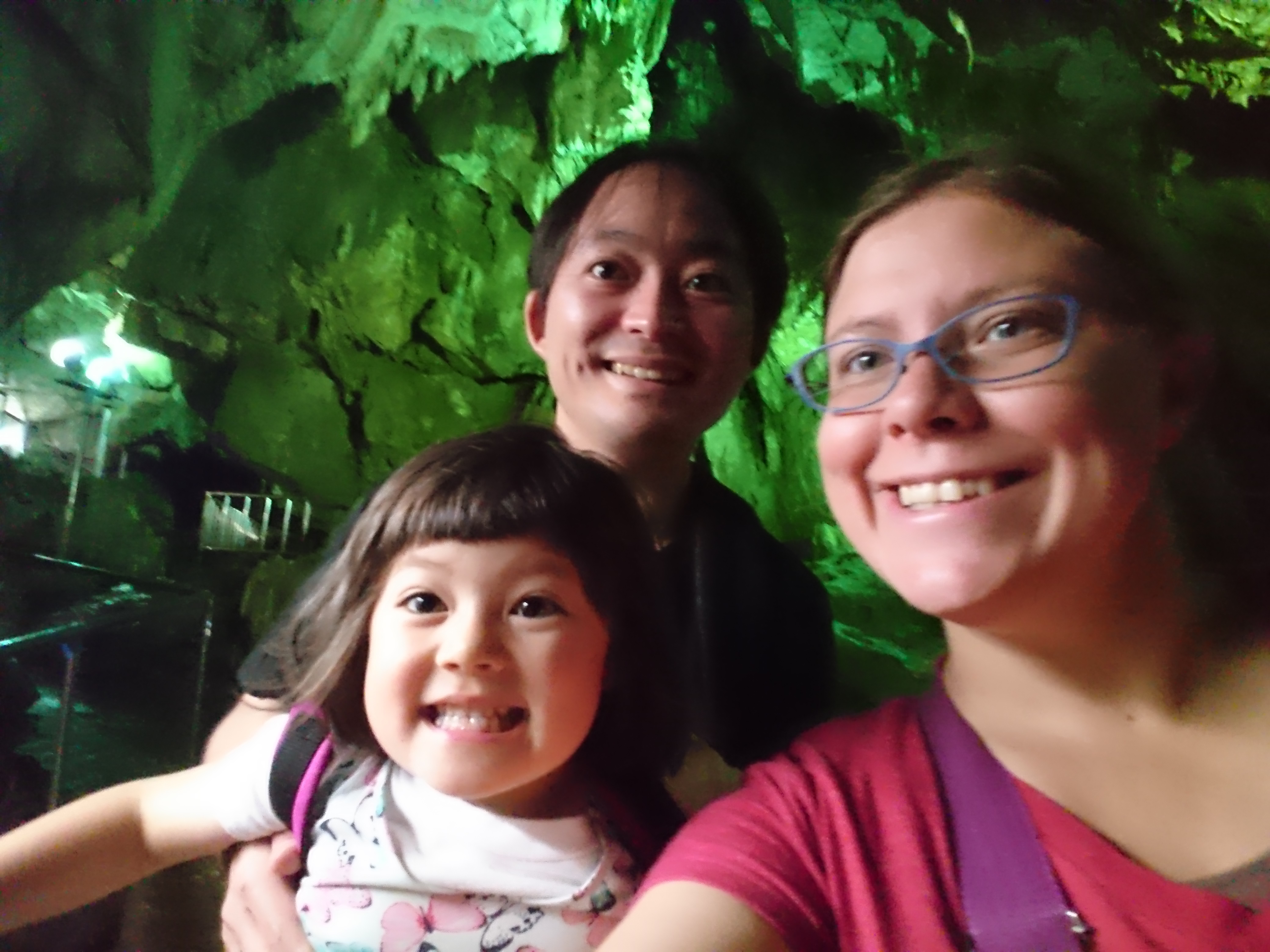 A working mom/writer/teacher, Jessica explores her surroundings in Miyagi-ken and Tohoku, enjoying the fun, quirky, and family friendly options the area has to offer.
---