Sep 10, 2016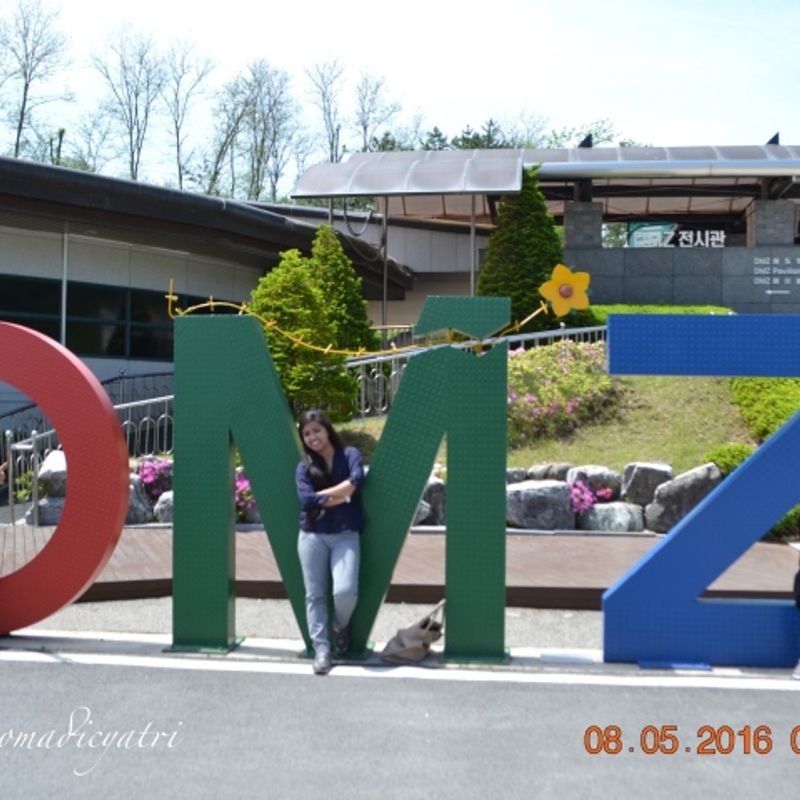 Today I will take you to DMZ(Demilitarized Zone) South Korea.In India there is Wagah Border, in US Mexico border and in Korea there is DMZ , which are still considered to be active military region that are still on war.When I was in Korea I was super excited to visit DMZ. Here I want to tell you that, you can not visit DMZ without official tour company.We had short one day trip to DMZ and choose "allseoultours" for this excursion. There were three types of tour for
DMZ tour.
Joint security area tour(JSA).
Combining both tour.






Start from Seoul 08:00
We took DMZ morning half day tour and the tour started from Seoul Myeongdong where we were staying.Firstly, tour company will pick up all the people and will board all of them to common bus.In bus it was good to hear about history of Korea and some cracking jokes about North Korea by guide.He explained that there are some fake villages on other side of border(North Korea), to show off their power and prosperity. Further explained that north Korea still uses wood for basic necessities and there is much shortage of electricity which made their side of the forest bald.




ID check Imjingak Village 09:00
This will be the first point you will see, war memorial and the Freedom Bridge(The bridge from where soldiers came back at the end of the war).At this base point your tour company will register everybody for tour and get government permission to enter in DMZ. While guide is doing paperwork you can go around the place.
The 3rd Tunnel 09:30
This is the tunnel which was dug by North Koreans to invade South Korea.Once it became international issue North Korea tried to hide its shame by explaining that, it was just a coal mining project and refuse invading. We watched 5 minute video over there for information about war history and then we entered into tunnel about 1.1 miles long, 6.6 feet high and 6.6 feet wide. Going down was easy but coming back was bit difficult to climb.

Tips: Try to finish photography over here very fast as guide will not give you extra minutes. Short heighten people are in benefit in terms of enjoyment in tunel as tunnel's height is not much on some points.




Dora Observatory 11:00
It's in the top of the mountain and if you are lucky enough and weather permits, you can see north korea clearly. Here you can also see Hyundai manufacturing plant as well as long flagpole of both country across the border. It was not thrilling but somehow good to see North korean civilization from the eye of binocular.
Dorasan Station 12:00
This is the station where you can see train line linking south Korea to North Korea capital Pyongyang, which is not active as for now and also immigration counter which is a hope for both the country that, some day it will be in operation once united.




Last stop Seoul Amethyst Center 12:30
If you are a big fan of amethyst you can buy something for you or your beloved. Normal price start from 100$ ~ , It was 15 minutes visit but I was just resting instead of doing anything because I was tired.

Itaewon station 13:00
Tour Bus dropped us in Itaewon station. It's a place surrounded by good bars foreign restaurants and other shopping malls. One last but not least we found few restaurant offering vegetarian Hidimba(famous Korean food), which my vegetarian partner savored with great enthusiasm.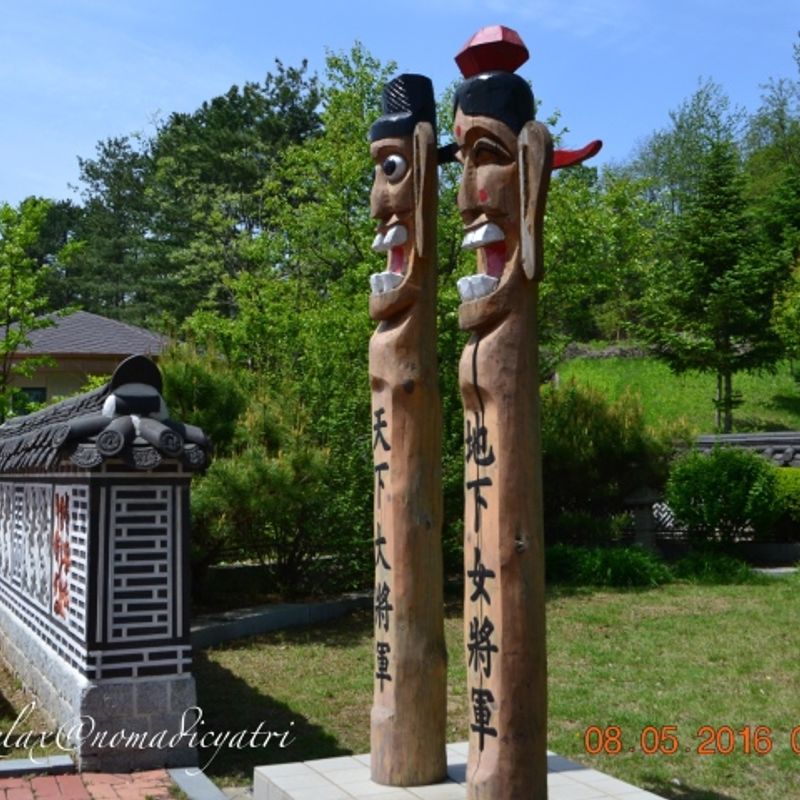 DMZ require ID document so do not forget to keep your passport.DMZ tour is definitely a must try trip that will be the most memorable experience throughout your tour in Korea.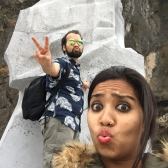 Myself a nomadic soul exploring the globe with my dream of letting my foot mark on every place on earth.Most of the posts are about travel and life in Japan. Stay tune on every Saturday for upcoming post :) and don't forget to catch me on my website :P https://cookievagabond.com
---
3 Comments
I think this place must be fascinating. I'd really like to go. I'd also like to see the ceremony they do at Wagah when they close the border there every day.

@Tomuu Yaa , I think you must consider this one for a visit :) , You are living in Japan and nice chance to see neighboring country. Ceremony at Wagah is a bit aggressive but nice to see gesture :)

@nomadicyatri Yeah, I've seen the Wagah ceremony on TV. It does look pretty aggressive, the way they stamp their feet and stare at each other. They do shake hands at the end though!!