Oct 30, 2016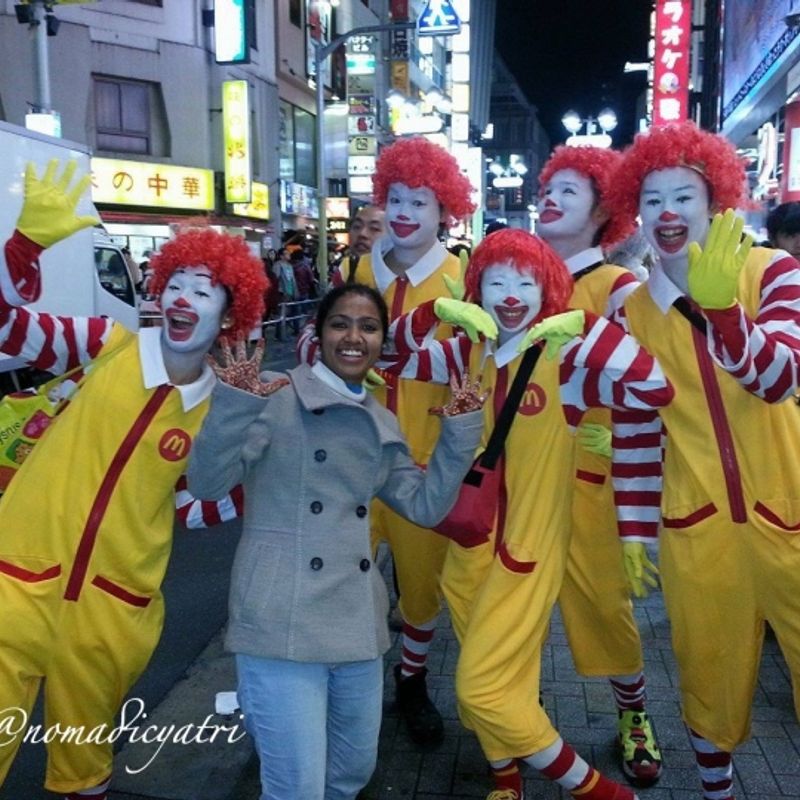 If it's October then it means it's halloween time in Japan and you can feel the vibes in every sign board , cafe menu, shopping mall's interior decoration and other things all are based on halloween theme.I cross Shibuya crossing everyday (My office route) but it's completely different during new year countdown and halloween with chill pill cool breeze and yes that fall around always 30th and 31st October. You can see many police vans where some one is announcing in Japanese followed by English using big loud speaker and somehow well known as Dj police among local youngster.
When you are thinking about this event then first thing come into mind is costume.You can choose either to buy or rent.For buying costume you can go for Don Quijote and its cheap and the costume is easily available of your choice.There are many weird dresses with different mask and sound, so scary even when you see someone just coming out from trial room next to you.For renting costume there are many places in Shibuya and Shinjuku where you can rent a costume for a day, party basis or hourly basis. If you are thinking to buy some items for household like decoration, you can visit nearby supermarket like Aeon or Ito YOKADO they have many items for home decoration like light items , pumpkin flower and other stuff for children. For small items I have seen DAISO is also filled with halloween garland, pumpkins and mask too. Specially a lot of variety for the kids.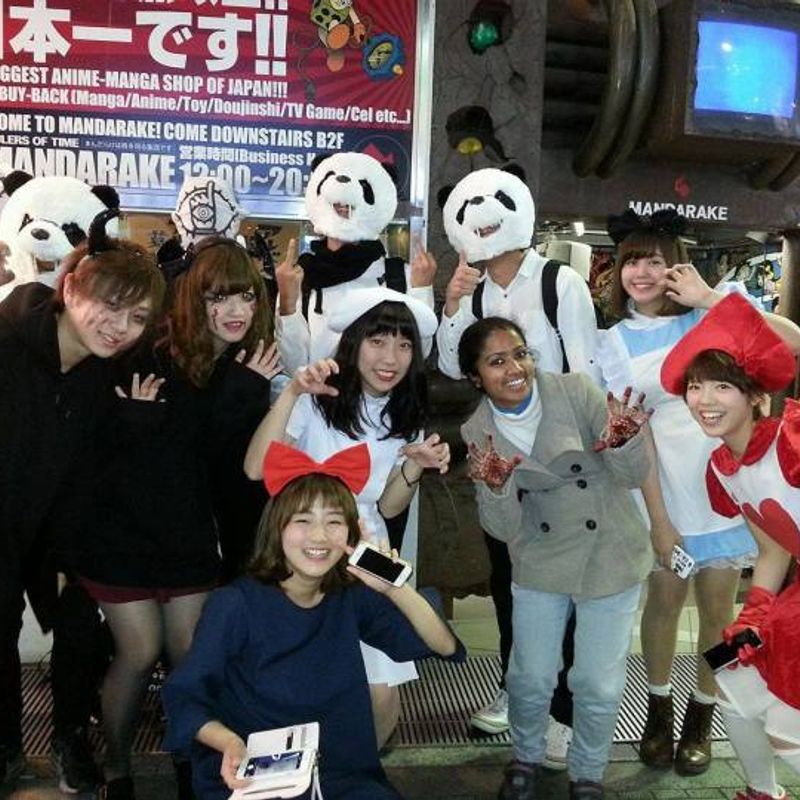 What I heard from many of my friends that 3~5 years ago halloween was not in fashion in Tokyo, it was just a part of clubbing and limited to only few foreigners who love theme parties but now it is growing like big event in Shibuya.Peak time for halloween is around 10:30 ~ 12:00 and the party is still on.Of Course Party is always well behaved as it is in Japan.
Many startup companies started to celebrate halloween party due to international collaboration and offices in overseas. Usually depend on size of company, people book one restaurant or pub based on halloween theme and hold party in salary man style like 19:00 to 22:00 with drinking cracking jokes and some competitions.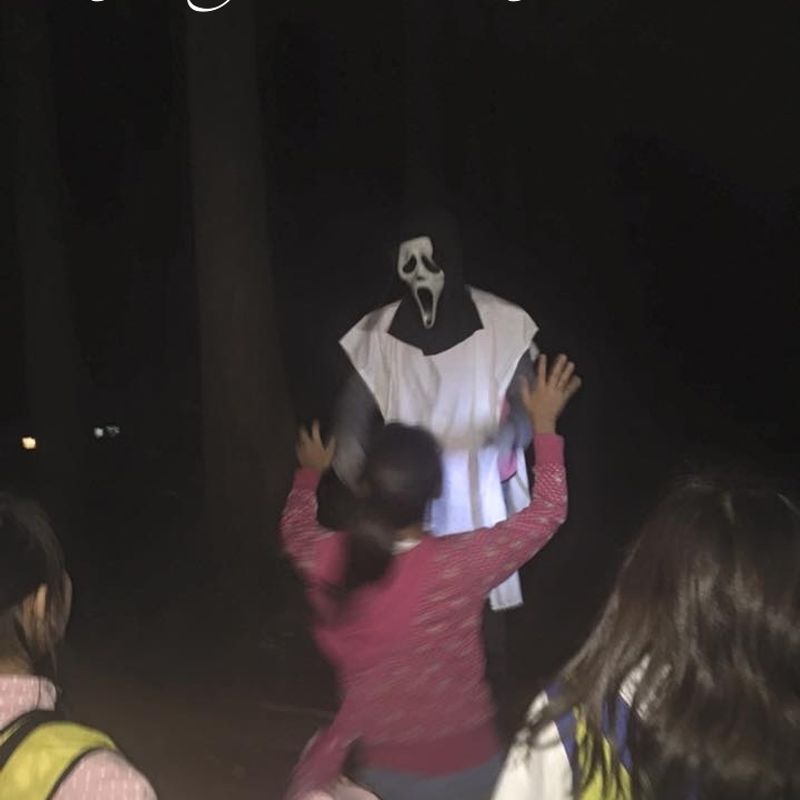 Insanity is accepted, and mind it more you are insane more you are accepted in halloween. If you love to dress up and cosplay then this festival is for you and if you just want to see come and be a part of mob while clicking pics.
I personally feel that if you really want to enjoy halloween in Japan then just leave the house midnight today(30 Oct) and move to Roppongi. There are many halloween party going on around specially Shibuya and Roppongi are the main and I am dam sure that you will not get disappoint for the same.
I have been a part of Shibuya halloween mob last year stretching from Shibuya crossing to Dogenzaka, and then bending toward main street. Evening of Shibuya is crowded and you can see people clicking photos with different groups who are just in visit to Tokyo and don't like get involve in wearing costume. First thing I noticed that many people moving in the crowd are in small groups.People in different groups are with some theme costume or with character costumes like mac Donald staff, skeletons or pirates of Caribbeans. There were some party going on in red and orange bus followed by some neon light motorbikes in Omotesando which was like hell people shouting and whistling and passing comments to each other for there costume.
If you are thinking to join some club activities in Roppongi or Shibuya to participate in costume competition just check out the events, and then you need to register or buy the ticket in advance as it's difficult to get ticket on the same day and most of the time out stock. Most of the clubs in Roppongi organize dress competition, live singing and provide best halloween costume prize for the day. Each club has there own halloween day so just follow their line group, twitter account or FB page as they keep posting updates there.People do bar hopping in Roppongi and slowly move to Shibuya in the evening.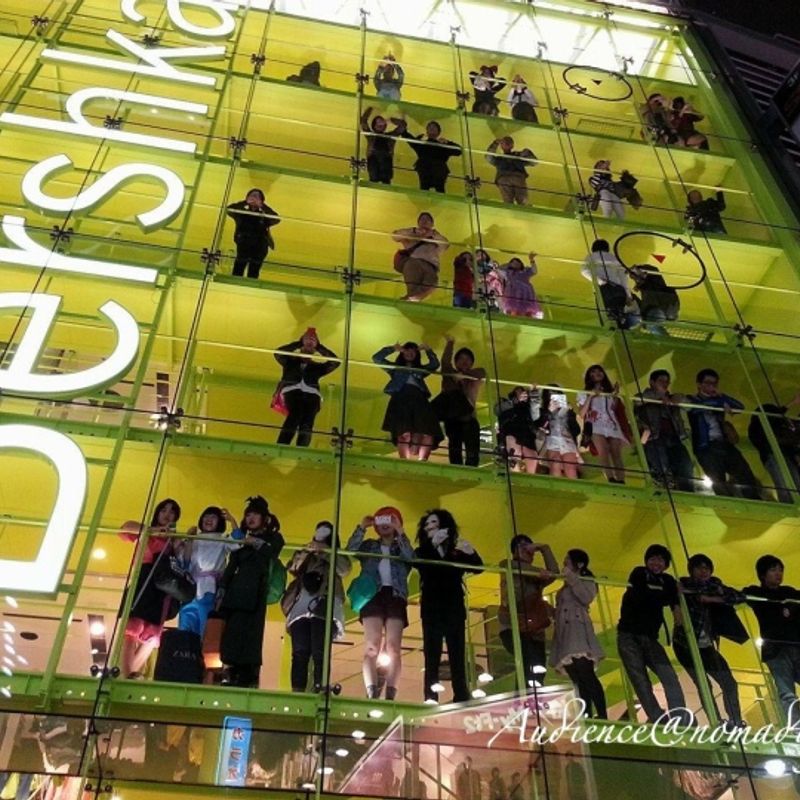 If you are thinking to avoid joining a party with big mob, then just attend party in the mid of October. Go to some dance club street parade in Shinjuku, Omotesando, kawasaki and Ikebukuro.Among these kawasaki is oldest name in halloween.Above described places hold halloween party in third weekend of October and it is less crowded than end of the month party.Here is the news for disney fans the Disney-sea also arrange halloween party throughout October. There are several events and night parade in halloween mood just try to avoid weekend as weekend is really crowded for each attraction and no space to see parade from near by place or might have to wait for 1 hour ~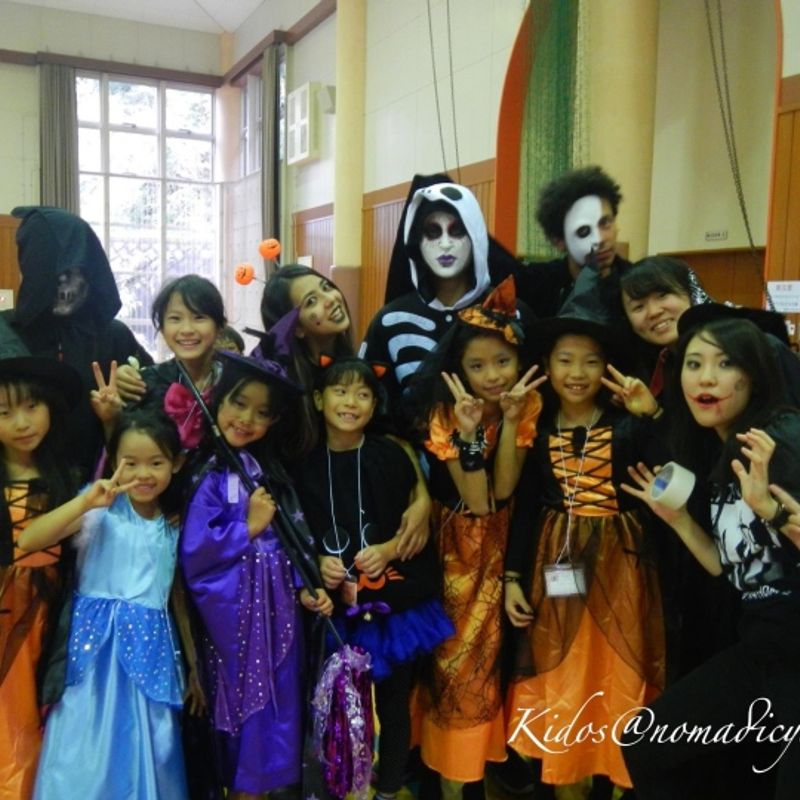 Regarding to halloween craze in kids, I just remember the October 2015 when I had been a part of volunteering team in english camp. When I asked few kids about halloween most of them knew about that. One thing was so common that everybody was curious to have photo shoot with best costume player and even photo with their favorite character.Overall kids like halloween but not the part of Shibuya and surrounding.
Yes halloween is growing in Japan and as a foreigner I am quite happy be a part of it where insanity is on peak and work is on rest and now I can say somehow halloween has become fashion here.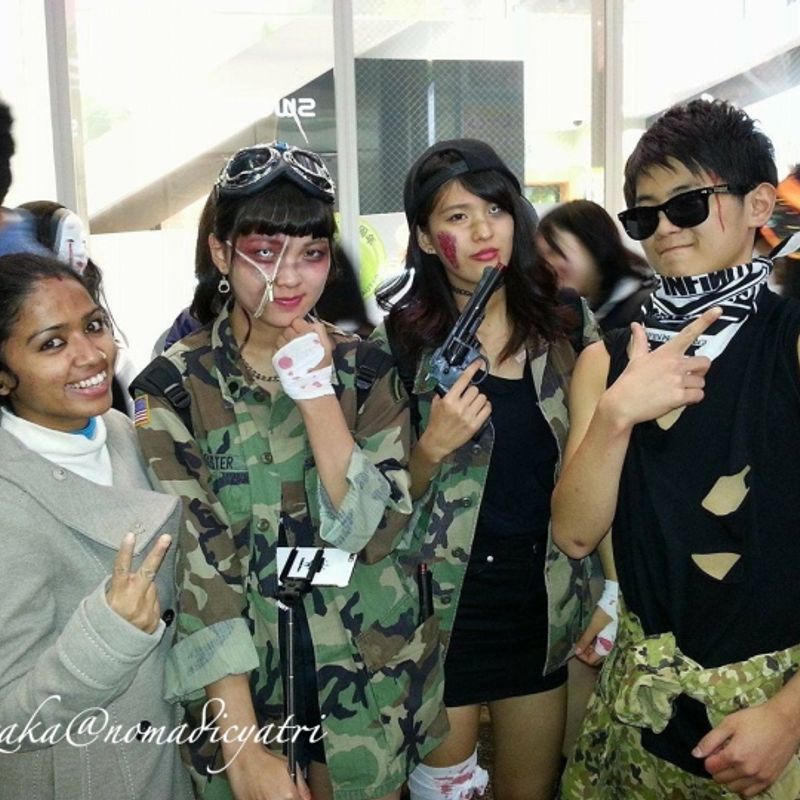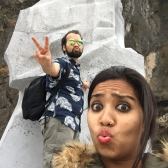 Myself a nomadic soul exploring the globe with my dream of letting my foot mark on every place on earth.Most of the posts are about travel and life in Japan. Stay tune on every Saturday for upcoming post :) and don't forget to catch me on my website :P https://cookievagabond.com
---