Jul 13, 2019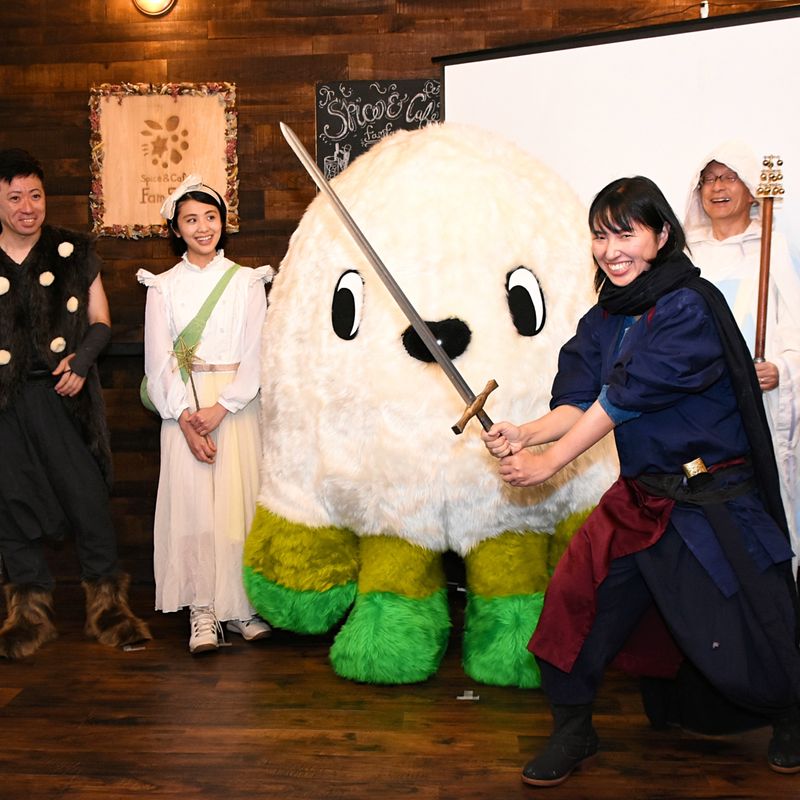 A long time ago in a land far away, there lived a mysterious creature in the forest. The creature played well with the forest elves, fairies and humans. The people of the forest called the creature, "Komokomo."
Apparently though, as people gradually became consumed by work and the business of making money, they forgot about the simple pleasure of playing happily together, so it is said that the area became a difficult place for "Komokomo" to live and the creature is now nowhere to be seen.
Legend has it that our creature went and hid in a pond full of stones, and the forest, where people once played happily, fell into silence.
A metaphor perhaps for the current situation of rural communities across Japan which are taking up the challenge to reinvigorate their communities in the face of declining populations as residents head to Japan's cities in search of their fortune, or simply to make ends meet.
"Komokomo" is out there though, in some form at least, in a picturesque valley just north of central Morimachi, a town of around 18,000 in western Shizuoka Prefecture, central Japan.
A project group run by the town is hoping to draw visitors to the area in search of Komkomo -- the focus of gameplay for an AR and cosplay game the town is set to launch later this month.
The story above is actually the background for the game, "Roleplaying Trip in Morimachi" which will be available to play from July 20 in the town-run Acty Mori, an outdoor activity center along the banks of the Yoshi River, around 3 km north of central Morimachi.
During gameplay for "Roleplaying Trip in Morimachi" visitors seek out special signs located around Acty Mori. Upon finding one, an image on the sign is scanned via an application downloaded to smartphone devices and Komokomo appears on screen for collection. Depending on the number of Komokomo collected players can get prizes at the end of the game, including an original medal and packs of sencha tea.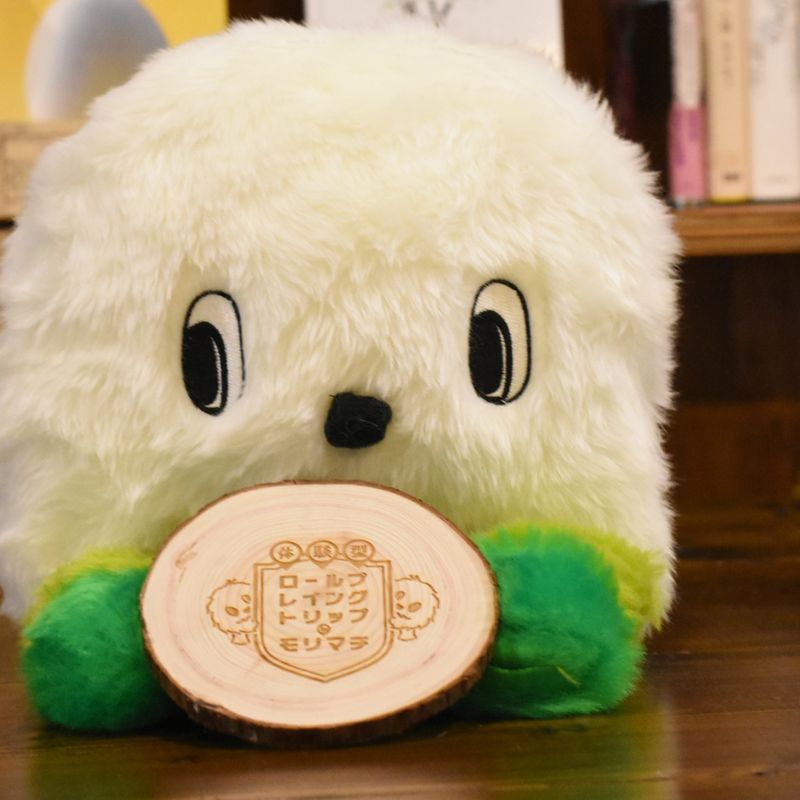 To get immersed in the game's back story, players can dress up in specially-designed cosplay depicting characters from the forest including costumes for a fairy, a warrior and a wizard. Costumes will be available to rent at Acty Mori.
The facility also has smartphone devices for rent, and wifi is available.
The game represents a change in direction in terms of the local authority's efforts to promote the town, as they seek to create a new appeal for the area.
"Of course, we've done promotion using the special products of the region like tea and wagashi (traditional Japanese confectionery) ," said the game's project leader, Mitsuhide Fukushima, at a pre-launch event for the game held in Tokyo's Daikanyama district on Wednesday.
(Project leader Mitsuhide Fukushima in warrior cosplay during pre-launch event in Tokyo)
Sometimes referred to as a "little Kyoto," Morimachi's old townscape of kura (warehouses) and former inns (reminders of the days when Morimachi was used as a rest stop for worshippers on their way to Hongu Akiha Jinja, a shrine in nearby Hamamatsu) is surrounded by abundant nature and clean mountain waters. These features have made the town rich in agricultural produce including sweetcorn, the famous jiro persimmon and, of course, Shizuoka Prefecture's most celebrated product, green tea.
Coupled with the vibrant Enshu no Mori Matsuri, the town's annual festival famous throughout the region, and Morimachi would appear to have plenty of appeals already.
The team behind "Roleplaying Trip in Morimachi," however, are aware that they can't afford to rest on their laurels.
"Various regions are undertaking efforts towards revitalization and doing their own unique promotion, and we can't afford to fall behind," continued Fukushima.
Key to the game's success, and the town's new direction in promotion efforts, seems to be found in the spirit of "asobigokoro," a kind of sense of fun or playfulness that the project team hopes to help people living the stressful big-city life rediscover.
"I think people are feeling stress from work and home life. Well, Acty Mori is a really great place surrounded by nature, so I hope people can come with their friends and family to experience a different atmosphere and become refreshed," said Fukushima.
And during Wednesday's pre-launch event the game's team, including Morimachi Mayor Yasuo Ota, were leading by example, appearing in front of press dressed in costumes from the game.
"As with municipalities around the country, a decreasing population has become a big challenge for us. So, being aware of the seriousness of the situation, creating a new appeal through which to promote the town has become a new project for us," said Ota, sporting the wizard costume from the game.
"Fusing the history and traditional culture of Morimachi and the abundant nature, the old time satoyama landscape, and advanced technologies like AR we began taking a new approach," the mayor explained of the town's new promotion efforts.
"Definitely, those people who've become tired of the lifestyle of the big city, should come to Morimachi and rediscover their asobigokoro."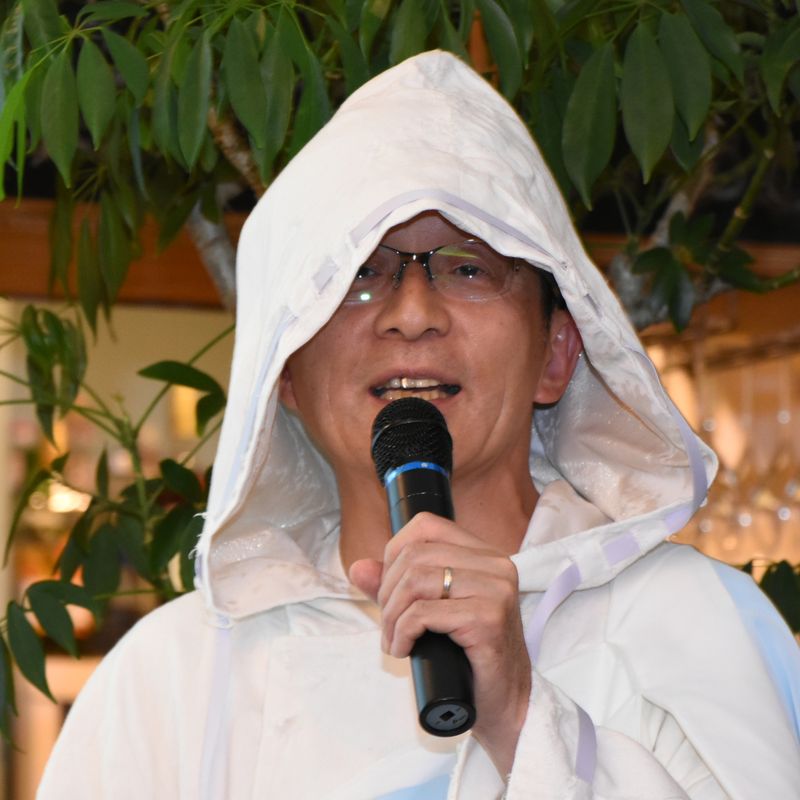 (Morimachi Mayor Yasuo Ota in wizard cosplay during pre-launch event in Tokyo)
To compliment the game's launch on July 20, new menu items will be introduced to the menu of Acty Mori's "Kawasemi" restaurant.
Among the five new items is a set of onigiri (rice balls) designed with a Komkomo motif -- sweetcorn, cream cheese and fresh ham, and green tea form the unique ingredients.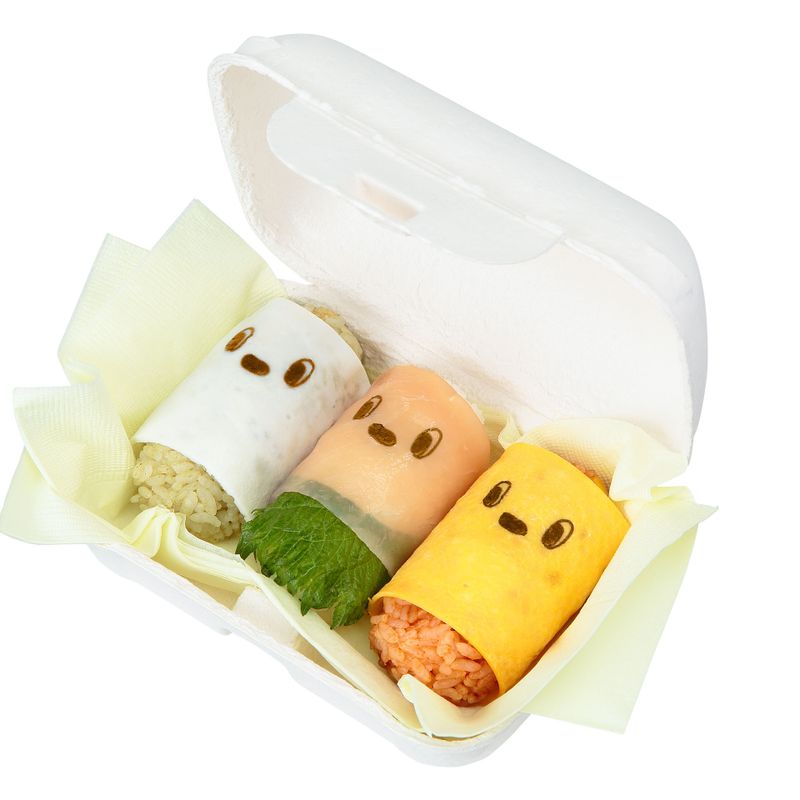 Tacos in four colors are made using local ingredients.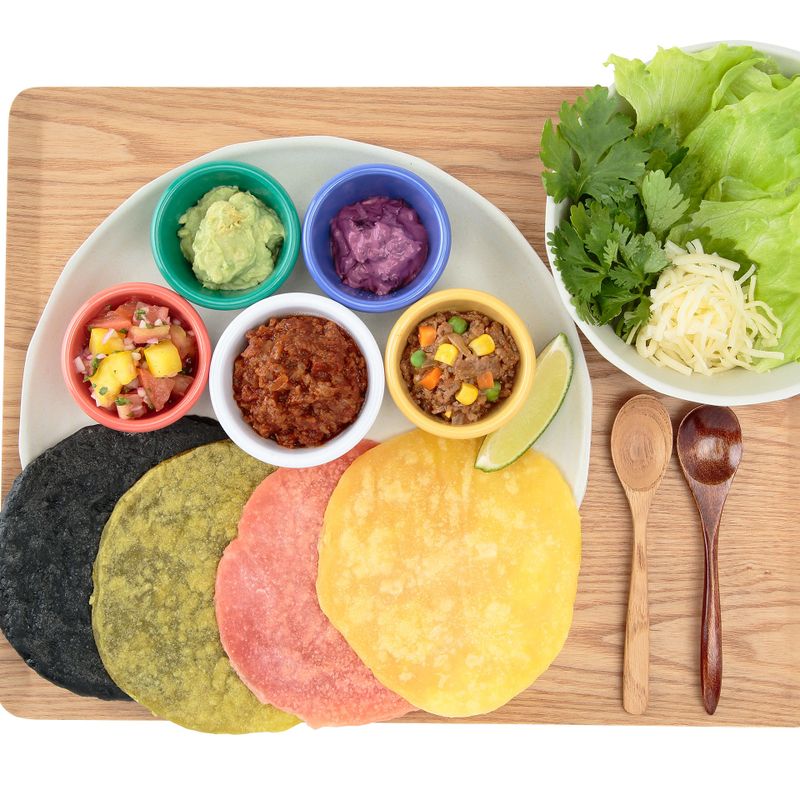 Komokomo candifloss shake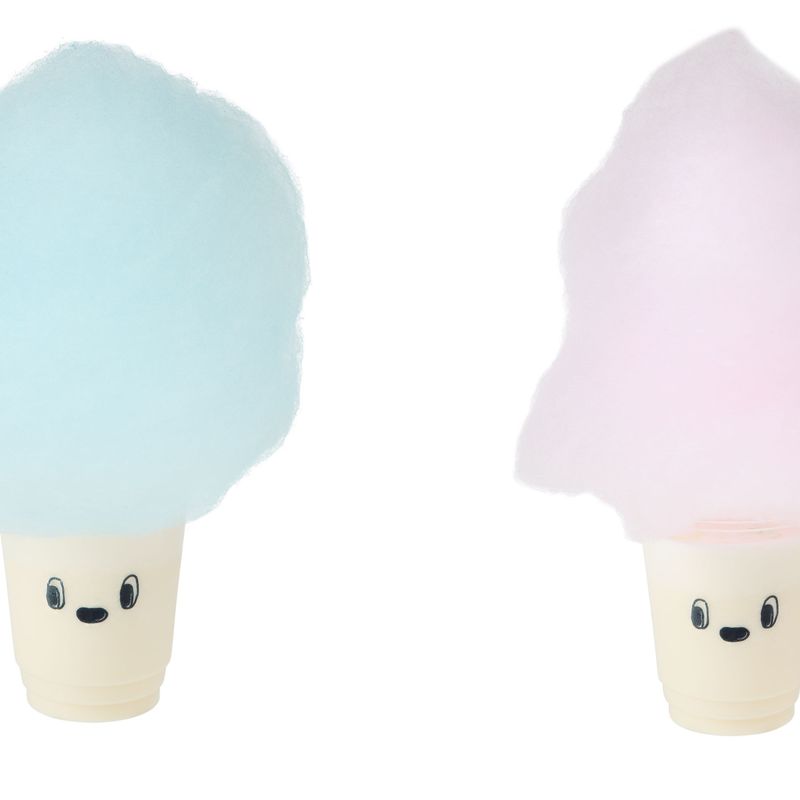 Sweetcorn juice (left) / Matcha tapioca (using Morimachi sencha tea) (right)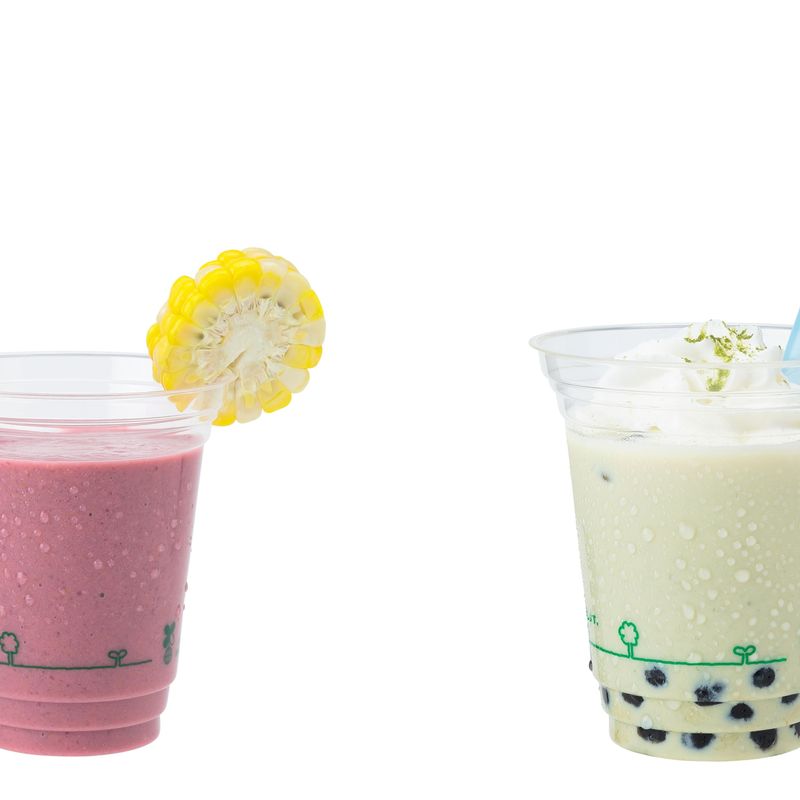 "Roleplaying Trip in Morimachi" launches July 20 at Acty Mori, Morimachi.
Acty Mori on the web (Japanese): http://actymori.jp/
Map: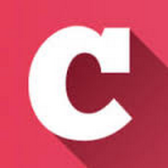 A Q&A and blogging community about life in Japan (plus a load of life-in-Japan stats!). Get your questions answered, share your experience! | Inquiry -> KyodoNewsDigital International Media | Tokyo, Japan | +81 3 6252 6402
---