Mar 17, 2018
Tokyo Auto Salon 2018 celebrated its 36th anniversary this year, rolling into the Japan capital on its largest ever scale, to pack out the gargantuan Makuhari Messe convention center with tuners, custom cars and booth ladies. In regards to the latter, here is our gallery featuring the ladies of Tokyo Auto Salon 2018.

In terms of the numbers, TAS 2018 wowed visitors with tuner and custom car action on display at an astonishing 4,348 booths, a figure up from TAS 2017. Perhaps more importantly, this year's tuner extravaganza was host to some 880 cars, again, a figure that was up from the previous year's edition of the event.
With all of these booths and cars to show off, comes, of course, the models, booth ladies, and race queens. Compared to Tokyo's other marquee auto show, the Tokyo Motor Show, when it comes to the booth models, there really is no comparison -- TAS has far more, and the primping, posing and outfits are essentially on another planet when it comes to being, well, sparingly dressed, racy and sexy. Perhaps a better comparison in terms of booth models, would be the Tokyo Game Show, held at the same venue in September.
The booth ladies of Tokyo Auto Salon 2018, at some of the booths, did set pulses racing with shows and scheduled photo sessions that were essentially one layer of underwear shy of a strip club. It's hard not to miss the bonkers dichotomy at these booths, particularly during these shows -- onlookers are almost exclusively sweaty "otaku" types, the wrong side of 30, sporting bits of camera kit that rival anything the major press photographers come armed with.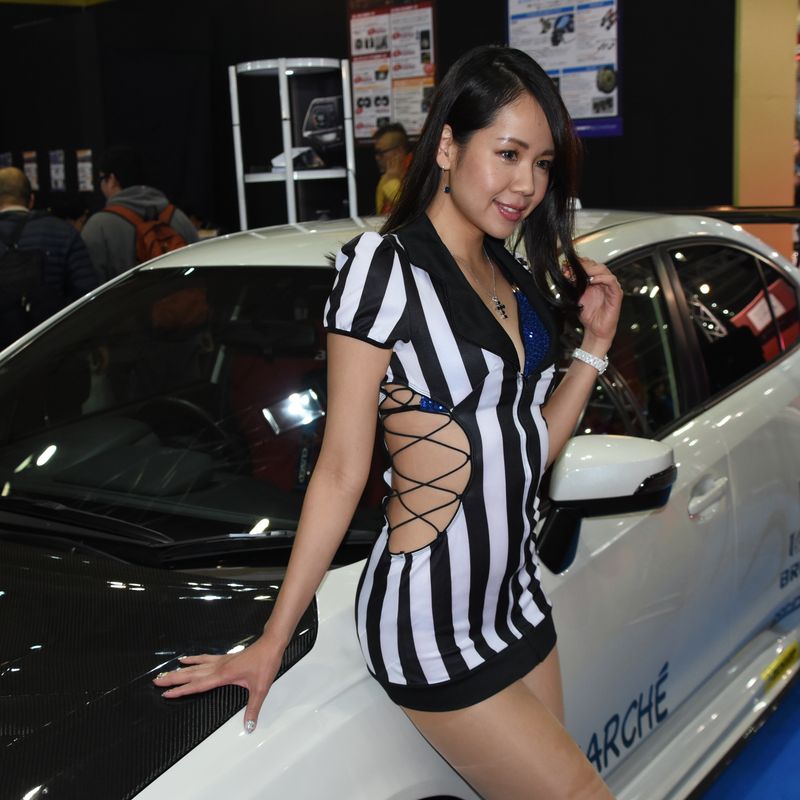 To get good shots at these booths requires either buckets of patience (people are gathered long in advance) or a sturdy set of elbows and long legs. Even then, people rarely give an inch. Perhaps the image below will give you an idea of the chaos … before the models have even come out.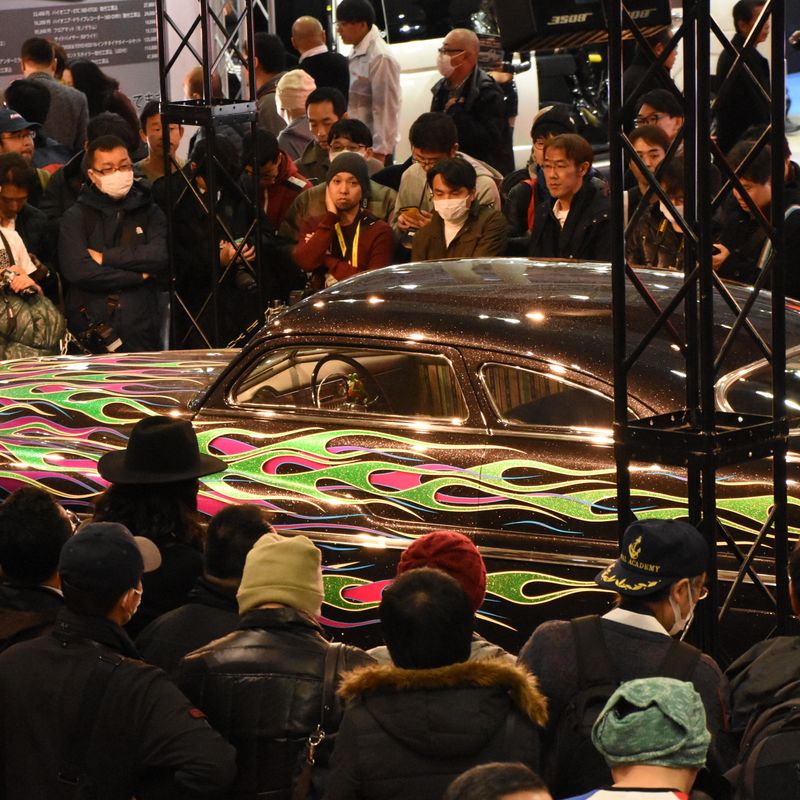 Another challenge facing the photographer of the Tokyo Auto Salon model is when you get stuck in line behind those "enthusiasts" who like to have a chat with said model after realing off a few shots. The models are probably regulars at such events (some of them will have their own websites or social media pages and their eyes on a TV gig) as are some of the guys who turn up to photograph them. There's familiarity in play, although it must surely be a painfully one way street. Either way, when you're on the clock and have other shots to get, waiting in line for the "chat" to wrap up can be frustrating.
While the booth model action at Tokyo Auto Salon 2018 was pretty much everywhere, there were some booths that seemed to be drawing the most crowds.
Causing quite a stir were the models working at the booth from Lyzer, the car-customization kit brand which brought a besparkled pink Lamborghini to provide a background for photo sessions with their models.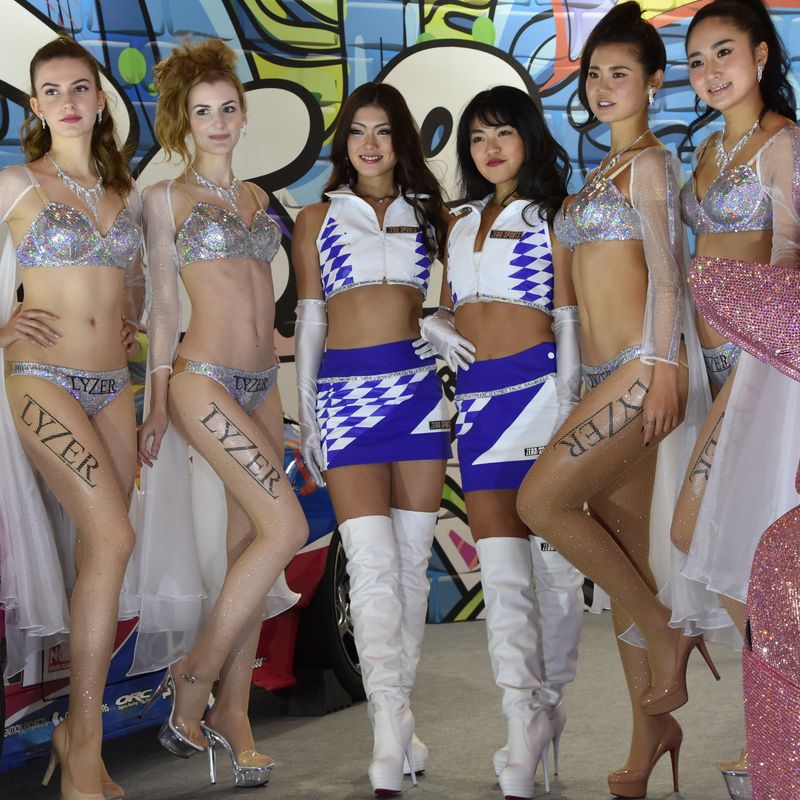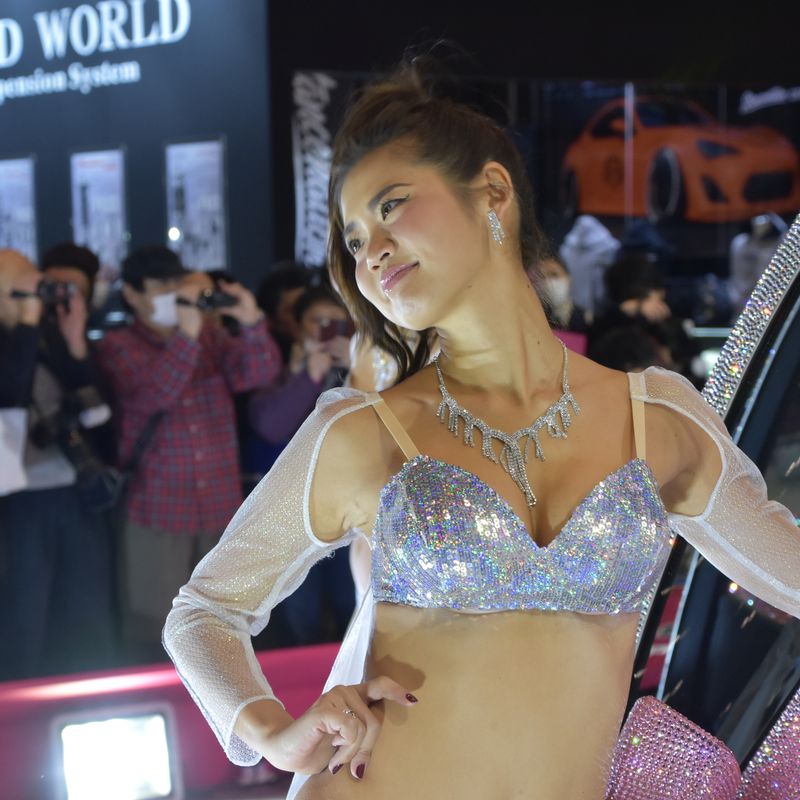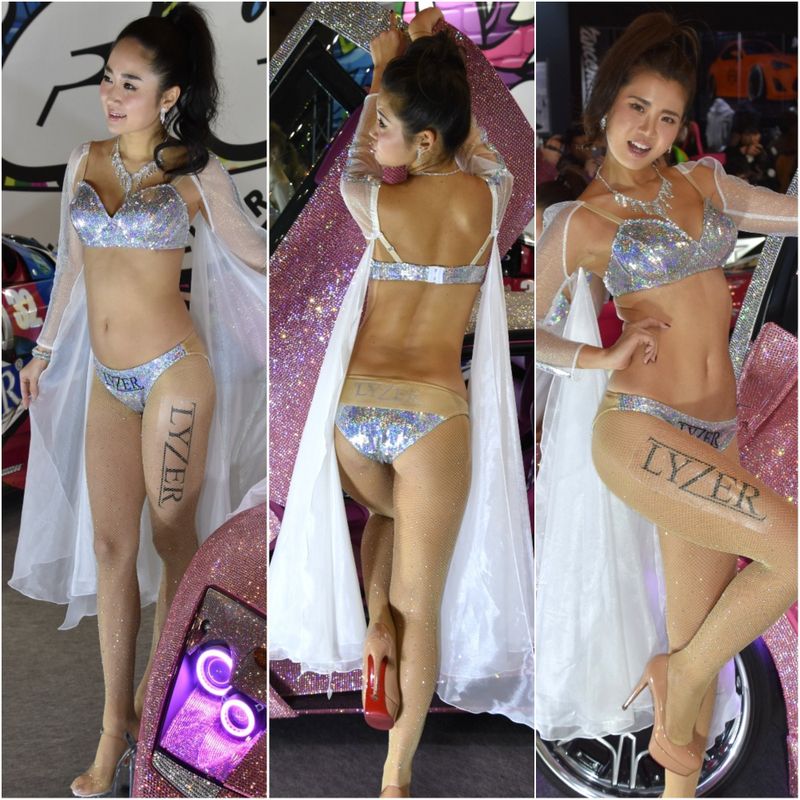 The girls at the AIWA booth in Hall 11 were another popular draw at Tokyo Auto Salon 2018. In fact, unless you were at the AIWA show times early doors, getting anywhere near the front was impossible, even on press day before they let members of the public in.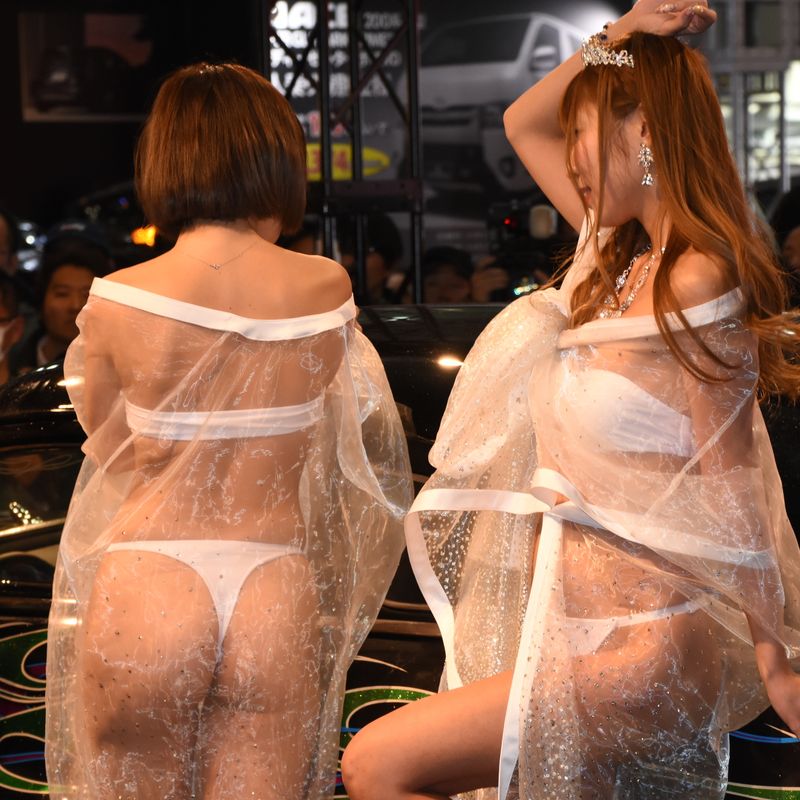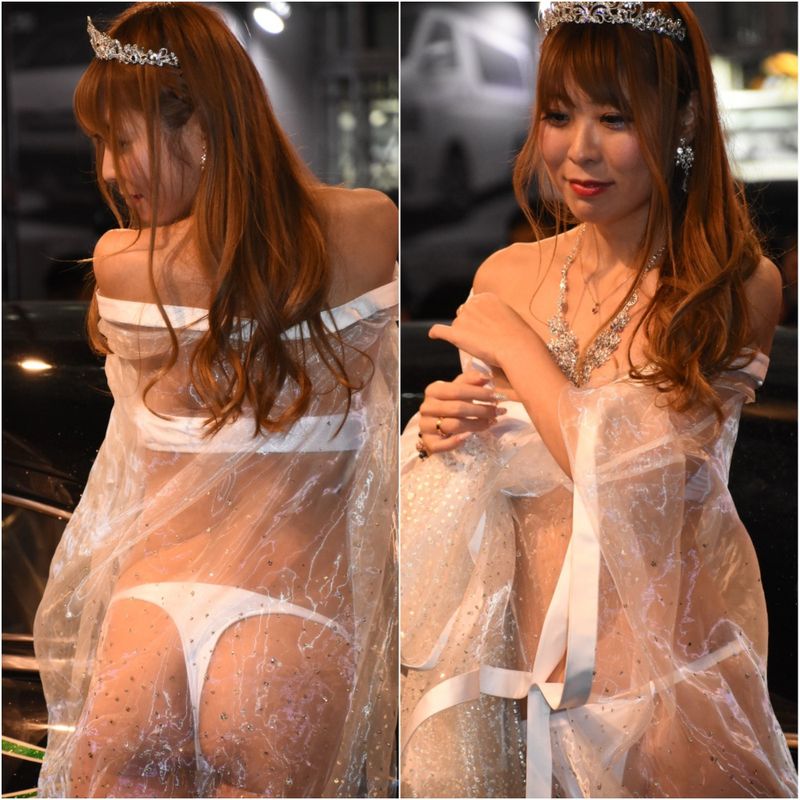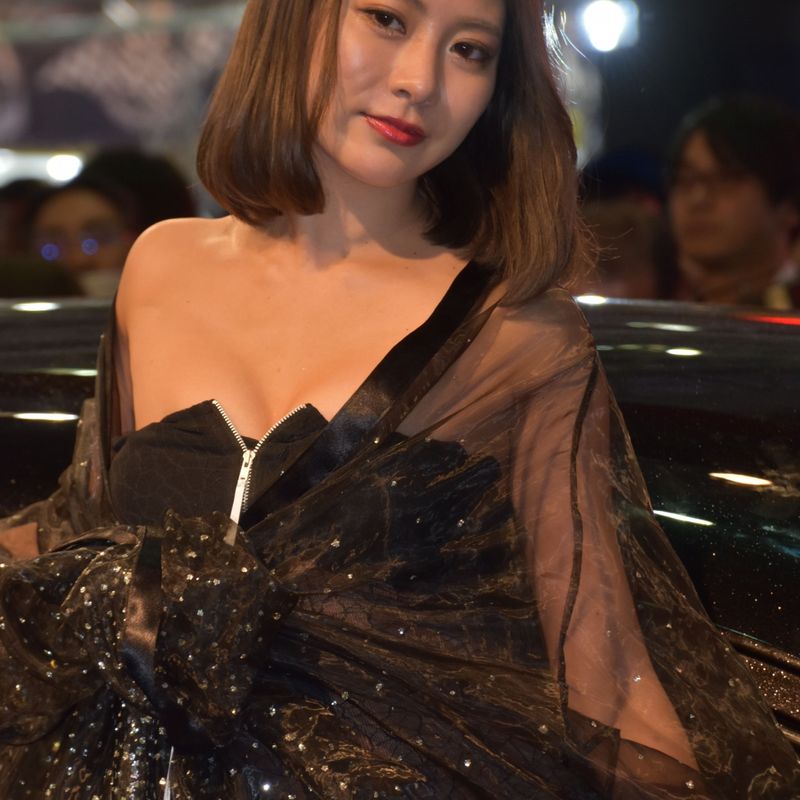 Just a few booths away were the models at trike custom parts brand "Gordon," the concept here varying wildly from school girl to gothic / Lolita cosplay. At one point there was even a pole dance show.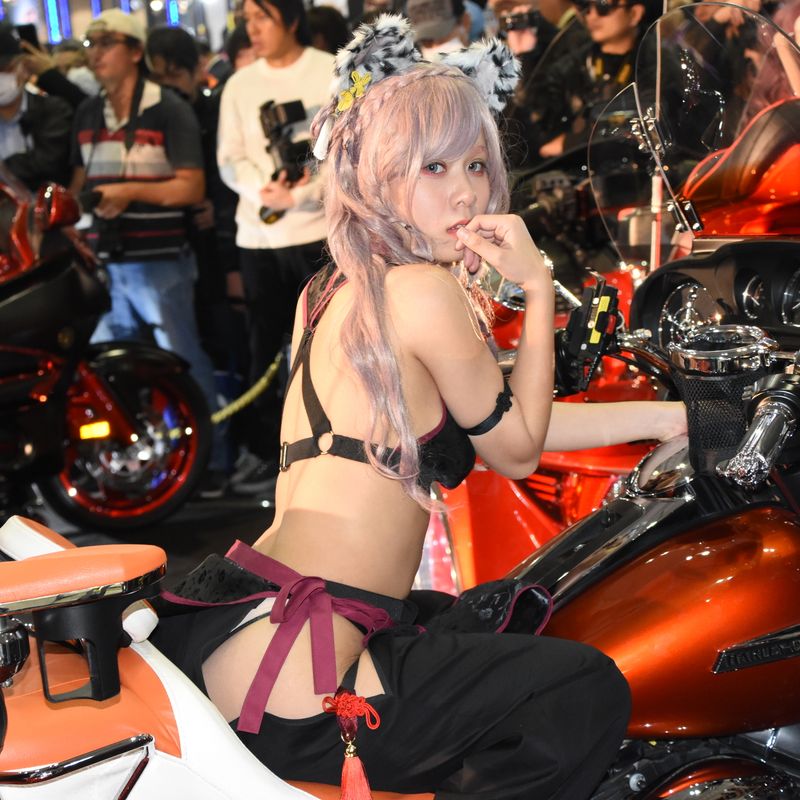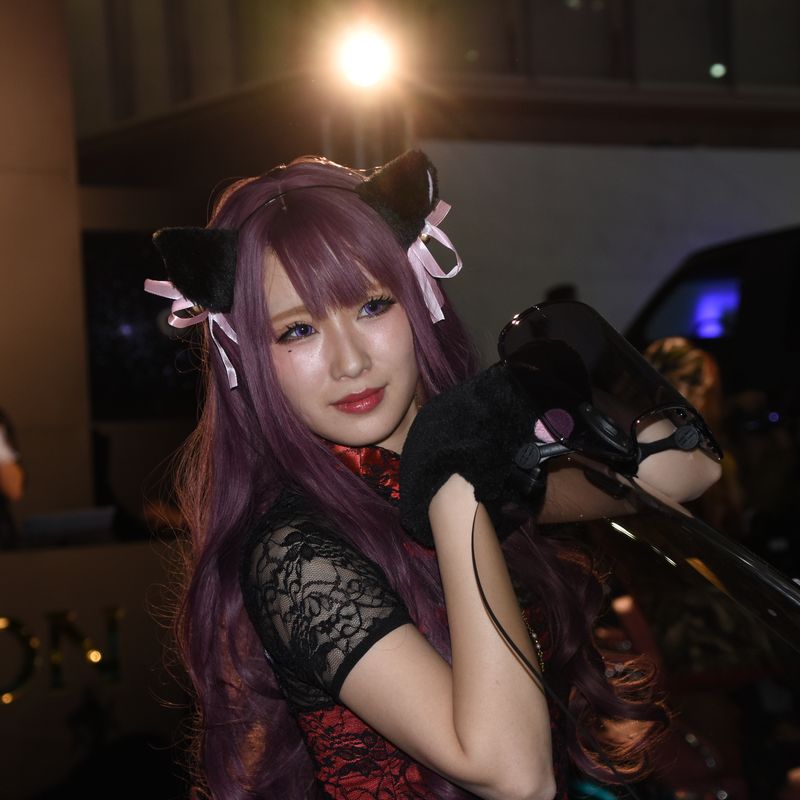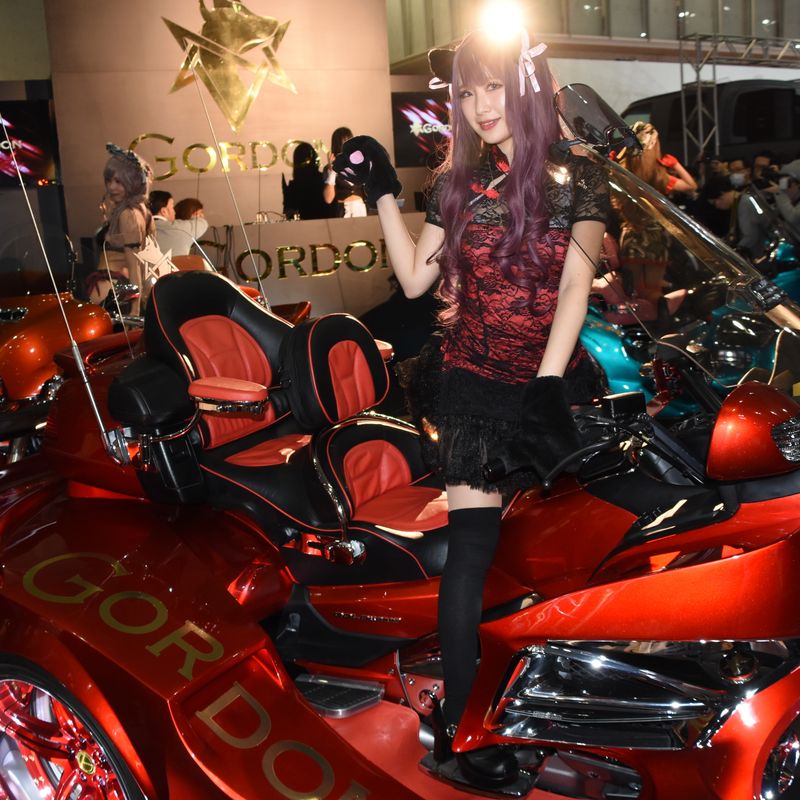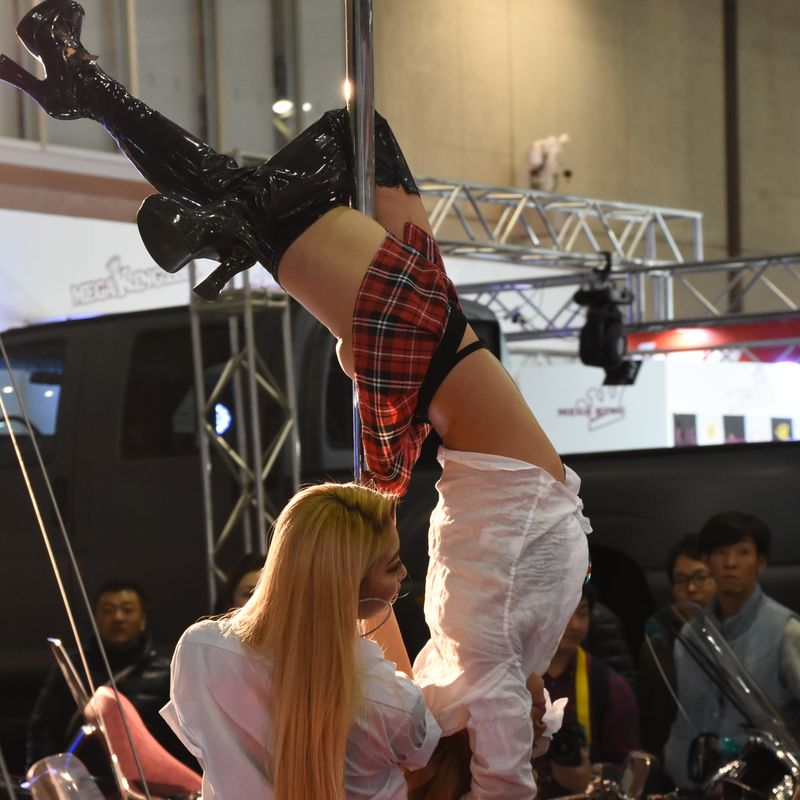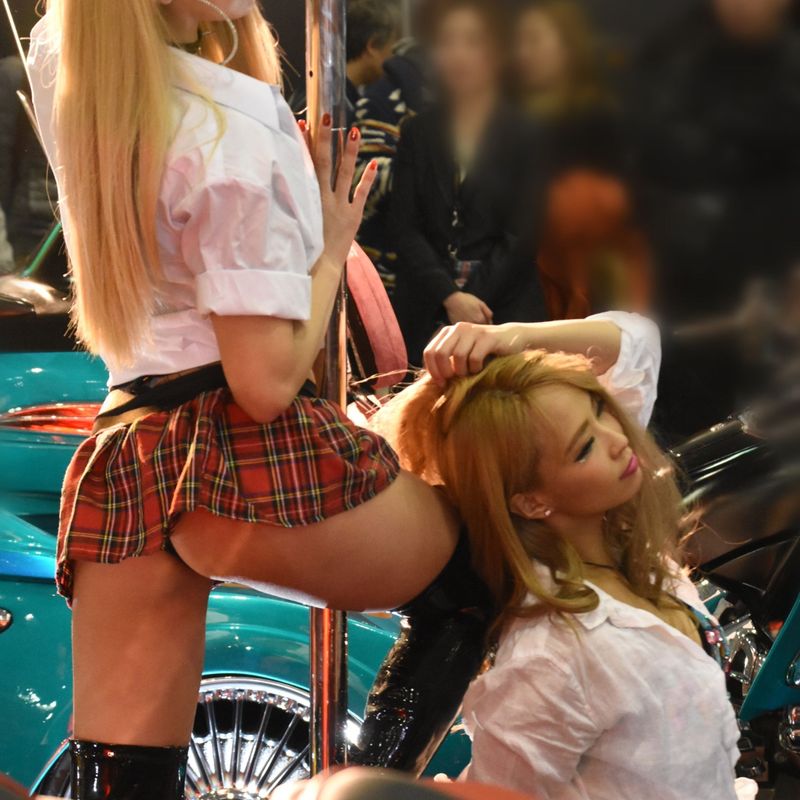 Ultimately TAS 2018 was as packed with models / ladies as it was with cars, and the brutal truth of the matter is that a lot of the visitors to one of the largest auto shows in Japan, if not Asia, weren't here to look at the cars.
The booth models and race queens at Tokyo Auto Salon are generally happy to have their picture taken (a large part of the reason they are there, one presumes) but it's always better, and the right thing to do, to ask.
It would be a sisyphean task to try and photograph all that TAS has to offer the camera lense, be it cars, booth models, or anything else. Anyway, we gave it our best try.
The remainder of our photographs of the ladies of Tokyo Auto Salon 2018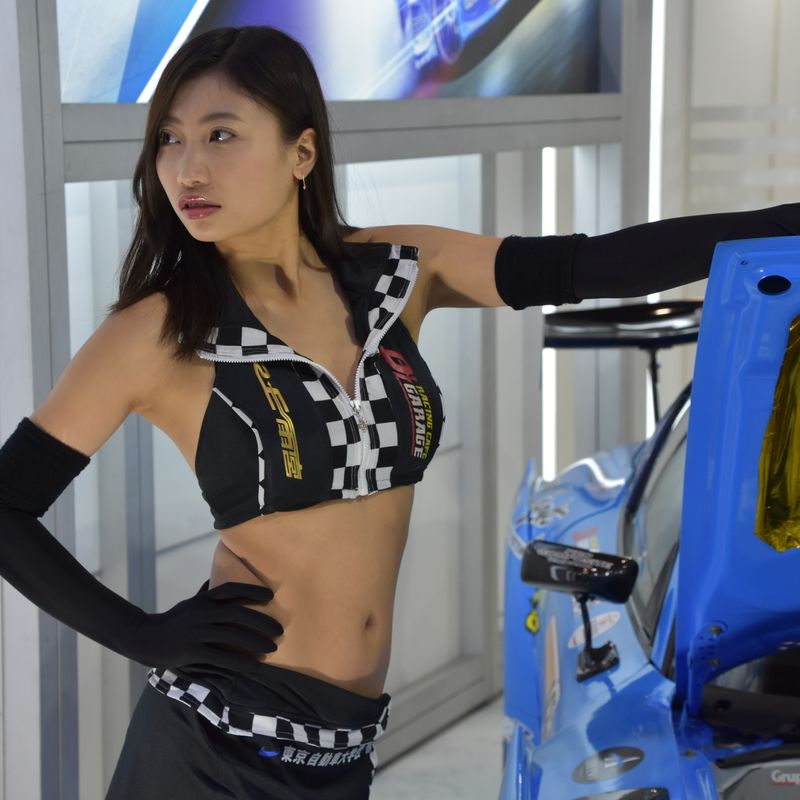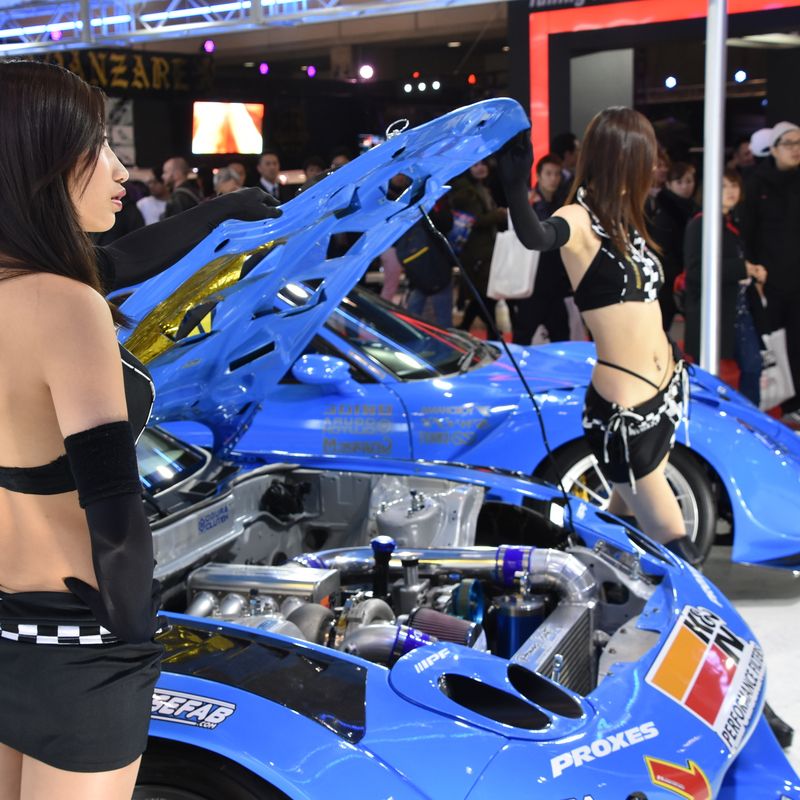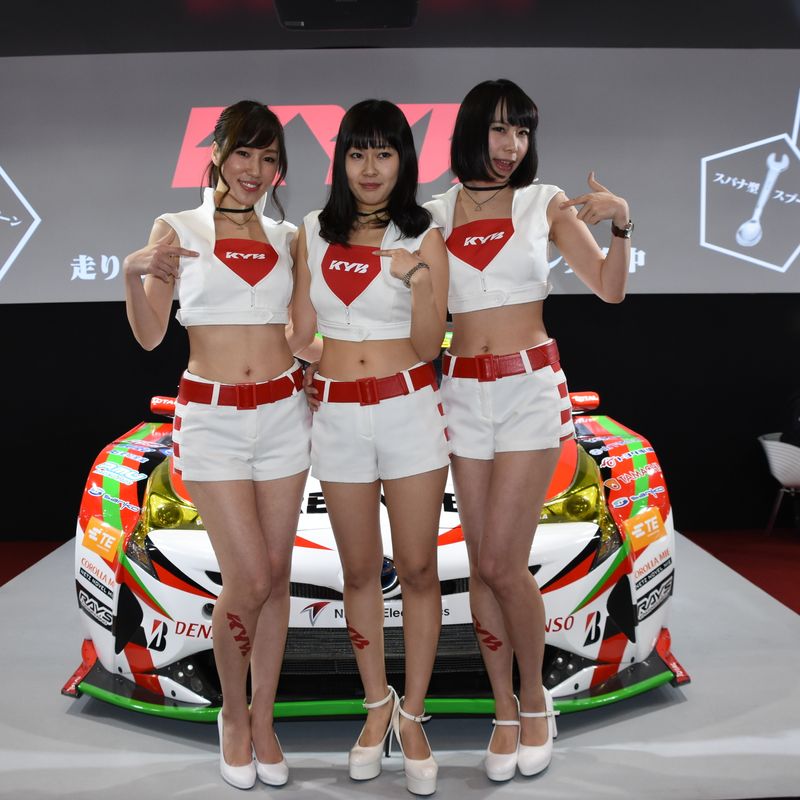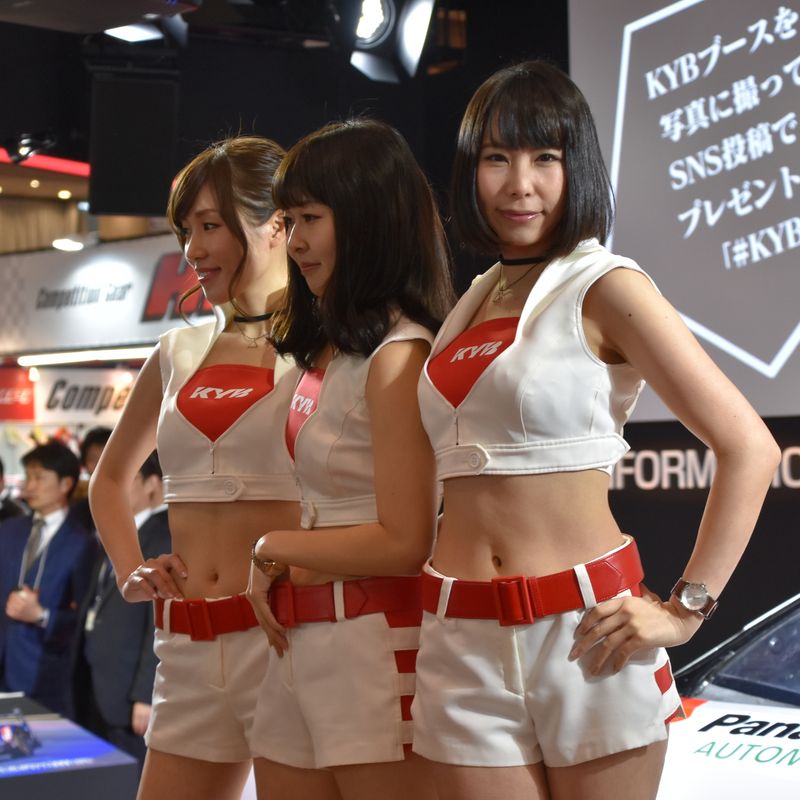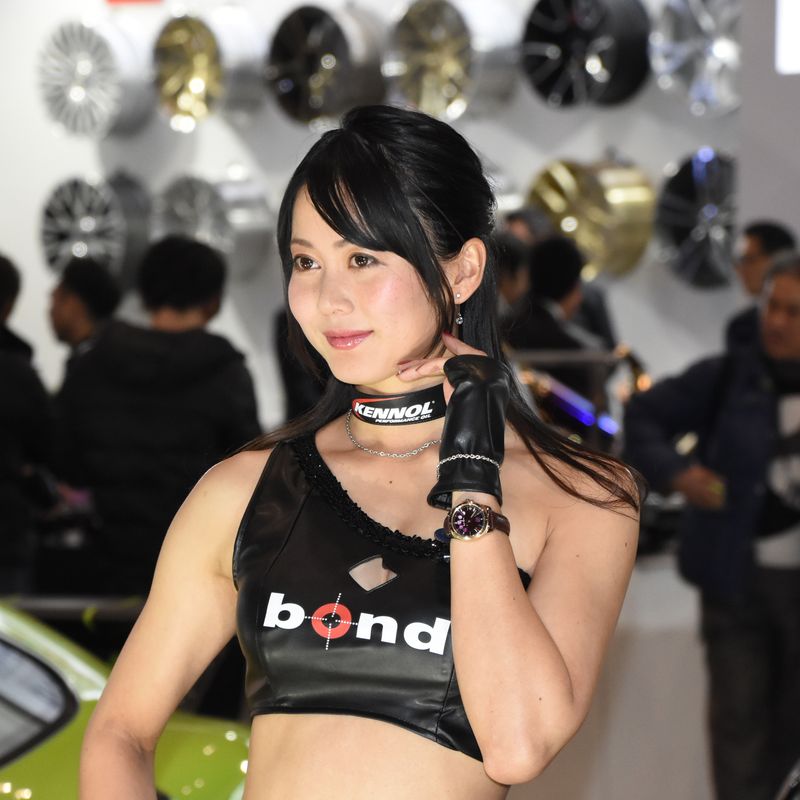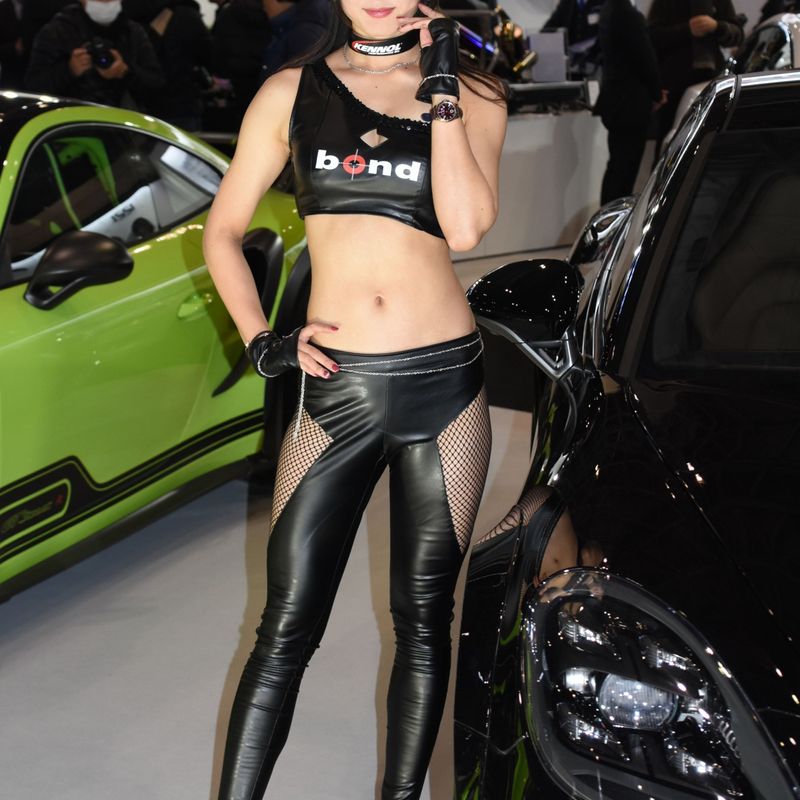 Rohana ...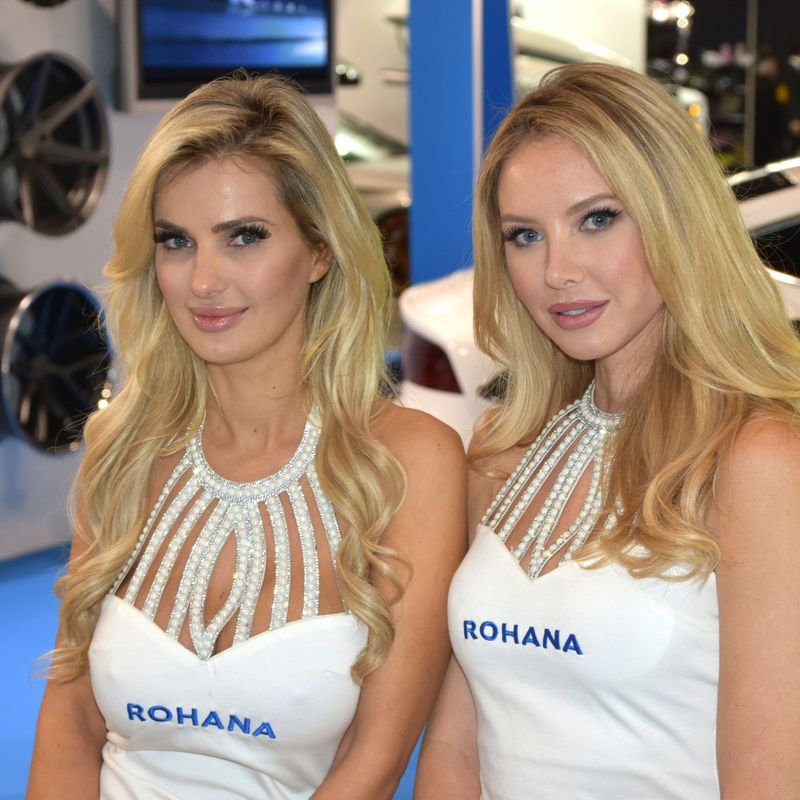 Vitabon booth girls ...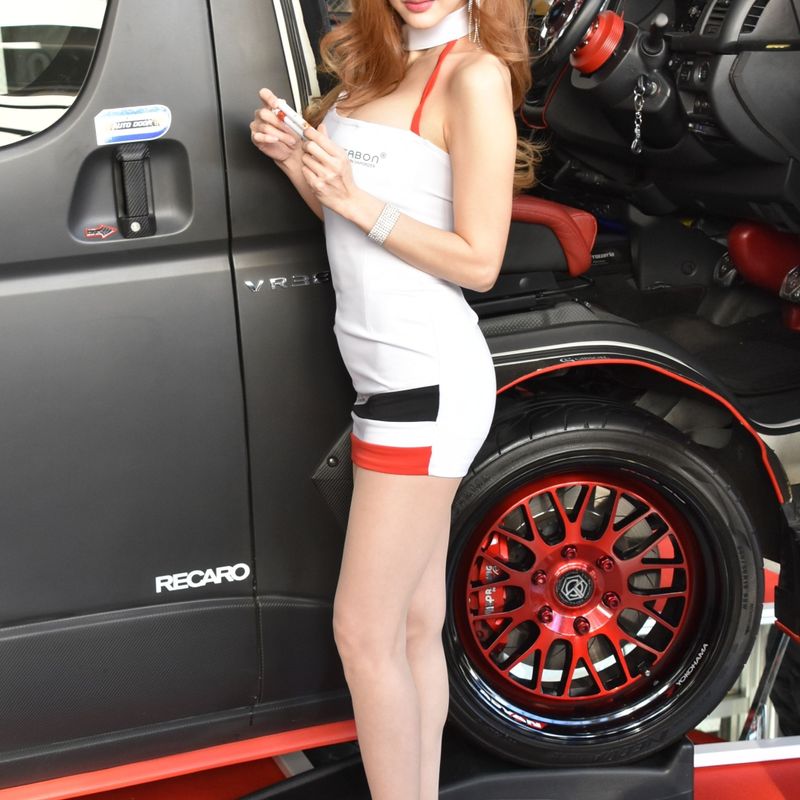 The Falken Tire booth had the theme of "Avant-Garde-Eschew Common Thinking" ...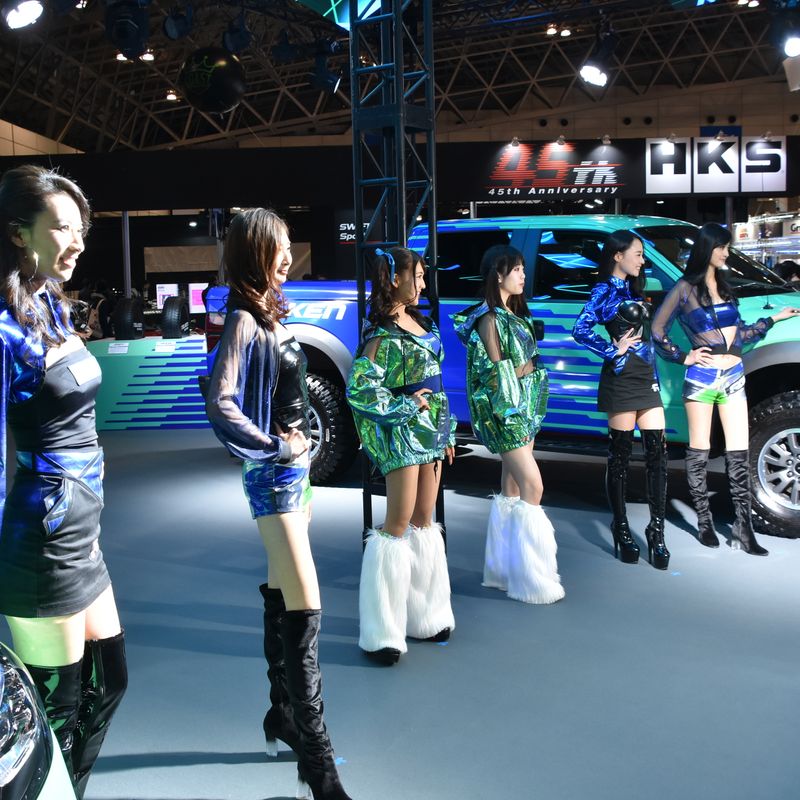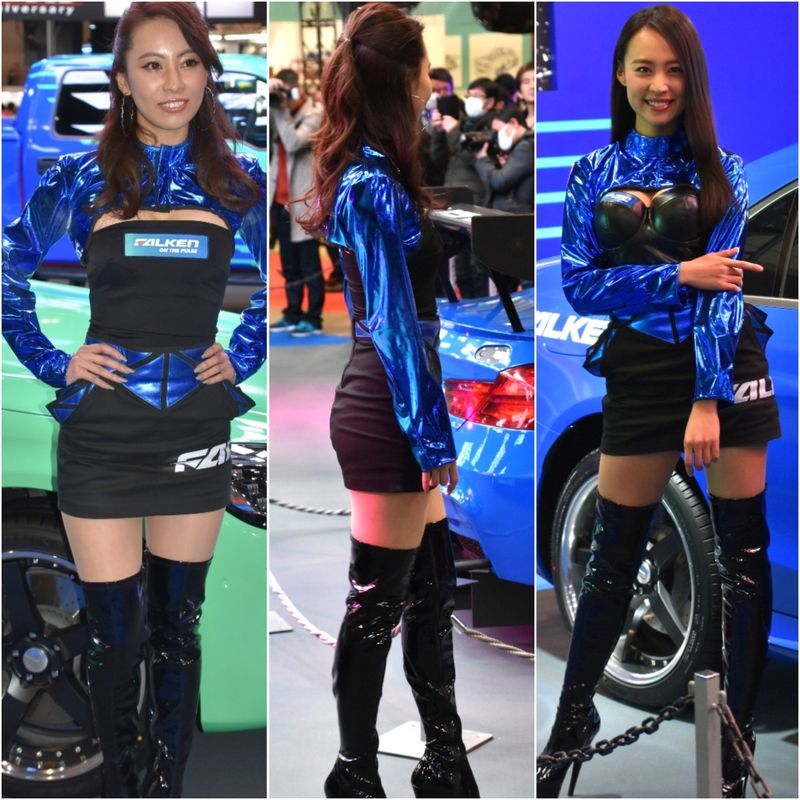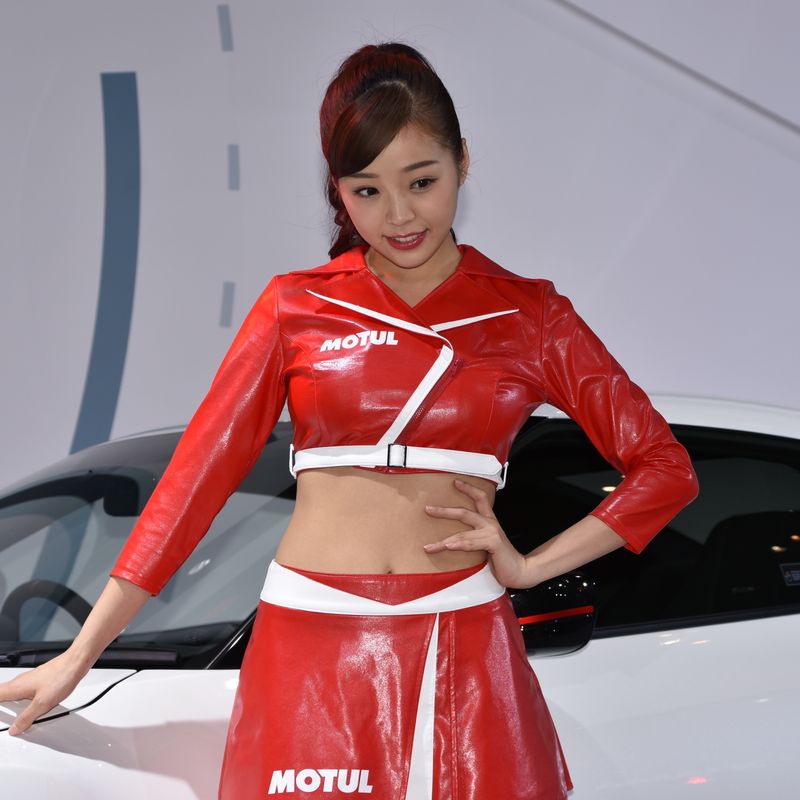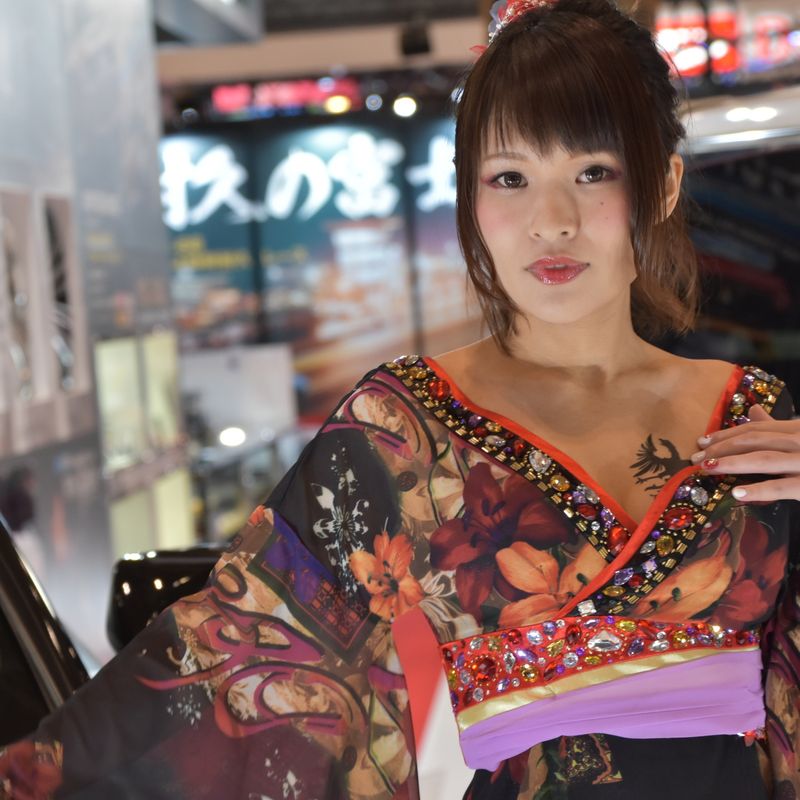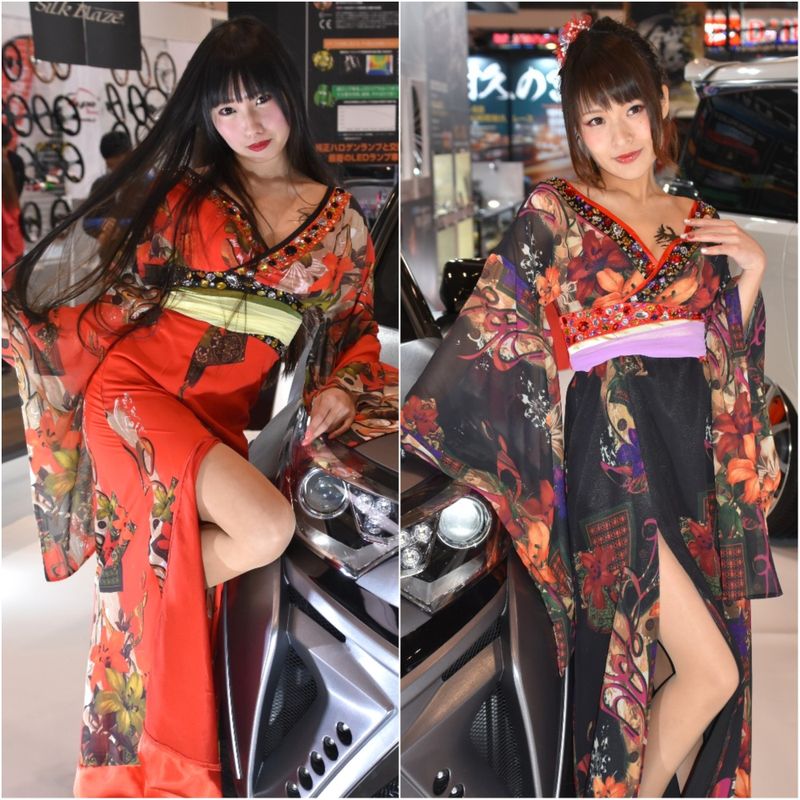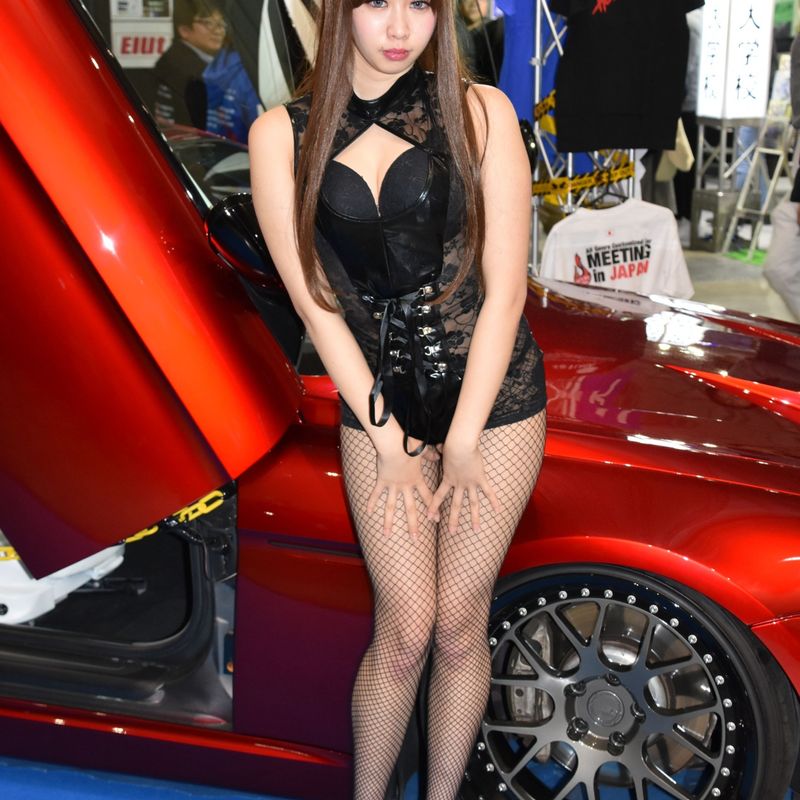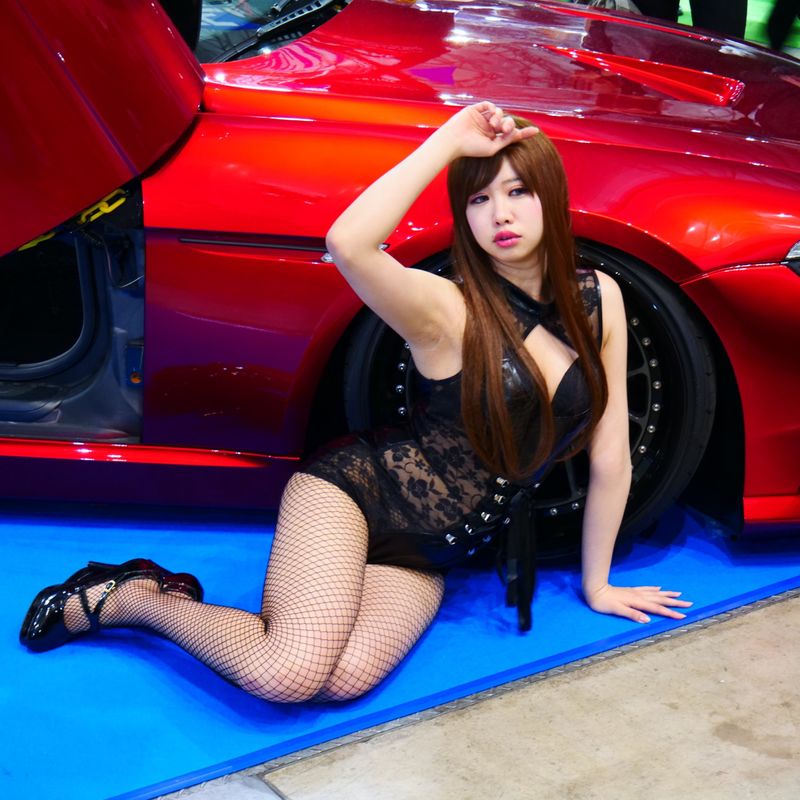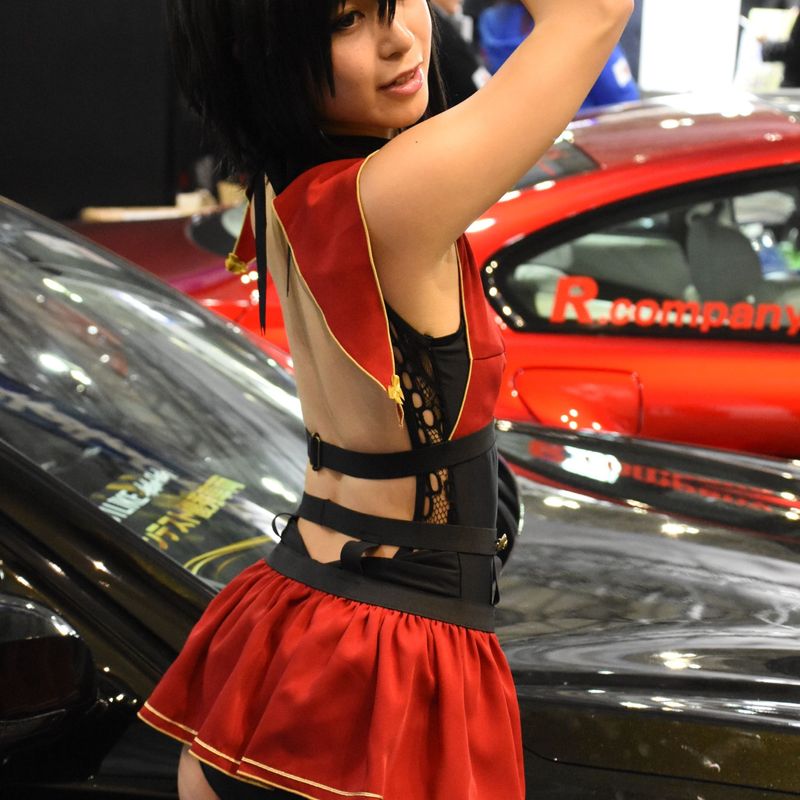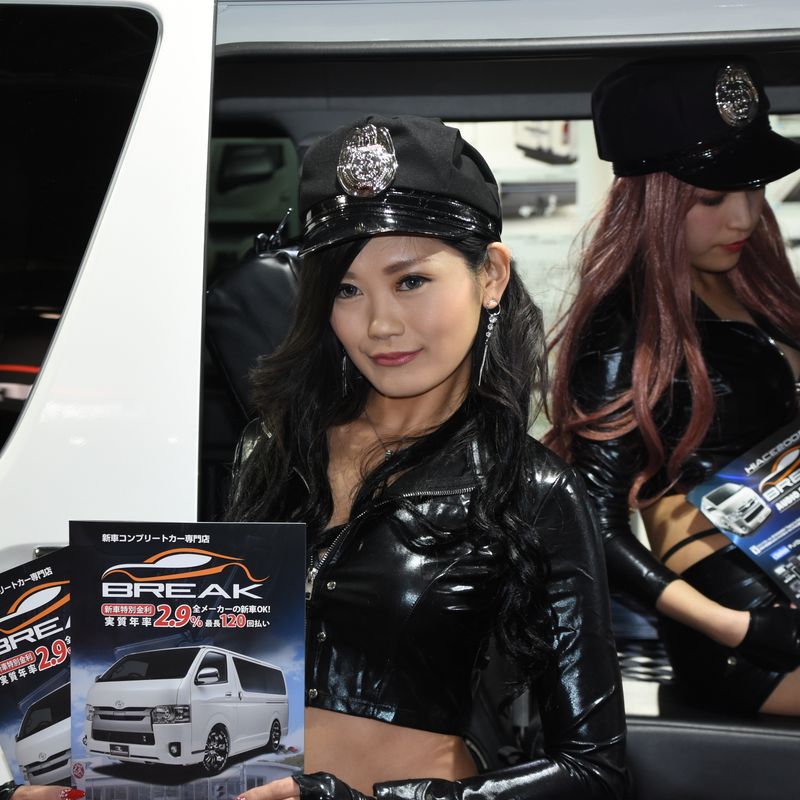 Sparco ...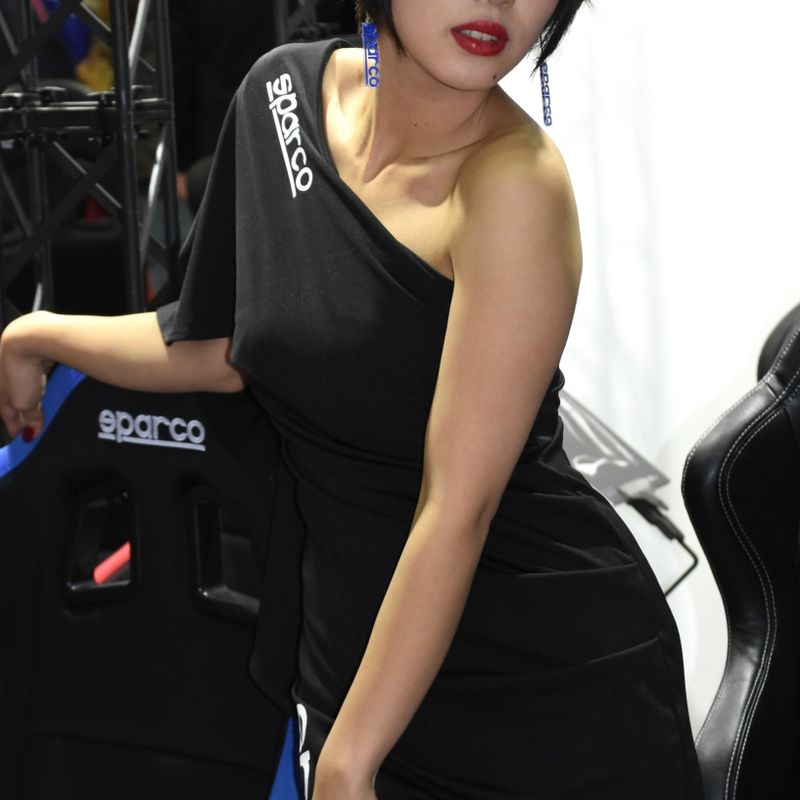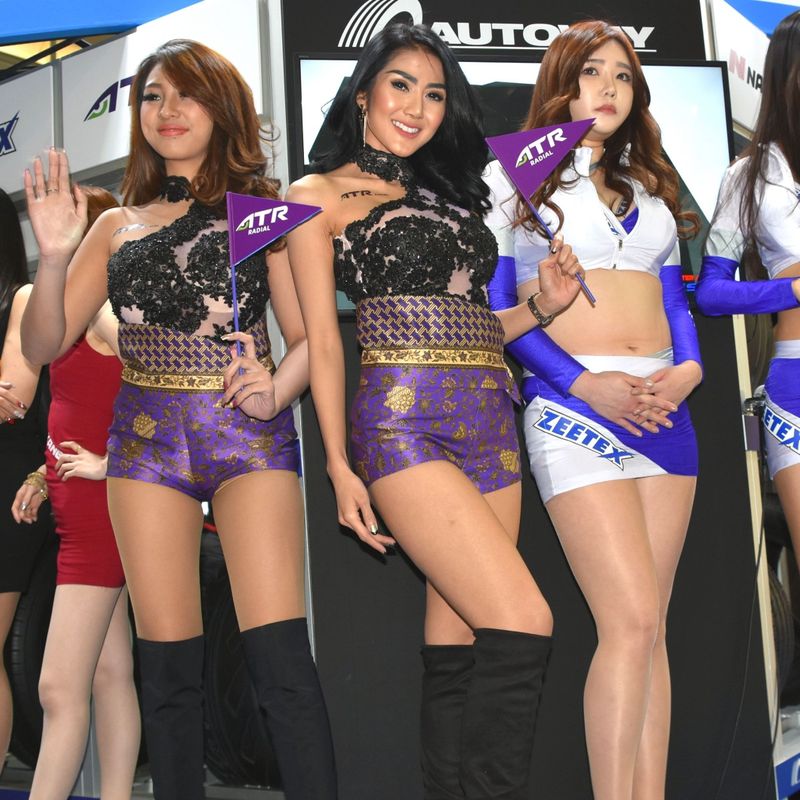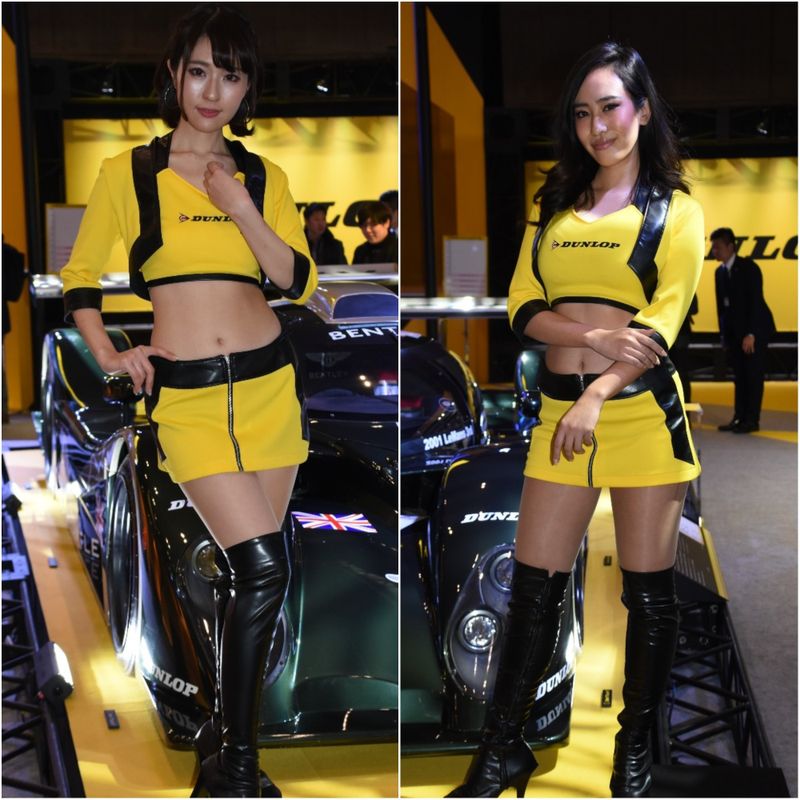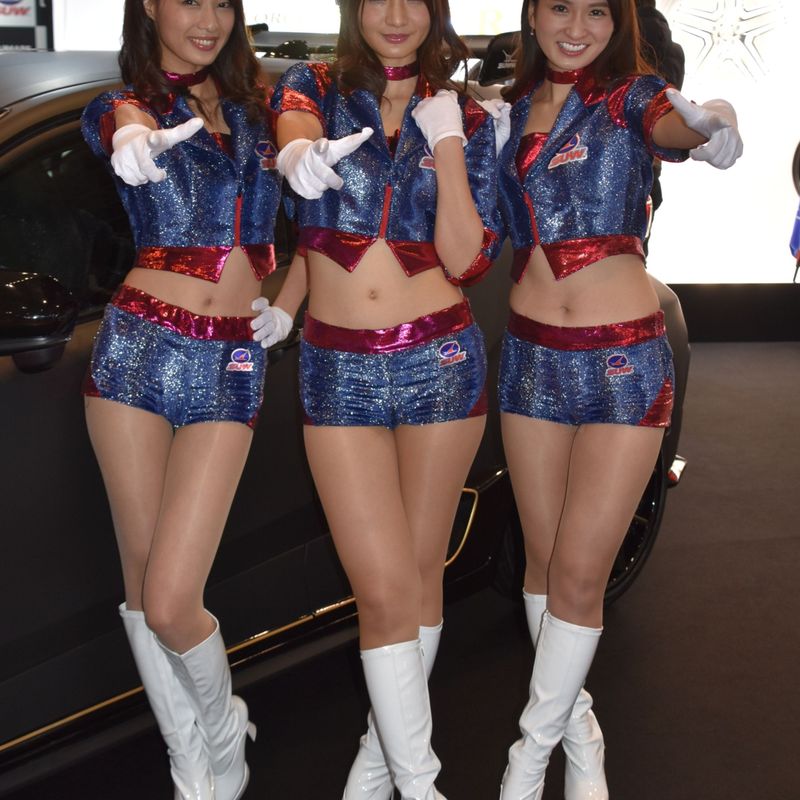 For more of our coverage of Tokyo Auto Salon 2018:
Tokyo Auto Salon 2018; wildest custom cars back in town in even greater number
Mercedes-Benz at Tokyo Auto Salon 2018
Subaru car lineup, Tokyo Auto Salon 2018
See us on ...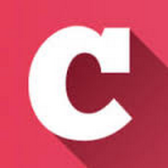 A Q&A and blogging community about life in Japan (plus a load of life-in-Japan stats!). Get your questions answered, share your experience! | Inquiry -> KyodoNewsDigital International Media | Tokyo, Japan | +81 3 6252 6402
---