Dec 16, 2017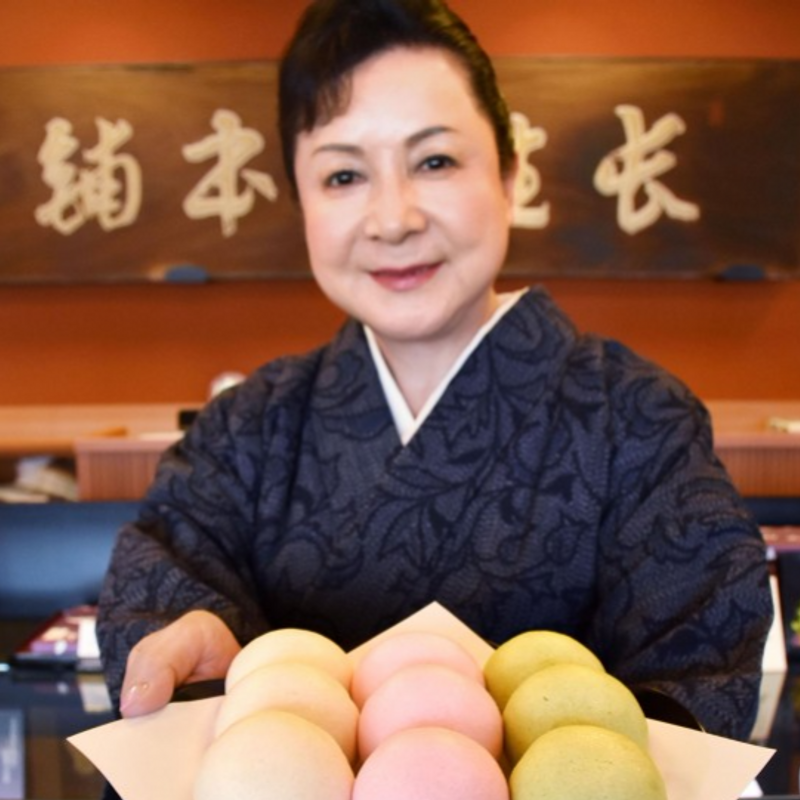 TOKYO - "Wagashi," or traditional Japanese sweets, are less popular among younger people in Japan compared with Western-style confections. But wagashi makers want to change that by appealing to more sophisticated palates.
Shunkado, which runs Japanese sweets brand Gokokuya, is one of the wagashi makers trying to attract younger generations with new products that are a twist on old staples.
Traditional products such as "yokan" red bean paste sweets and "manju" sweet buns have been losing popularity over the past decades, according to a government survey, but the company has come up with a new type of "monaka" wafer cake filled with red bean jam in collaboration with a French cuisine chef based in Tokyo.
Wagashi is usually served with green tea. However, the maker offered its new product with champagne during the Ginza Fashion Week held in Tokyo in late October.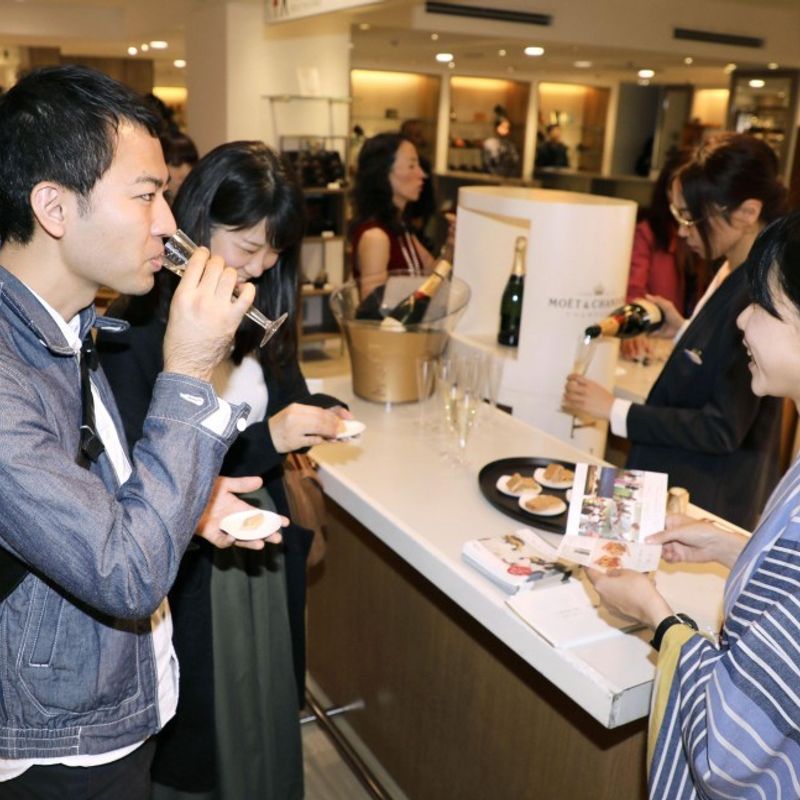 The unusual combination of wagashi and champagne was well received by people in their 30s and 40s, including those who said they had not been fond of Japanese sweets before. Many found the fragrant wafer, dry champagne mix surprisingly delicious.
An official at Shunkado said the company wanted to "suggest a new way of enjoying wagashi for younger customers."
The wafer cake has been selling well and the maker is hoping to see an increase in sales of other sweets too.
Matsuya department store, located in Tokyo's Ginza shopping district, renovated its wagashi section in spring 2016 to attract younger customers, and Gokokuya became a tenant.
"Most of our customers were in their 60s before, but we have more young customers coming to the section following the renovation," said a Matsuya official.
Funabashiya, a maker of "kuzumochi," or a starch cake, established more than 200 years ago, started offering its products with coffee, instead of green tea, for 1,100 yen (around $10) in September at its store in Tokyo's Nihombashi area.
In collaboration with Tokyo-based coffee chain Mikado Coffee, it offers coffee specially blended to best bring out the cake's flavor.
Funabashiya plans to serve the combo at its some 20 chain stores in Tokyo and areas around the capital region.
"I hope more people will become familiar with eating kuzumochi," said the manager of the Nihombashi store.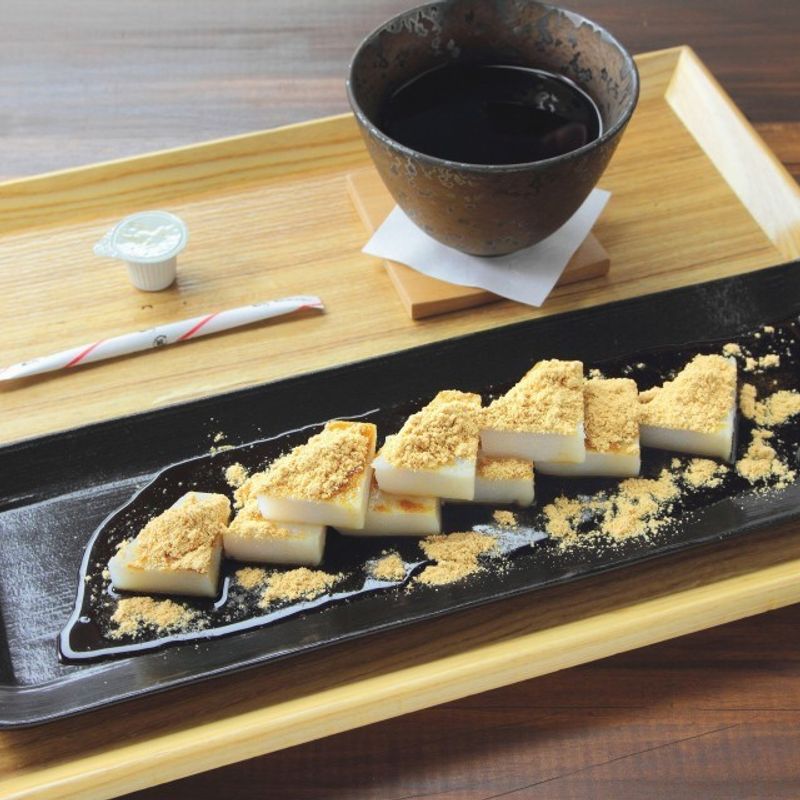 © KYODO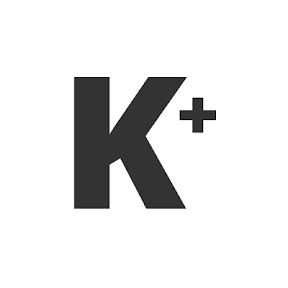 Kyodo News Plus is an online publication delivering the latest news from Japan. Kyodo News Plus collaborates with City-Cost to bring those stories related to lifestyle and culture to foreigners resident in Japan. For the latest news updates visit the official site at https://english.kyodonews.net
---