Nov 5, 2017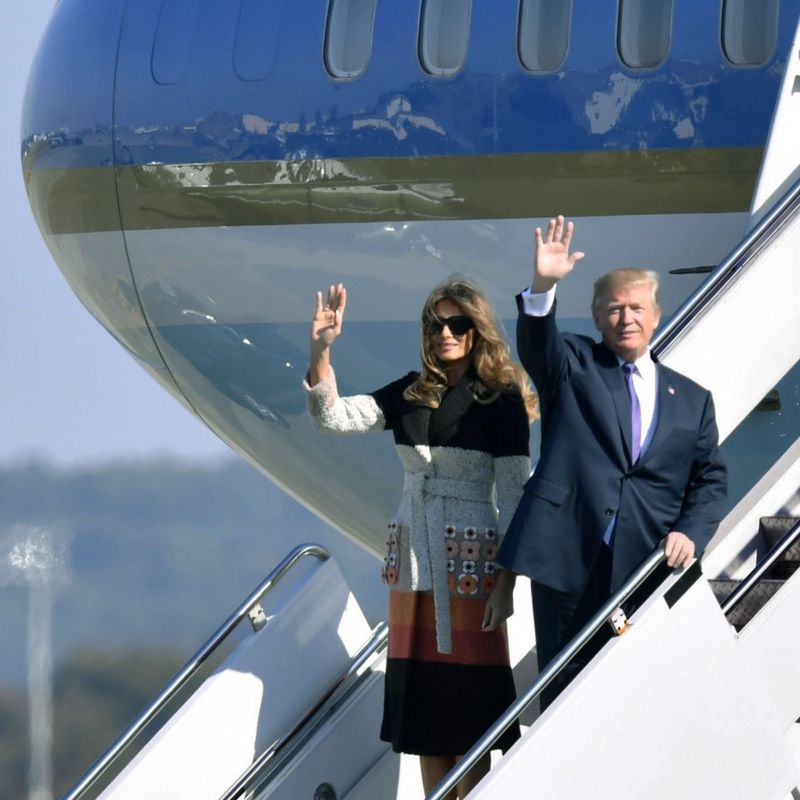 TOKYO - U.S. President Donald Trump arrived in Japan, the first leg of his Asian trip, on Sunday for a three-day visit in which he will look to put on show with Prime Minister Shinzo Abe the strength of their countries' defense alliance in the face of the North Korea threat while promoting their shared values.
Air Force One touched down at the U.S. Yokota Air Base in the suburbs of Tokyo at around 10:40 a.m. as Trump made his first trip to Japan since his inauguration in January.
In their summit Monday, Abe and Trump are likely to reconfirm their shared stance of applying the maximum possible pressure on North Korea to compel it to abandon its nuclear and ballistic missile programs.
While Pyongyang has refrained from carrying out either nuclear tests or missile launches since the imposition of stricter U.N. sanctions in September, both Japan and the United States have kept the North Korea issue high on their agenda since and will remain on alert for further provocations timed to coincide with Trump's tour.
Speaking before a crowd of U.S. and Japanese troops at Yokota, Trump refrained from mentioning North Korea by name but warned that "no one -- no dictator, no regime and no nation -- should underestimate, ever, American resolve."
He also hailed the importance of the Japan-U.S. alliance and praised efforts by U.S. allies to "renew their commitment to peace through strength."
"For almost 60 years, the military alliance...has endured (as) a cornerstone of sovereignty, security and prosperity for our nations, this region and indeed the entire world," Trump said.
Before leaving his office to meet Trump, Abe told reporters he hopes to cement the bilateral alliance during the U.S. leader's "historic visit."
"Building on the relationship of trust between us, I want to make the bonds of the Japan-U.S. alliance even stronger," Abe said.
For the Abe administration, Trump's visit serves as an affirmation that the United States remains fully committed to defending Japan and shares its "pressure, not dialogue" stance on North Korea.
For Trump, meanwhile, the visit offers the chance to win endorsement for the administration's Asia policy and its refusal to abandon the idea of military action in response to the threat posed by Pyongyang.
While Abe has repeatedly voiced support for Trump's position that "all options are on the table" in responding to North Korea, he is set to reiterate his backing in person for the first time.
On Sunday, the two leaders are scheduled to play golf together with Japanese professional golfer Hideki Matsuyama at a country club just outside Tokyo before having dinner together.
After the summit the following day, Trump is scheduled to meet relatives of some of the Japanese nationals abducted by North Korea in the 1970s and 1980s.
The meeting is a nod to Abe's repeated efforts to make the abduction issue a talking point for the Trump administration. Abe and other Japanese officials heaped praise on Trump's mention of prominent abductee Megumi Yokota, who was 13 years old when she disappeared in 1977, in his address at the U.N. General Assembly in September.
Abe and Trump are also expected to share their concerns about maritime security issues, eyeing China's expansionary activities in the East and South China seas and Indian Ocean.
Trump's visit to Japan comes just ahead of the annual leaders' summits of the Asia Pacific Economic Cooperation forum and the Association of Southeast Asian Nations, members of which are engaged in territorial disputes with China in the South China Sea.
Speaking at Yokota, Trump said the United States will "partner with friends and allies to pursue a free and open Indo-Pacific region" during his trip.
Abe and Trump are also likely to stress their countries' continued cooperation on economic and trade issues while demurring on the specifics of future bilateral trade, a sticking point in the relationship.
With Washington keen to pursue a Japan-U.S. trade deal that would likely put Tokyo in a weaker negotiating position, the issue is being worked out in a dialogue framework helmed by Japanese Deputy Prime Minister and Finance Minister Taro Aso and U.S. Vice President Mike Pence.
Trump's visit will allow both him and Abe to boast of the strength of bilateral ties, with the U.S. president set to meet Emperor Akihito and Empress Michiko at the Imperial Palace on Monday ahead of his summit with Abe.
On Sunday, Japanese Foreign Minister Taro Kono and U.S. Secretary of State Rex Tillerson will hold their own meeting on regional and bilateral issues.
Ahead of Trump's visit, his eldest daughter and senior adviser Ivanka Trump spent three days in Tokyo through Saturday, during which she held talks with Abe and other officials.
After leaving Japan on Tuesday, Trump is set to travel to South Korea and China before attending the regional meetings in Vietnam and the Philippines.
© KYODO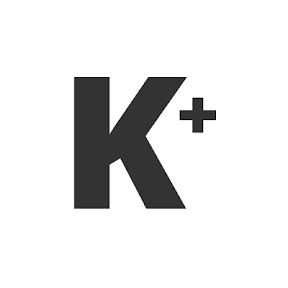 Kyodo News Plus is an online publication delivering the latest news from Japan. Kyodo News Plus collaborates with City-Cost to bring those stories related to lifestyle and culture to foreigners resident in Japan. For the latest news updates visit the official site at https://english.kyodonews.net
---