Aug 30, 2017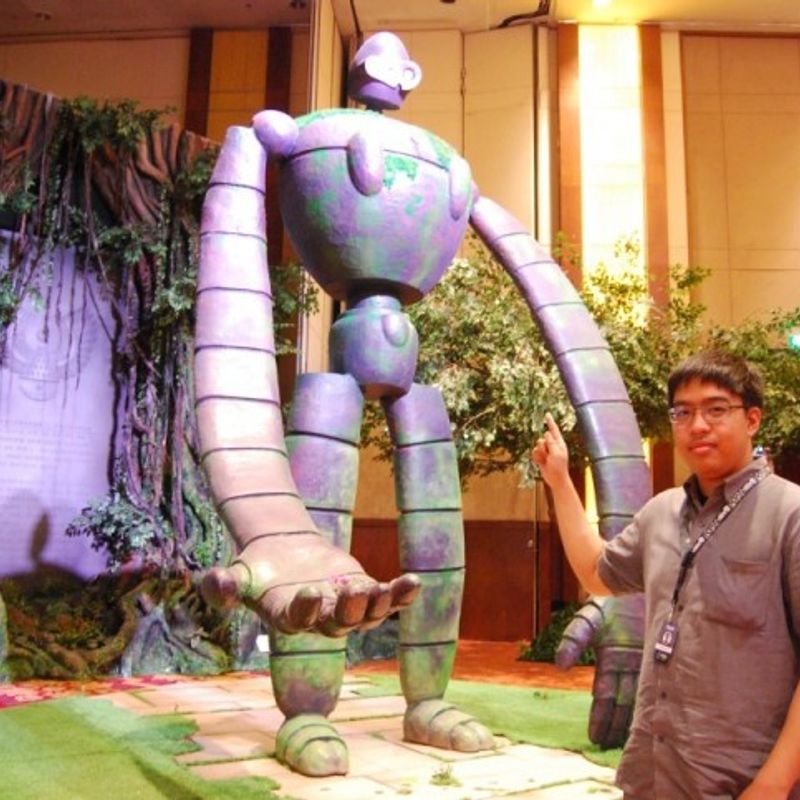 JAKARTA - For some fans of Studio Ghibli, they need to fly to Japan to experience the world-famous Ghibli Museum in western Tokyo.
But in Indonesia, fans of the studio's films are luckier as they can enjoy the Ghibli characters in the capital city.
The World of Ghibli exhibition opened on Aug. 10 in Jakarta and will run until Sept. 17. It features different characters of several animated films such as "My Neighbor Totoro," "Princess Mononoke" and "Laputa: Castle in The Sky."
Japanese culture has won the hearts of Indonesians through its movies and J-pop.
One of visitors, Nabila, a 19-year-old Japanese literature student, said Friday that she felt very lucky to have the experience of seeing the character Totoro without having to fly all the way to Japan.
"I love Ghibli movies and I am so amazed as the characters installed here (at the exhibition) are exactly similar to what I've seen in the movies," she said.
She said that she is a big fan of Ghibli and the very first movie she watched was "From Up Poppy Hill."
Nabila came to the exhibition along with her two friends who are also big fans of Ghibli.
"We will share our happiness by posting our pictures to Instagram and making others envious," she said while laughing.
Another visitor, Alvin Suhandi, a 25-year-old freelance graphic designer, said that he enjoyed the exhibition and felt like being in a cartoon world.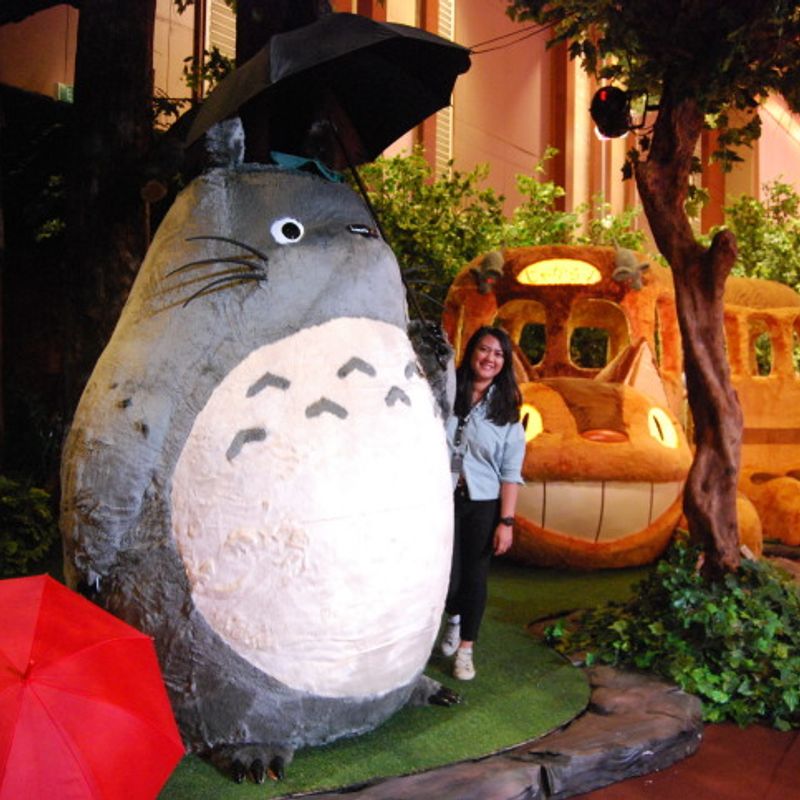 "Studio Ghibli has its own characteristic. That's why I come here," he said.
Besides the visitors, the drafters who designed the installations are also happy about feeling the magic of Ghibli. Most of the drafters are also Ghibli fans, therefore they are working while enjoying their hobby.
A drafter of Laputa Robot, Caesar Esaputra Sutrisna, 24, said that he was glad to be part of the Ghibli team.
"It's a rare opportunity," he said.
Caesar competed with dozens people before joining the team.
He said that he spent more than five months installing the Laputa robot in the exhibition. "It's not easy as I had to pay more attention to details to make it like a real Laputa," he said.
Caesar said that he has been a big fan of Ghibli since he was in junior high school.
The same excitement was also expressed by Miranti Primasty, a drafter for Totoro and Nekobus 30.
"I am trying so hard to make Totoro like a real character as I and its sculptor have a different perception about Totoro's shape," she said, adding that she revised it several times before installing it.
She said Totoro is an important character for the exhibition as it is a Studio Ghibli icon.
In conjunction with the exhibition, Ghibli fans in Indonesia can also enjoy movie festivals featuring 22 films including "Spirited Away," "Princess Mononoke," "Ponyo" and "My Neighbor Totoro."
© KYODO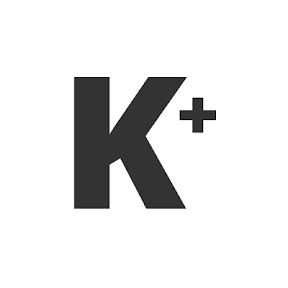 Kyodo News Plus is an online publication delivering the latest news from Japan. Kyodo News Plus collaborates with City-Cost to bring those stories related to lifestyle and culture to foreigners resident in Japan. For the latest news updates visit the official site at https://english.kyodonews.net
---