Nov 8, 2017
MAEBASHI, Japan - A helicopter crashed in a village northwest of Tokyo on Wednesday afternoon, killing four employees of the helicopter service company who were aboard, local authorities said.
The helicopter crashed near a bridge around 2:30 p.m. in the Gunma Prefecture village of Ueno, which also encompasses the mountainous site of a Japan Airlines jumbo jet disaster in 1985, and burst into flames.
Operator Toho Air Service Co. said the four employees were 60-year old pilot Ichiro Kitagawa and three mechanics -- two in their 20s and one aged 50.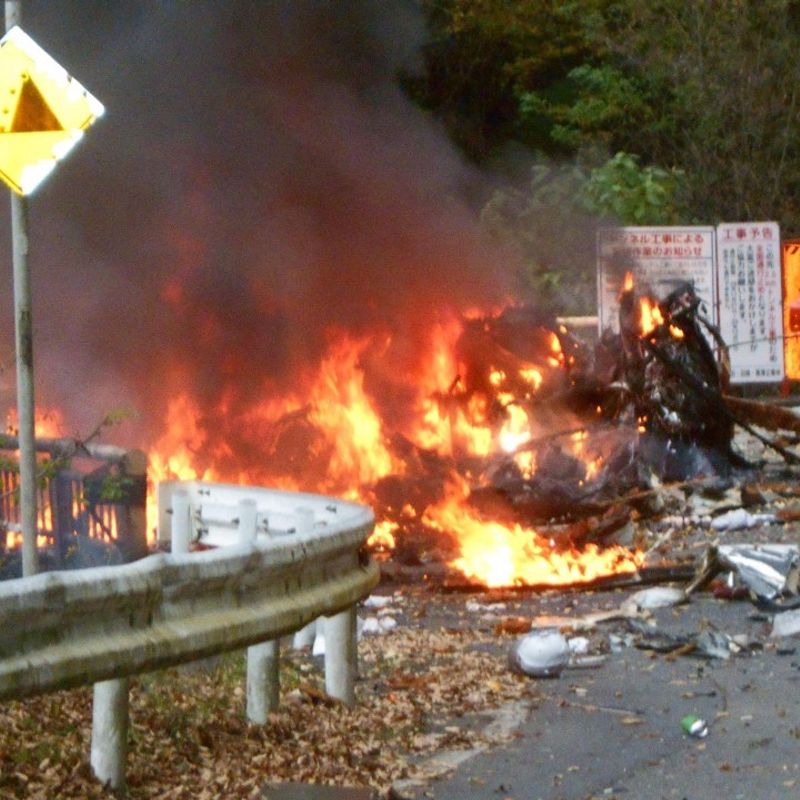 (Photo courtesy of a local resident)

No damage to the surrounding residential area has been confirmed. The chopper was on its way to Tochigi Prefecture after leaving Yamanashi Prefecture shortly after 2 p.m., where it had transported some goods, Toho Air Service said.
The Tokyo-based air service company said the last radio contact from the aircraft was made around 2:03 p.m. to confirm its departure from the town of Hayakawa. The cause of the accident is unknown, the company said.
Kitagawa was a very capable seasoned pilot who belonged to its Yao office in Osaka Prefecture, while the three mechanics belonged to the Tokyo head office, according to Toho Air Service.
The helicopter was an AS332L chopper manufactured by Airbus Group company Airbus Helicopters Inc., according to the Ministry of Land, Infrastructure, Transport and Tourism.
The ministry's safety board will dispatch investigators to the site to find out the cause of the accident.
Local police said they received an emergency call from a witness as the helicopter went down about 700 meters west of the central village office.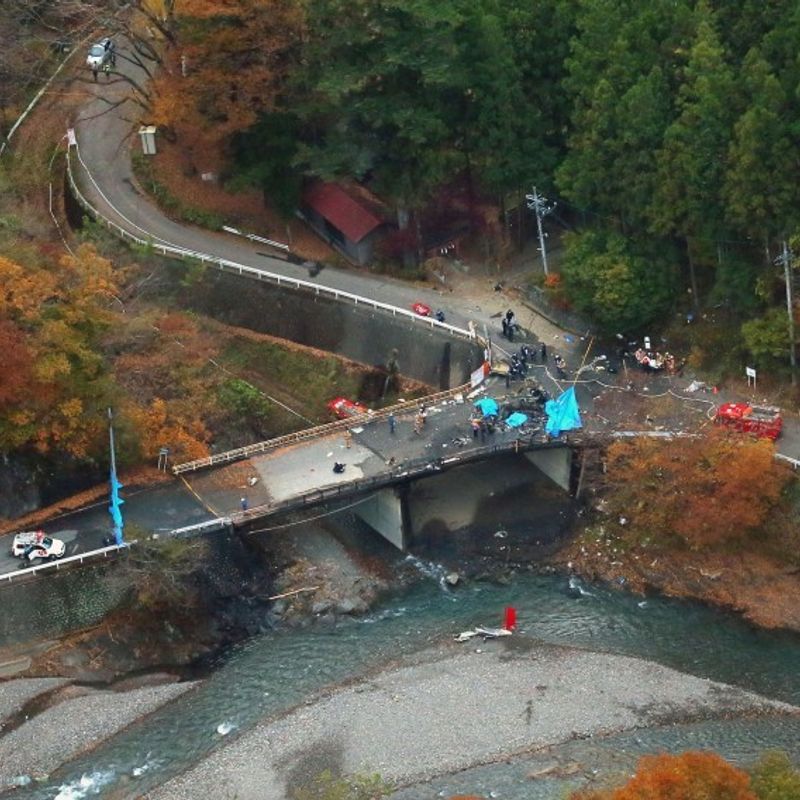 Firefighters said another eyewitness told them that the chopper was flying west to east but made a U-turn, and after it lost altitude an object that appeared to be a piece of equipment fell off the aircraft's rear.
The accident caused a power failure in the village as electricity lines were damaged, affecting about 600 households, according to Tokyo Electric Power Company Holdings Inc.
Electricity was restored in the area at around 4:20 p.m.
© KYODO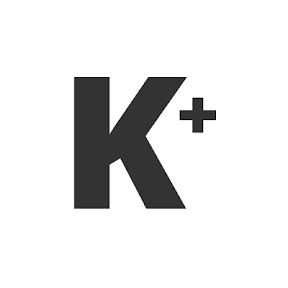 Kyodo News Plus is an online publication delivering the latest news from Japan. Kyodo News Plus collaborates with City-Cost to bring those stories related to lifestyle and culture to foreigners resident in Japan. For the latest news updates visit the official site at https://english.kyodonews.net
---