Nov 23, 2017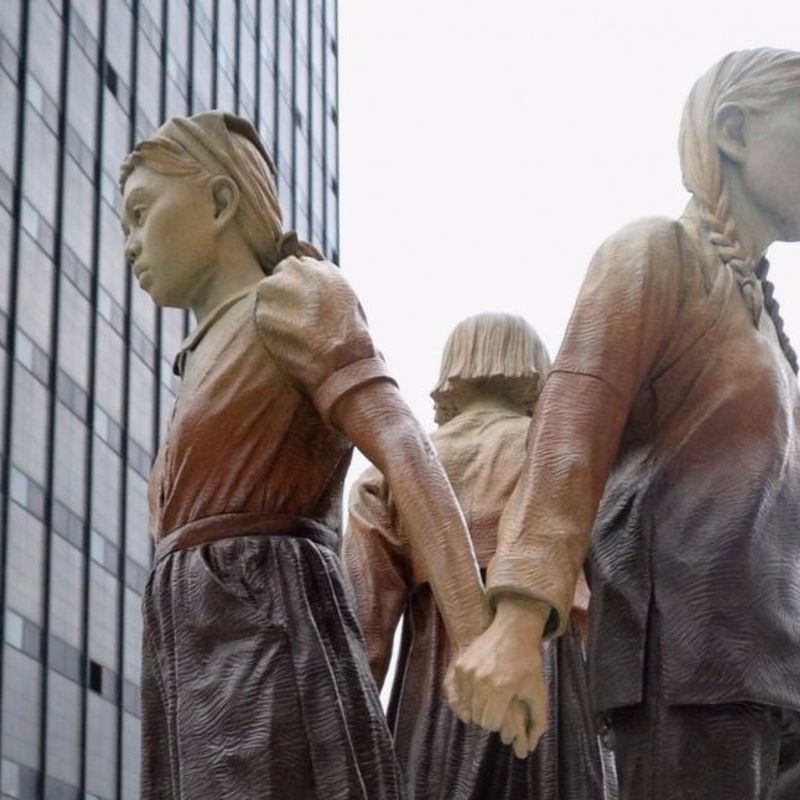 SAN FRANCISCO - San Francisco Mayor Edwin Lee on Wednesday signed a document formalizing the city's acceptance of a statue that symbolizes Korean and other Asian women forced into wartime brothels for the Japanese military, city officials said.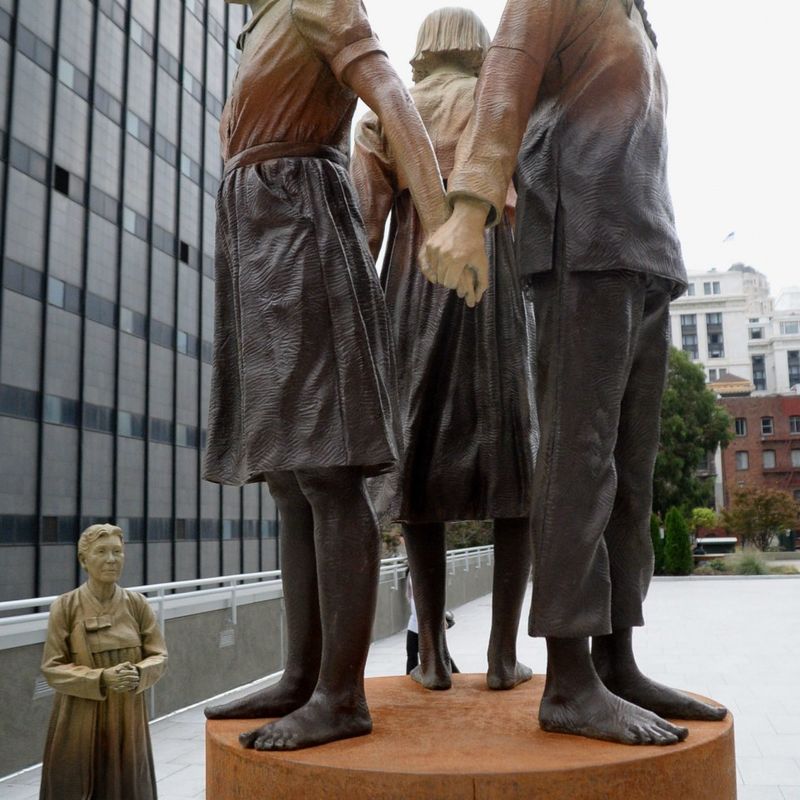 The Japanese government had called on Lee not to accept the statue. It appears certain that the city of Osaka will now dissolve its sister-city affiliation with San Francisco, as Mayor Hirofumi Yoshimura had threatened to do unless Lee rejected the motion the U.S. city's council passed last week to accept the statue.
The statue -- of three Chinese, Korean and Filipino girls standing hand in hand -- was set up by a local private organization as a memorial honoring the so-called comfort women in San Francisco's Chinatown area in September.
Other "comfort women" memorials in the United States include a statue in Glendale, southern California, and a memorial in the state of Virginia.
In 2015, Japan and South Korea reached a landmark deal to "finally and irreversibly" resolve the comfort women issue, with Japan disbursing 1 billion yen ($8.9 million) last year to a South Korean fund to provide support to former comfort women and their families.
But the administration of new South Korean President Moon Jae In argues that "the majority of the country's public do not approve of the comfort women agreement" on an emotional level.
Osaka and San Francisco formed sister-city ties in 1957, launching high-school student exchanges and other programs.
The Osaka mayor has warned that if San Francisco accepts the statue, it would impair their relationship of trust.
Japanese Prime Minister Shinzo Abe earlier said it was "extremely regrettable" that San Francisco's assembly had accepted the statue.
© KYODO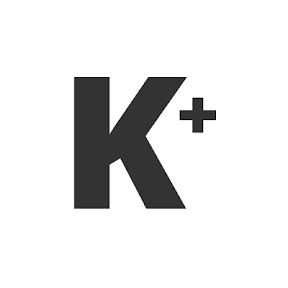 Kyodo News Plus is an online publication delivering the latest news from Japan. Kyodo News Plus collaborates with City-Cost to bring those stories related to lifestyle and culture to foreigners resident in Japan. For the latest news updates visit the official site at https://english.kyodonews.net
---