May 2, 2017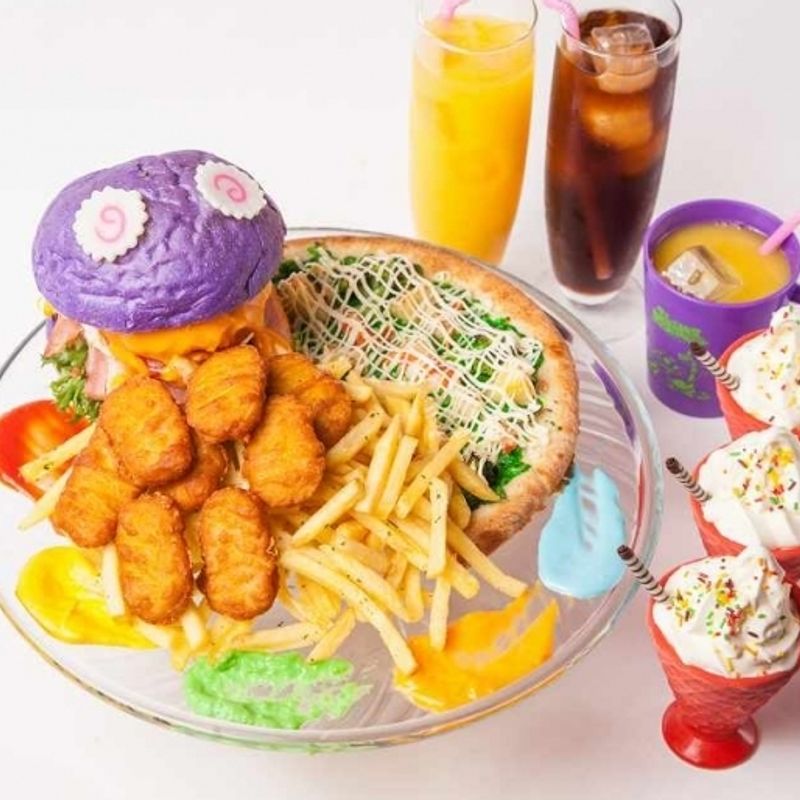 Purveyors of refined taste and the subtle touch, KAWAII MONSTER CAFE, are celebrating a milestone; they've seen some 30,000 diners pass through their doors. In honour of this number, a new menu at the cafe has been out together for Japan's Golden Week period.
Menu items are, of course, designed around making as much of a visual impact as could be conceived possible for this kind of thing. The color purple is featured, as are unicorn motifs, lips, mushrooms, and pizzas upon which diners can get creative by drawing faces.
KING OF KAWAII MONSTER set: 3,030 yen








A first for the cafe, this salsa and demi-glace sauce burger comes sandwiched inside a purple bun.
Picasso Pizza: 2,600 yen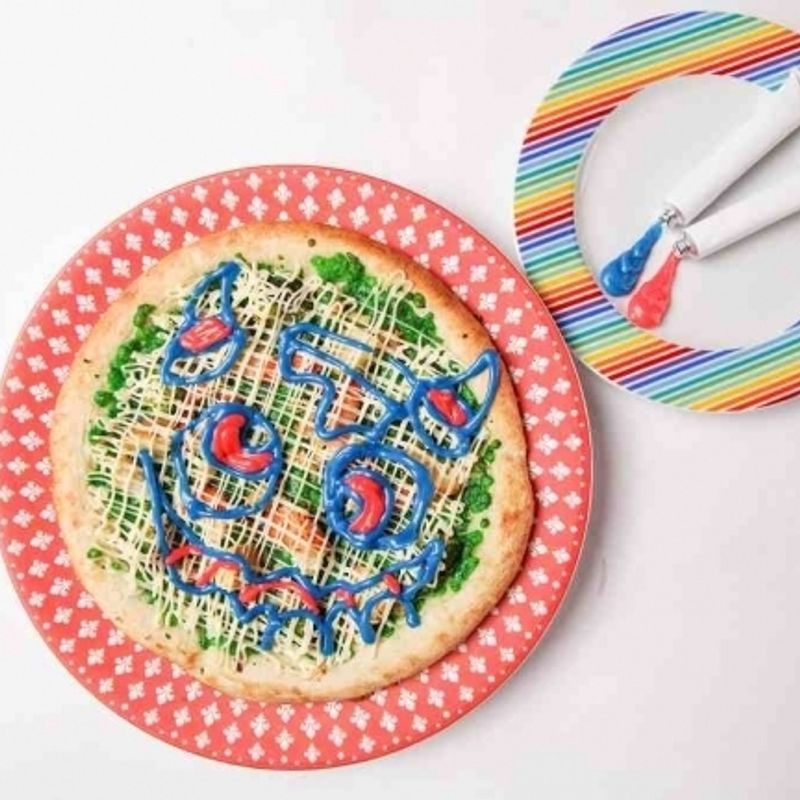 As the name might suggest, this menu item is trying to draw out something of the artist within diners by adding a side serving of tube colors to the main pizza dish. Presumably the stuff that comes out of the tubes is edible.

(Set menu includes salad, drink and soft cream)
Poison Mushroom Cake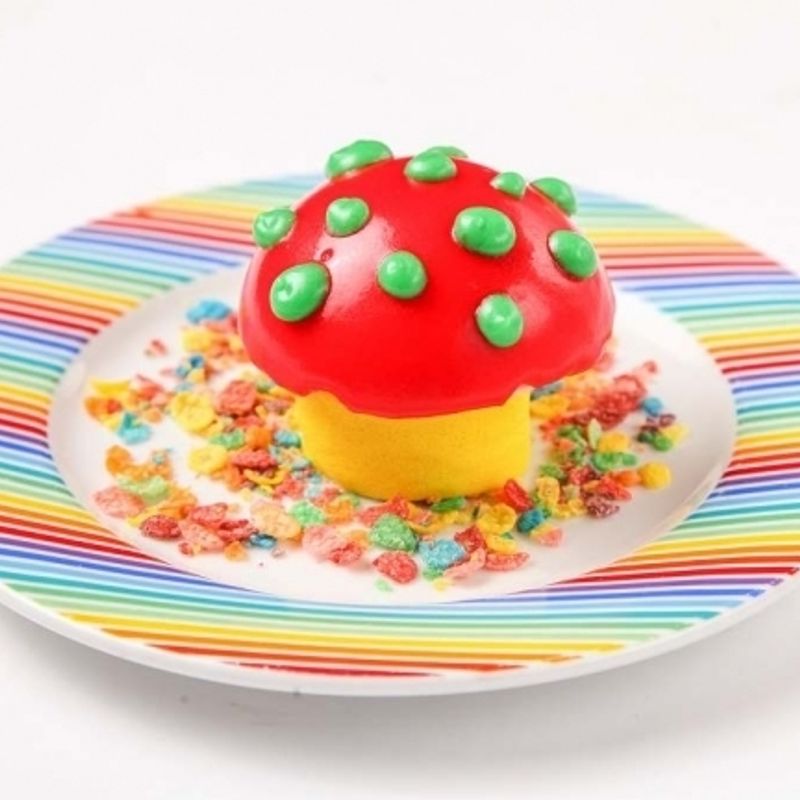 Part of the 'rank up' dessert menu (+ 500 yen). The Poison Mushroom Cake is a actually a base of mango cake filled with yoghurt mousse.
Xoxo Cake (aka, Kiss Cake)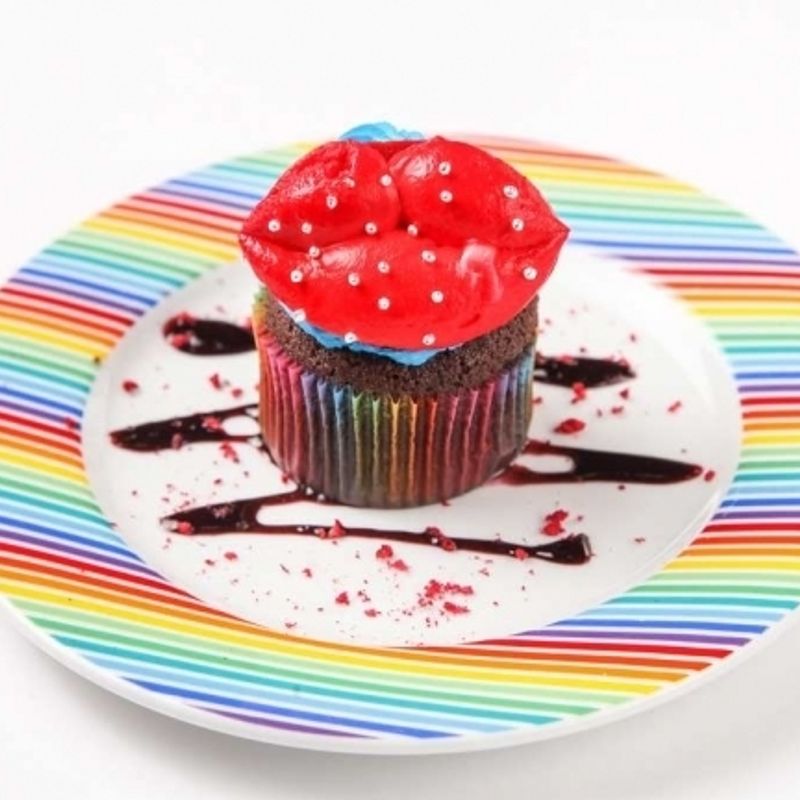 Get your smackers around this cup cake if, indeed, you can fit them around the oversized set of 'fresh cream' lips that are perched on the top. Anyone who's been to Kawaii Monster Cafe will know that 'lips' are a common theme throughout the space. And so the trend continues here.
Unicorn Cake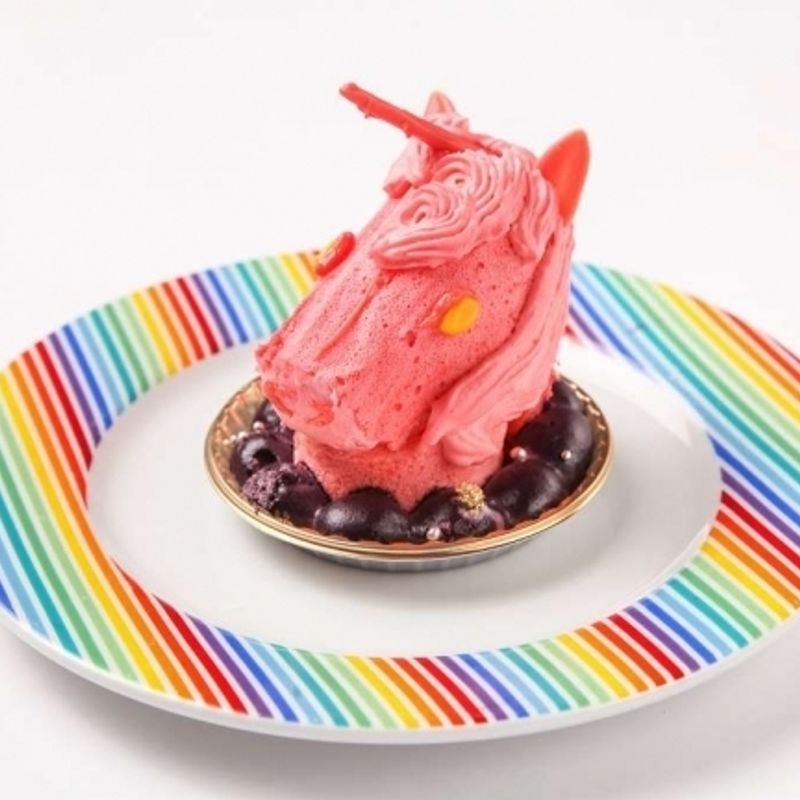 Featuring the cafe's pet unicorn. A pink version, adopting a new posture for this menu item.
KAWAII MONSTER CAFE Golden Week hours
| | |
| --- | --- |
| May 2 | Lunch 11:00 - 16:30 Dinner 18:00 - 22:30 |
| May 3 | 10:30 - 21:30 |
| May 7 | 11:00 - 20: 00 (regular hours) |
About KAWAII MONSTER CAFE
'A new and yet unseen Tokyo' reads the slogan in this press release. KAWAII MONSTER CAFE is an establishment that has taken the colorful and unique culture and fashion 'monster' that is the Tokyo district of Harajuku, and turned it into cafe form.
Details
Map:
Heading to KAWAII MONSTER CAFE this Golden Week to try out the new menu? Let us know in the comments.
See us on …
Twitter: @City_Cost_Japan
Facebook: @citycostjapan
Source and images: PR TIMES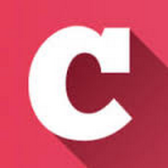 A Q&A and blogging community about life in Japan (plus a load of life-in-Japan stats!). Get your questions answered, share your experience! | Inquiry -> KyodoNewsDigital International Media | Tokyo, Japan | +81 3 6252 6402
---