Sep 20, 2017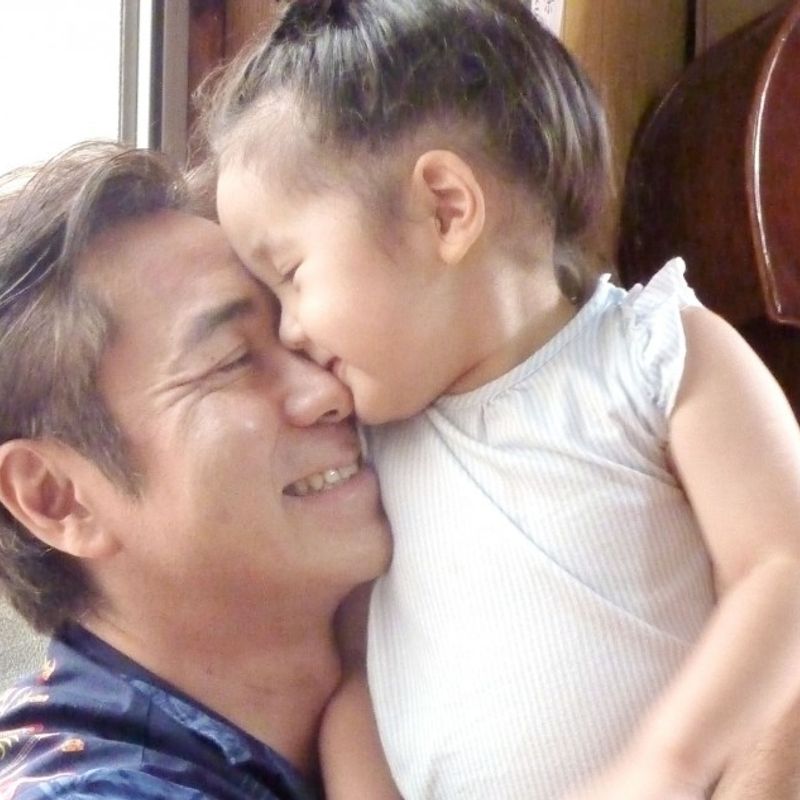 TOKYO - First-time fathers in their 50s or older are becoming less unusual in Japan, where the average marriage age keeps going up.

Older fathers may feel exhausted quickly after playing with their kids and often worry about their age, health, and postretirement earnings. But on the positive side, they seemingly have more time and money to devote to their children than younger fathers.
Makoto Arakaki, a 51-year-old professor at Okinawa Christian University in the southwestern Japanese prefecture, has a 2-year-old daughter.
Since his wife, 33, who works as a junior high school teacher, leaves home before 7 a.m., it is his task to wake up and make breakfast for An.
"It's quite exhausting," Arakaki said while taking her to a daycare center in the scorching summer heat.
Other than getting tired easily, he is gripped by a sea of worries.
"Do other parents take me to be her grandpa? Can I stay in good shape when taking part in her school athletic meet? Can I make enough money to support her education? And can I live long enough to attend her wedding?"
The mandatory retirement age at his university is set at 65, but he hopes to work longer.
Arakaki married late. He opted to stay single to focus on his research in international relations.
When An was born, however, everything changed for Arakaki, who now puts An first, not himself.
"Things would have been different if I was younger," he said. "When I was young, I had so many things I wanted to do. I couldn't have devoted myself to child-rearing."
He adds: "Now that I gained some experience, I can give my all to An."
Katsuhiko Hirasawa, 59, became a father when he was 50.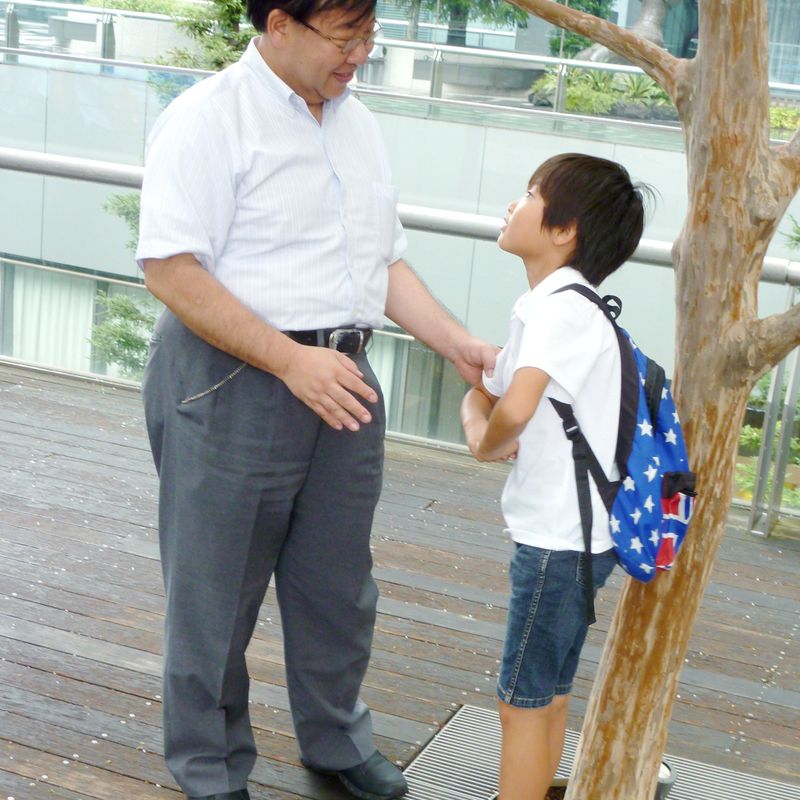 Hirasawa, a professor of business administration at Nihon University in Tokyo, said he was able to stay relatively calm when he had a first child since he had heard from friends about what it would be like to raise a child.
A 60-year-old design consultant, the father of a 9-year-old girl, meanwhile, said, "I can't be strict with my daughter. I may be spoiling her."
In a demographic survey conducted by the Ministry of Health, Labor and Welfare, the average age at which men become a father has been rising every year in Japan, standing at 32.7 years in 2015.
The number of men who had their first child in their 50s totaled 3,357 in 2015, up sharply from 1,121 in 1995.
The number of first-time fathers in their 60s also shot up during the period, from 95 to 292.
The trend toward later marriage has gathered momentum in Japan. The average age of men getting married for the first time came to 30.7 in 2015, the highest on record, while that of women was 29.0, tying the record marked the previous year, according to the ministry.
"For older men, it may be physically tough to play outside with their children," said Tetsuya Ando, head of Fathering Japan, a nonprofit organization supporting child-rearing fathers.
"But they can likely spend more time with their families than when they were young, as they have discretion in work," he said.
Yasushi Oyabu, professor in developmental psychology at Waseda University in Tokyo, also pointed to the positive side of late-life fatherhood.
Generally speaking, older fathers can apply the expertise they have acquired at companies through the supervising and development of young workers to child-rearing, Oyabu said.
© KYODO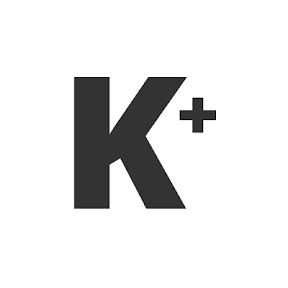 Kyodo News Plus is an online publication delivering the latest news from Japan. Kyodo News Plus collaborates with City-Cost to bring those stories related to lifestyle and culture to foreigners resident in Japan. For the latest news updates visit the official site at https://english.kyodonews.net
---