Sep 16, 2017
TOKYO - Some Japanese companies are ramping up efforts to maintain and improve employees' health, such as sending employees to a remote health resort where they can acquire exercise habits.
In late July, 16 employees of Sompo Japan Nipponkoa Himawari Life Insurance Inc. in their 20s to 40s with differing lifestyle habits and exercise experiences attended a walking program in the northeastern Japanese city of Kaminoyama in Yamagata Prefecture.
The program is called "Kurort health walk," named after the German word for a health resort where people can stay for a number of days. In Germany, so-called "climate therapy" is popular, in which people exercise and recuperate in natural environments such as in mountain or forest scenery.
With a desirable natural environment, Kaminoyama has laid claim to being one of Japan's first kurorts, promoting its hot springs and local foods. The city has been selected as a host with accommodation for the health program focused on walking and other activities, a pilot health guidance scheme adopted by the Health, Labor and Welfare Ministry.
In the program, participants are instructed to walk without raising their body temperature or pulse. Among notable effects observed are lowering blood pressure and effective metabolism of fats, according to the city government.
"Please feel the natural breeze while walking, as if you are trying to lower your skin temperature by 2 degrees Celsius," an instructor told the employees of the insurance firm before walking.
One of the participants looked puzzled at the instruction, saying, "Will our body temperatures drop even though we exercise?"
After warm-ups and measuring body temperatures, the participants walked through a 3-kilometer course without significant ups and downs, checking their pulses three times during the walk, which took about one hour.
They enjoyed the smell of fallen leaves and dipped their arms in spring water.
Yumi Masuoka and Momomi Ikeda, both 31-year-olds, said it was not as hard as they imagined and that people who do not like exercise could take part in the program.
The insurance firm plans to eventually let all employees participate in the program to raise their health awareness, with the company covering most of the expenses including transportation and accommodation.
"As a company which promotes customers' health, we cannot recommend our products to clients unless our employees stay healthy," an official of the company said.
Another company, Sunstar Inc., a major oral-care product maker, has been teaching employees methods to stay healthy including diet, stretching and a way of bathing to improve the functioning of the autonomic nervous system at its welfare facility in Takatsuki, Osaka Prefecture.
From 2016, the company started selling general customers a tour to the UNESCO World Heritage "Kumano Kodo" pilgrimage routes in Wakayama Prefecture in western Japan, allowing them to go through the same programs offered at the welfare facility.
The approaches shown by these companies putting emphasis on health management are expected to improve their images among business partners and financial institutions and lure more investments.
"We can enhance the health of our employees and the value of the company at the same time," a public relations official of Sunstar said. "We can also convince job-seeking students that our company cares about employees."
Backing the trend, the government has started publicizing companies which make strategic efforts to manage employees' health.
In February, the Ministry of Economy, Trade and Industry recognized 330 companies and organizations nationwide for their efforts for the first time. In August, additional 223 small-and medium-sized enterprises were added to the list.
The ministry is also teaming up with the Tokyo Stock Exchange to jointly select listed companies that strategically engage in health and productivity management programs.
© KYODO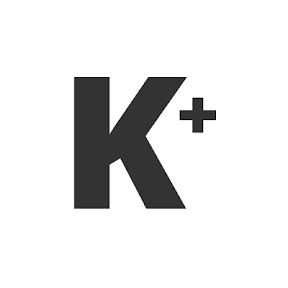 Kyodo News Plus is an online publication delivering the latest news from Japan. Kyodo News Plus collaborates with City-Cost to bring those stories related to lifestyle and culture to foreigners resident in Japan. For the latest news updates visit the official site at https://english.kyodonews.net
---