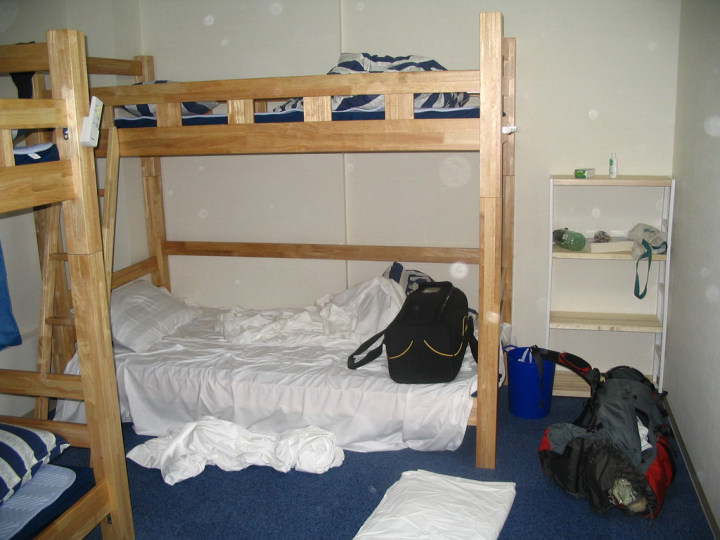 Police in Tokyo yesterday (Oct. 11, 2016) arrested three management members of a company responsible for a youth hostel in Sapporo on suspicion of violating immigration laws by allowing overseas tourists staying at the hostel to work in exchange for their accommodation.
Guests at the Khaosan Sapporo Family Hostel in the city's Chuo District, are alleged to have worked as 'cleaners' at the facility in exchange for free the accommodation.
According to police, in return for around 3 hours of work making beds, cleaning etc, guests at the hostel were offered 1-night's accommodation free (to the value of around 2,000 yen).
In a report on NHK, on the 11th, police officers entered the hostel and found two female tourists working as cleaners; a 19-year-old from China, and a 32-year-old from Malaysia. Arrests were made on the spot.
The three members of the management company responsible for the facility, 万両 (Manryō ), were arrested in Tokyo's Sumida-ku, where the company is located. 万両 operate 13 lodgings in 6 prefectures across Japan.
The 'system' of offering free accommodation in exchange for a few 'hostel' chores is nothing new on the backpacking scene. In fact, isn't this part of the youth hosteling ethos and the reason these places can keep prices low?; everyone has to chip in to a certain extent in order to keep things orderly.
It seems like a harmless, win-win situation really. 3 hours of cleaning shouldn't be particularly daunting for anyone. The hostel gets a few jobs done on the cheap, allowing them to provide affordable accommodation, meaning more tourists can afford to stay (in what is an otherwise pretty expensive holiday destination), and that they have more coin to toss into the country's coffers. Winning!

Japan loves a rule though. It really does. It likes paperwork and procedure, too. We're assuming that somewhere is written that one's status as a 'tourist' does not permit one to engage in work. Quite where this is written, we can't be sure. It must be in writing somewhere, but anyone who's even done the lightest of research into Japanese immigration rules and procedures will know that access to such information requires infinite levels of patience, and investigative skills befitting of Detective Columbo.
Interestingly enough, the Khaosan Sapporo Family Hostel is located in the same district of Sapporo as Susukino, the city's main 'red-light' zone. Speculation maybe, but one wonders how many visa violations in the name of wanton misery could be cracked down on there, as opposed to those committed in the name of some unmade beds at a youth hostel down the road.
Still, rules are rules. If you can't work as a tourist, then you can't work. It's hard to be critical of the guests in such a situation, though. As we said earlier, this practice is commonplace the world over, and might be a hard (and seemingly harmless) offer to turn down. There's also the question of semantics here and what could actually be considered work; no contract, no money changing hands, and shouldn't it be the discrepancy of the hostel if they want to give away free accommodation?

Of course, expats reading this will be in Japan on longer-term visas, which will probably allow one to work. The question arises of whether with these visas it would be OK to accept such an offer as was made by this facility. Again, finding a comprehensive list of permitted activities under a particular status of residence is a psychotically frustrating task. This expat will just recall that somewhere in the Japanese immigration literature used to be written the phrase, 'incidental labor' is OK. Without a clear definition of what this covers, and without knowing if it's still in writing, it would be irresponsible to 'OK' offers of accommodation for a bit of cleaning.
Similarly though, suspects from the management company have denied any wrongdoing, with one suspect saying that the guests were approached as volunteers, and that this was not considered to be 'work'.
According to the piece on NHK, police are said to be investigating whether similar situations are to be found in the group's other facilities.
We couldn't find any word on what happened to those guests suspected to have been 'working' as cleaners at the facility. On the 'KHAOSAN' homepage, however, is written the 'slogan', Don't worry, be happy at Khaosan Hostels!!. Sounds nice, just watch out for the police!
If, on your travels in Japan, you were offered free accommodation in exchange for doing a few chores, would you accept it? Pen your thoughts in the comments section below.
See us on …
Twitter: @City_Cost_Japan
Facebook: @citycostjapan
Source(s):
Image:

Kevin McCarthy Flickr License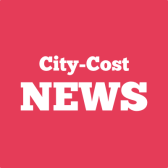 Welcome to City-Cost News! Here we take a look at the latest news in Japan affecting expats, written from an expat's perspective. We scour the web/news rags, picking up the most relevant (or not) stories of the week. Don't be afraid to offer your opinions, too!