Nov 6, 2017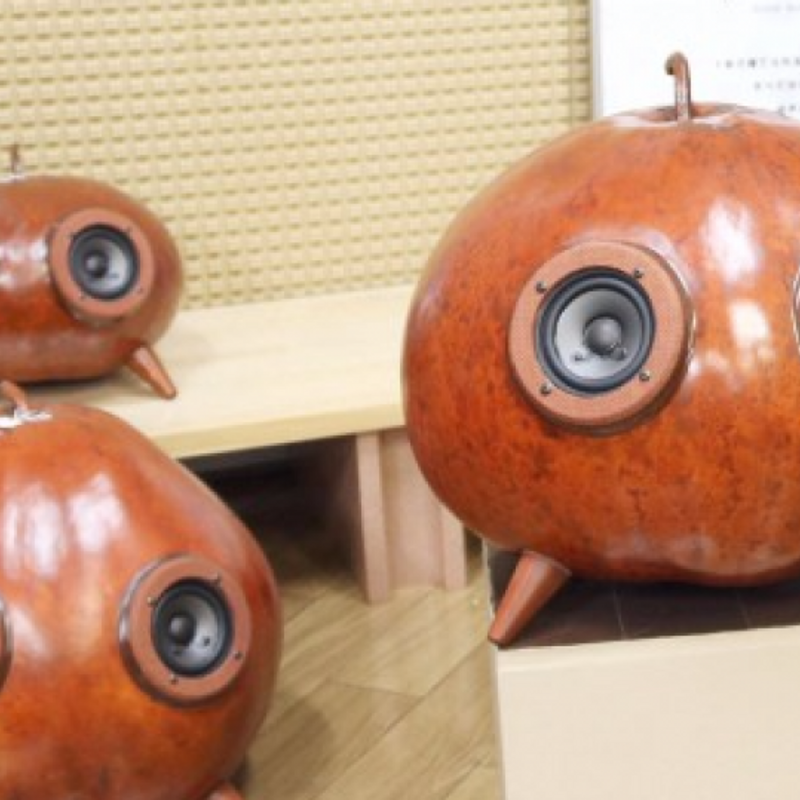 UTSUNOMIYA, Japan - A speaker made from bottle gourd in Tochigi Prefecture, north of Tokyo, has been attracting listeners with its good acoustics and a cute appearance that makes it look like an animation character.
A car audio system maker in Tochigi, which is the biggest producer of dried gourd strips used in sushi rolls, began developing the speaker named "fucucchi" in 2013 in collaboration with local farmers, using the plant know as "fukube" in Japanese.
"Gourds have been used to make musical instruments around the world," said Akira Takahashi, 67, president of Sound Tec Takahashi Denki that makes the unique speaker in the city of Oyama.
"We want even those who are not interested in audio systems to experience the quality of the sound" produced by this speaker, he added. Takahashi came up with the idea of using bottle gourd as he realized the potential of natural products in creating sounds.
Grown and harvested by farmers partnering with Takahashi, the gourds are dried for around two years before their flesh is scooped out. Then two speaker units are installed in the gourd in such a way as to make them look like the round eyes of a character.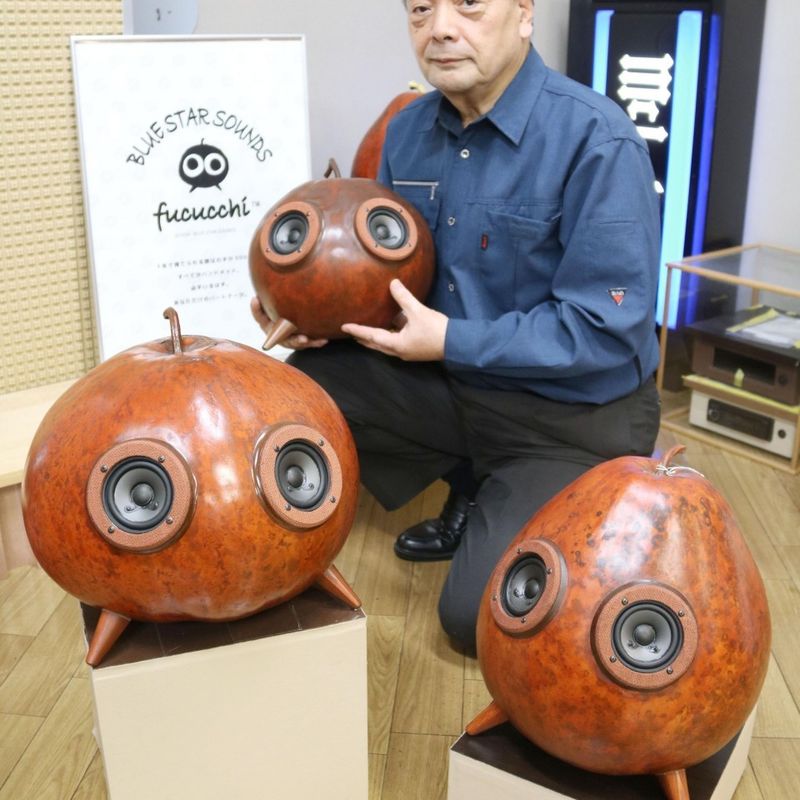 After that, two legs are attached to the bottom of the gourd, making the final product look like "yuru-kyara" -- popular mascots of "loose character" with a laid-back image.
A large gourd with a thick skin makes a low sound that can travel a long distance. "It is especially good for listening to string sounds," Takahashi said.
The price of the speaker varies according to its size, ranging from 160,000 yen ($1,400) to 230,000 yen. An online shopping site for the product was launched in late September under the brand of "Blue Star Sounds." Only 300 gourd speakers are sold every year.
"We were able to use the acoustic know-how we have accumulated all these years. We will be happy if we can promote the signature agricultural product of Tochigi" with this speaker, Takahashi said.
© KYODO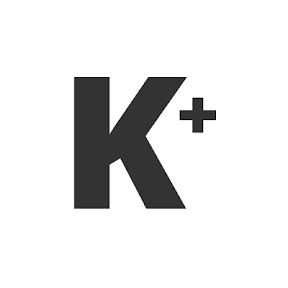 Kyodo News Plus is an online publication delivering the latest news from Japan. Kyodo News Plus collaborates with City-Cost to bring those stories related to lifestyle and culture to foreigners resident in Japan. For the latest news updates visit the official site at https://english.kyodonews.net
---