Dec 31, 2017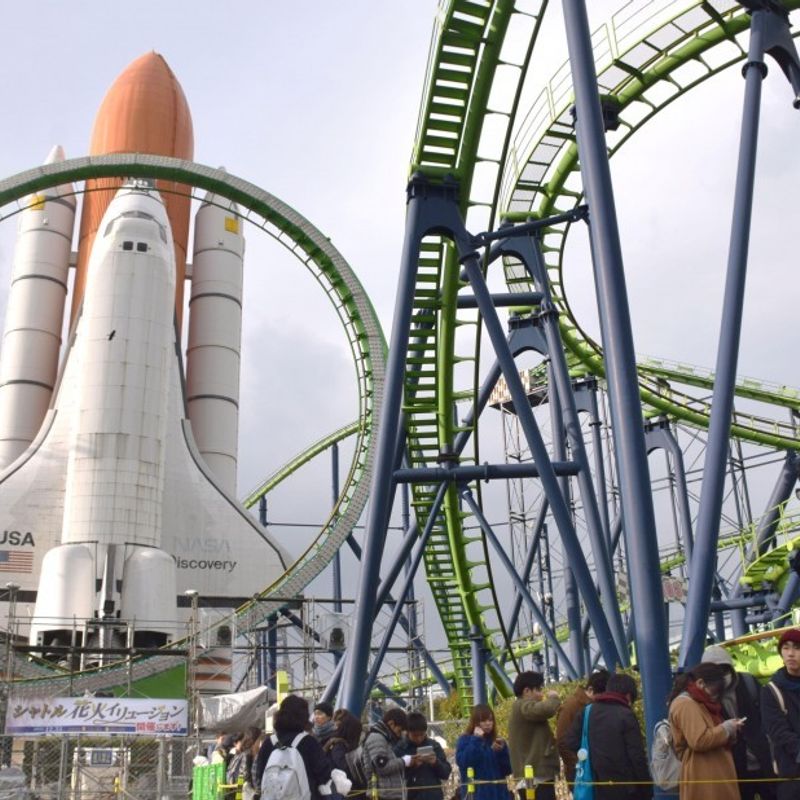 KITAKYUSHU, Japan - Fans queued from 4 a.m. to enter the Space World amusement park in southwestern Japan on Sunday before the facility closes its gates for the last time after 27 years of business.
Space World, which opened in April 1990 in the city of Kitakyushu in Fukuoka Prefecture, drew 2.16 million visitors at its peak in fiscal 1997. However, customer numbers have since been declining and its operator decided to close the park at the end of 2017.
Families with children were among those lined up in front of the gates before the park opened at 8 a.m. Shingo Aramaki, a 26-year-old graduate student from neighboring Yamaguchi Prefecture, waited from shortly before 4 a.m. with his friends.
Noting that Space World has been in operation for nearly the same period as his own age, Aramaki said, "I also had my coming-of-age ceremony here. Although I regret that the park will be closed, I want to enjoy it fully today."
A 60-meter replica of the U.S. space shuttle Discovery became the symbol of the amusement park built on an unused lot at the Yawata steelworks by Nippon Steel Corp. A predecessor of Nippon Steel & Sumitomo Metal Corp., the company created the amusement park as it tried to diversify its business amid sluggish demand for steel products.
In November 2016, Space World drew flak for freezing about 5,000 fish in the ice of its skating rink. It had hoped to give the impression of skating on the sea, but instead sparked complaints that the attraction was cruel and in poor taste. An online rumor at the time claimed the fish had been frozen alive, although the operator had bought the fish at a local market.
The amusement park is scheduled to host a New Year's Eve fireworks display before officially closing at 2 a.m. Monday.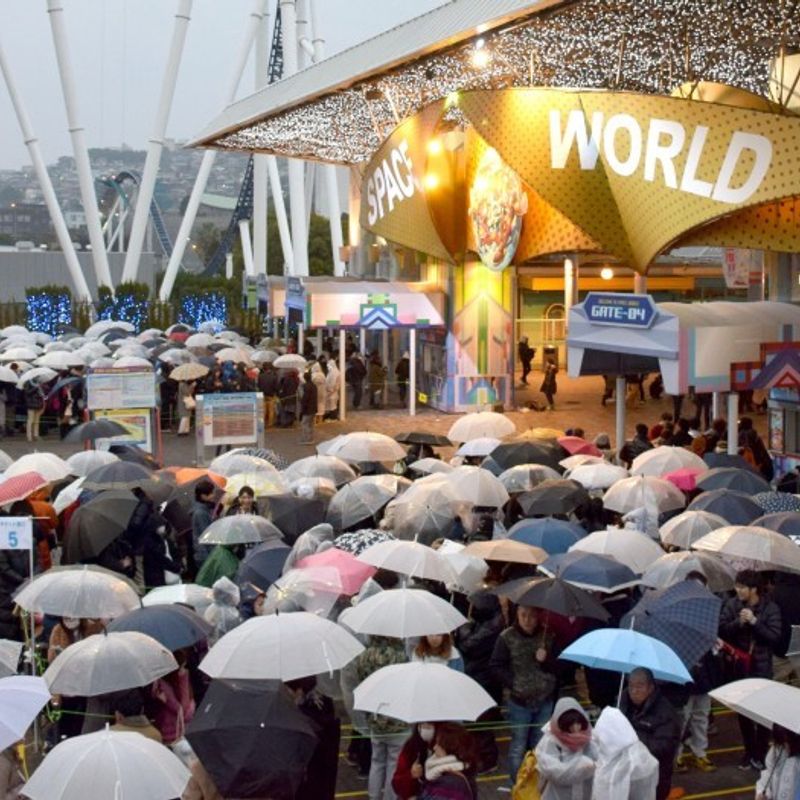 © KYODO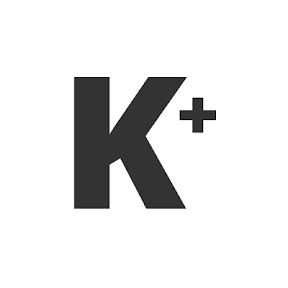 Kyodo News Plus is an online publication delivering the latest news from Japan. Kyodo News Plus collaborates with City-Cost to bring those stories related to lifestyle and culture to foreigners resident in Japan. For the latest news updates visit the official site at https://english.kyodonews.net
---