Jan 12, 2017
Every year in the wake of New Year, I have made resolutions but with every resolution always came procrastination. But, again I am not going to give up my trend of setting the resolution. I have however very uniquely fabricated my resolutions for brand new year 2017 with the flavor of Japanese life style. No wonder, this land of rising sun has always inspired me in number of ways. I call Japan a spiritual country because every page of my life in Japan has been blissful. Over the time of living here, Japan can only make you better- it teaches you little things that polishes you every moment. Reflecting back, though my 2016 was a fantastic year; I am motivated to pull my shocks in the year 2017 with the blend the goodness of Japan to my resolution list.
1. Wake up early: I feel proud every morning that I am touched by the crisp rays of sun well before it gets to touch the other parts of the world. That is certainly a merit of living in a land of rising sun. I have always been a morning person. Yet this year, I am going to wake up early enough every morning to witness the beauty of sunrise. I am lucky enough that I reside in an apartment facing the hills. The sunrise out of the hills looks serene so I am plan to capture the beauty of nature every morning. Especially in winter, I feel fortunate because the paddy fields in my locality provide shelter to the migratory birds from Russia. Poor birds flew miles and miles to escape the cold and survive. Nature has so much to teach- anything for survival ! Waking up early therefore should not be a big deal when I truly believe that doing so maximizes my energy throughout the day.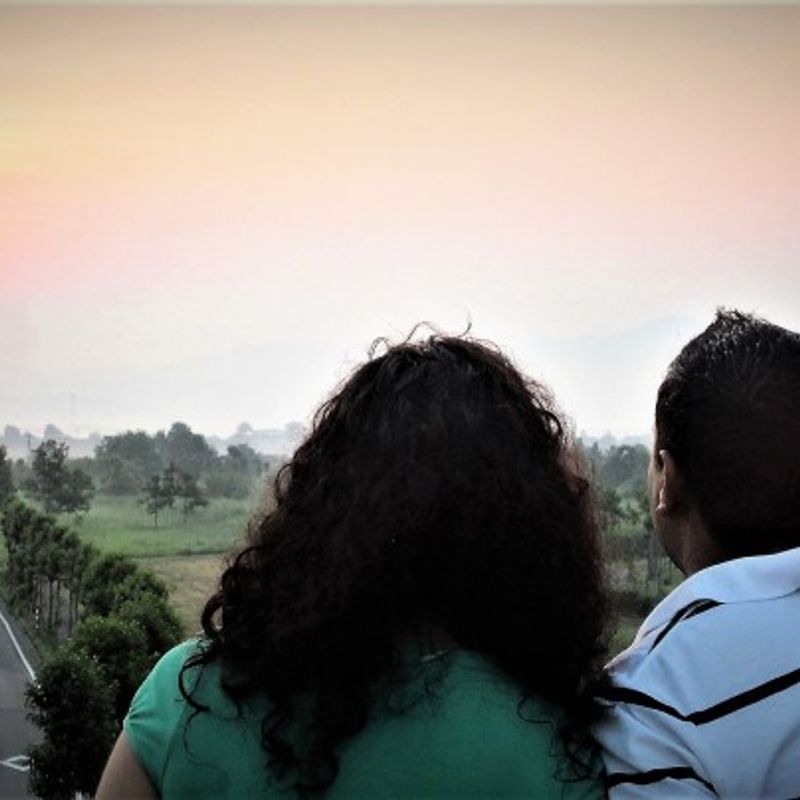 2. Energy Walk: People in Japan being very conscious about their weight can motivate any one to look fit, I am no exception. "Being slim never goes out of style in Japan". Walking is my favorite fitness tricks no matter where I live. Well in Japan, I love walking more than any where else because the country is so clean and green- that walking is irresistible. I live in a country side where I am definitely more privileged to be connected more closely with nature. With my morning walks, I double my energy because what I see every morning is so inspirational. I see "Okhasans" ( Old Women/Mothers) in their eighties or nineties already up and working in the farms. They send a strong message that age is just a number; does age even matter ? I want to continue drawing this positive energy from those "Okhasan ( Mothers). Well, a toned body and healthy oxygenated mind will be an added bonus.
3.Clean/Organize : I have also lived in other developed countries for many years of my life but for cleanliness and being organized, Japan can hardly be competed. No litter, no mess! From a grocery store to a public toilet- no reason to complain about. It takes a lot of effort to keep an area clean but to maintain it; it is a matter of self awareness. If residents themselves are not aware in this matter; it is not possible to maintain a system. I am greatly touched by how things are so tidy and systematic in Japan. I have planned to make my daily life as organized as possible. I want to keep everything top notch from my kitchen, washrooms, wardrobe to my computer folders. An organized house can be a reflection of an organized city- just like Niigata City below in the picture.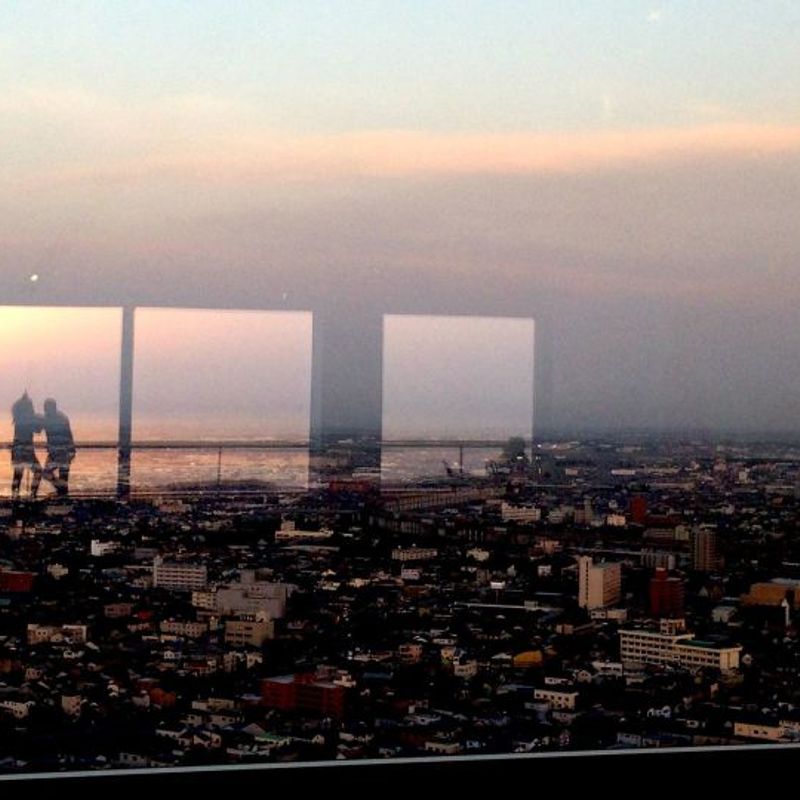 4. Time management: Other important beauty of Japanese life is time management. Punctuality is a salient feature of a Japanese. Time Management is a key to Japan's prosperity and Japanese regard this skill as their pride. During my early days in Japan, I used to get astonished by the way- how people used to read in buses, how young girls would apply make up in a running train and I wondered why so ? Lately, I have learnt it is all about managing time. Living in a country where "time" is so highly valued; I am planning to maximize my productivity this year without wasting time in stuffs that are not important. I will invest more in what I believe in- help people, work to be productive, love oneself, care for friends and family.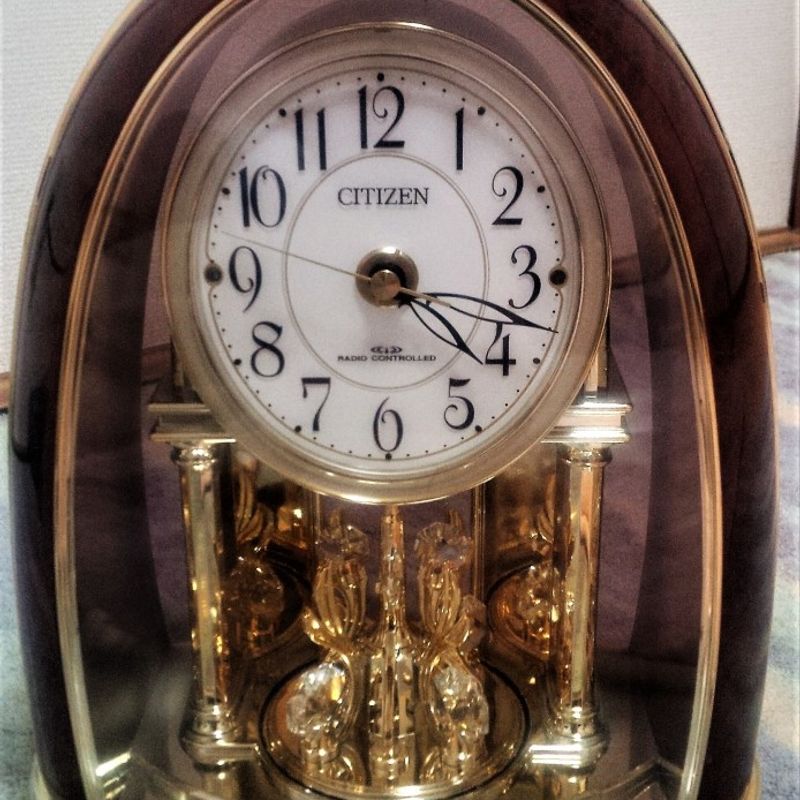 TIME IS POWERFUL..VALUE IT !!!

5. Let Go: As a part of Japanese tradition, people get rid of old stuffs from their houses during the New Year. I totally loved this tradition. I did the same this year- I got rid of old , unwanted stuffs at home that we would seldom use. This helped me get rid of the clutter and opened up space for new materials and ideas. I am not sure if the deep seated logic for this practice connects with letting go with our old unwanted memories, negative feelings and unhealthy relationships in our personal lives. But, I perceived it this way and I decided to let go my hard feelings for people, own guilt that would be hard on myself and determined to open up space for positive energy in life. Unless you get to free up this space, you hardly get any space for new additions- be it goods, thoughts, ideas or relationships. I am truly convinced by the Japanese way of welcoming the new year ! HAPPY NEW YEAR EVERYONE !!!!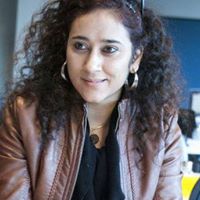 I am Babina Kharel living in Niigata, Japan. I come originally from Nepal but I am a permanent resident of Canada. I am currently living in Japan with my wonderful husband.
---
7 Comments
I really like your 'let go' resolution, and how you perceive it; not just letting go of unwanted clutter but also 'non material' things like feeling, relationships etc. I should take a note out of your book.

@SalarymanJim Thanks a lot for your feedback. I am glad that you enjoyed that part in my write up !!

Gosh. I remember the days when I could read on a train. No, the line I'm on, I can never get a seat. Not I don't read any more. So, I'm going to make that one of my resolutions for 2017; make time to read more.

@Tomuu Thanks for the comment. I am glad that you are getting back to your reading habit this year !

Your resolutions are inspiring to me, Babina :).

Thanks Lalita didi...@Lalita :)