Nov 24, 2016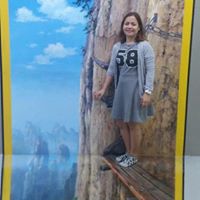 I am a filipino, I live here in japan for almost 12 years now. I work in Ace bakery a factory that supply some of the bread in seven eleven. I am married but don't have children.thats all I can say with my life.
---
4 Comments
I know!! I can't believe it's snowing in November! I came into work extra early today because I though maybe trains would be delayed and really busy. Anyway, it's sooo cold, and I'm only in Tokyo.

Snow in November is just mad! I hope it warms up a little bit for the weekend!